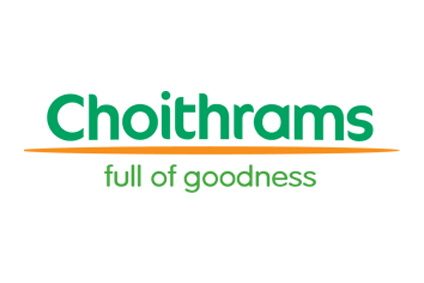 Choithram & Sons was set up in 1944 in Sierra Leone as a business funding schools and hospitals in west Africa and India. It soon established a presence in Europe, North America, and Africa, but nowhere more so than in the Gulf where Choithrams launched its first supermarket starting with the United Arab Emirates. The retail chain now has 31 supermarkets and has grown across the Gulf with a presence in Oman, Bahrain and Qatar. But, as Middle East residents become increasingly concerned with brand affiliation, and with the growing presence of international retailers like Carrefour, Spinneys and Waitrose, how does a homegrown brand maintain its relevance? Operations director Manoj Thanwani shares some tricks of the trade with Hannah Abdulla.
just-food: What would you say makes Choithrams stand out?
Thanwani: Our friends Lulu [hypermarket] cater to a market. Our friends Carrefour, cater to a market. Our friends Spinneys, cater to a market. Our point of difference is that we are one retailer that wants to cater to all communities and segments of the market. From Cambodia to South America, America to Europe, India and Australia – you'll find your preferred brand at Choithrams. We aim to be a one-stop shop. That's our USP.
just-food: That sounds like quite a complex system. How do you avoid having lots of lines of products that don't sell?
Thanwani: We have a very sophisticated system in place. Our category management team and procurement team are in place and constantly monitoring performance per article, per square inch. Based on that we decide what to stock. A lot is based on vicinity. Within Dubai, Karama differentiates to Jumeirah, which differentiates to Greens, which differentiates to Jebel Ali or the emirate of Ajman. Range management depends on performance in that area. We know the footfall, community and the clients through this method.
just-food: Taking Dubai as an example, it's full of supermarkets of varying sizes and formats and worldwide we're seeing a shift toward smaller formats. What works better in this region, the c-store format or the large-format?
Thanwani: Dubai is commercially growing but there's lots of skyscrapers [sometimes] I can't get the footprint I require. I can't get the 10,000 sq foot in Downtown Dubai or Dubai Marina, but I can get a 5,000 sq foot or 6,000 sq foot – so we are multiplying in the smaller format. We are a friendly store, recognised as a neighbourhood store as much as a large-format store.
just-food: So you see the c-store concept growing in the Middle East?
Thanwani: Very much. The c-store is convenience. The beauty of the region is service. If you make a call you can have your groceries delivered; you don't need to do your own laundry service and so on. However it will never take over the traditional large-format.
just-food: In 2020 Dubai will host the World Expo trade convention, the first Middle East city to hold the event. FMCG industry players are hoping the Expo will further support consumer spending and drive consumption. Do you see many more retailers coming to the Middle East's shores, in time for this?
Thanwani: The market now is set. We've had the likes of Carrefour, Le Marches, Auchan – Auchan exited as fast as they came in. It's a very competitive market and you really need to have the edge.
just-food: Choithrams operates in a few markets. What makes the Middle East one of the most important?
Thanwani: This is one market where you get the east and the west meeting and its now become a commercial hub for every company. The governing authorities in the UAE enable foreign entities to invest into this market with certain liberties you would not get elsewhere in the GCC. Moving forward to 2021 [post-expo] it's really going to be a hub that generates a lot of income and a transit point the way the London is for many markets. Dubai itself is fast becoming another capital.
just-food: How did Choithrams perform over the last financial year?
Thanwani: Fantastically. Across the GCC – we grew about 13 stores ranging from hypermarkets to as small as 4,000 sq ft. Growth performance was 11% in terms of turnover for retail in the UAE and we've seen major growth in Qatar and Bahrain.
just-food: There are a lot of multinationals here in the UAE – from the likes of Carrefour and Waitrose, to Spinneys and Lulu. Many are using Dubai as a hub to serve the rest of the region. Do you see the sector getting more and more competitive as the Middle East becomes more important for the expansion ambitions of international retailers?
Thanwani: A lot of multinationals have come in a bit too late. We kind of pioneered this market, understand it well, been working with the UAE government year in year out, and have a presence across the emirates and [now] the GCC. We've been controlling the market from here [from the start].
just-food: What would you say are the major challenges of operating in this market?
Thanwani: Policies – changing policies, what's today is not tomorrow. The governing authorities make efforts to ensure the UAE complies to what is globally the norm. The best of what you get in the UK, Europe, US, etc is all put into one set of policies. [However] there is only so much you can do as a retailer – so many industry requirements to meet is a tough task.
just-food: With the region being quite transitional for many individuals, and with many of the coming from the US and UK, they have an affiliation to brands. Does that pose a challenge for a more local brand like Choithrams?
Thanwani: There is very much a brand familiarity in the UAE. But that works in our favour. The beauty of the UAE is people come here all the time. They have a contract – two years and then move, and come back after seven, eight years and say 'Wow it's so great to be back.' It works in our favour because people have a passion for Choithrams, they love the brand.