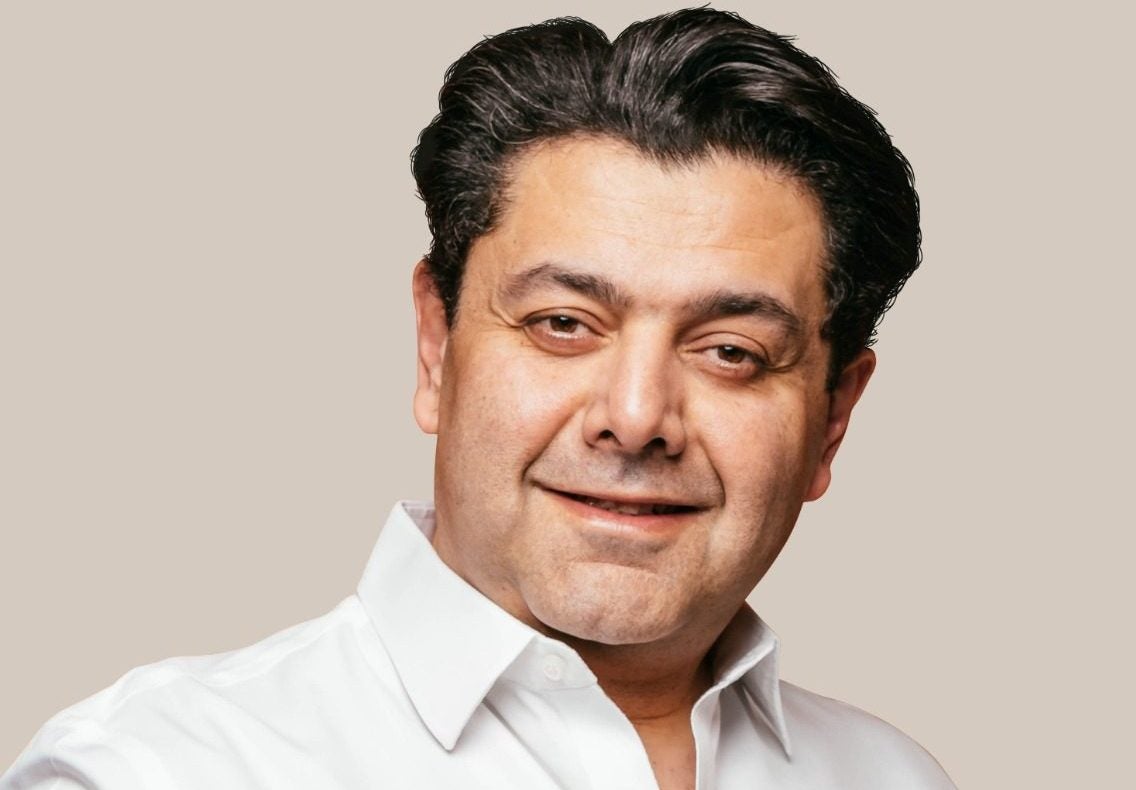 Borealis Foods, a Canada-headquartered ramen noodles business headed up by co-founder and CEO Reza Soltanzadeh, is on a mission to produce "highly nutritious meals at an affordable" price.
The Oakville, Ontario-based start-up is gearing up for a Nasdaq listing this year having only set up the company in 2019, manufacturing plant-based instant noodles from a 475,000 square-foot US factory in Saluda, South Carolina, trading as Palmetto Gourmet Foods.
Self-lauded as a food-technology business, Borealis Foods has attracted investment from celebrity chef and restaurateur Gordon Ramsay and is poised to expand the distribution of its high-protein Chef Woo and Ramen Express brands from the US, Canada and Mexico into Europe. And to launch into nutritious snacks.
Reza Soltanzadeh, a doctor, had the idea to set up Borealis Foods with chairman Barthelemy Helg while in India with humanitarian charity Médecins Sans Frontières, where he recognised the need to tackle malnutrition, especially among the poor.
The company is having discussions with the US military to "develop high-protein super noodles" and also hopes to work with disaster-relief agencies such as the UN's World Food Programme, the NGO Feeding America, and US government body, The Federal Emergency Management Agency, Reza Soltanzadeh tells Just Food.
Just Food: What's the plan beyond ramen noodles?
Reza Soltanzadeh: We're going to expand into high-protein, whole grain, therapeutic snacks. We've just developed them and, over the next two years, we're going to build a factory add-on. That would be for the afterschool programme, the welfare programme and we'll also launch in retail.
How well do you
really

know your competitors?

Access the most comprehensive Company Profiles on the market, powered by GlobalData. Save hours of research. Gain competitive edge.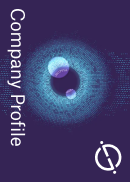 Company Profile – free sample
Thank you!
Your download email will arrive shortly
Not ready to buy yet? Download a free sample
We are confident about the unique quality of our Company Profiles. However, we want you to make the most beneficial decision for your business, so we offer a free sample that you can download by submitting the below form
By GlobalData
Just Food: Where did you first launch your products?
Reza Soltanzadeh: In the US, Canada and Mexico, we have launched in 20,000 stores. We will be in Europe in a few weeks. We have our distributors in Germany, France, the UK, Austria, Switzerland and Poland. Over the next 18 months, all the major retailers will start carrying them – hopefully this is what the plan is. The next phase would be northern Europe, the Nordic countries.
Just Food: Do you already have listings in Europe?
Reza Soltanzadeh: We have but I can't disclose them right now because of the fact we're going to go public in a couple of weeks.
Just Food: What's the plan for India?
Reza Soltanzadeh: We are in discussions with a strong and large food group in India and the goal is whether we could develop these affordable nutritious meals for schools and then retail.
When we say affordable, we're talking about 20, 30, 40 cents, things that you can mass produce, you can mass distribute, and you would actually have an impact on world nutrition.
Sustainability is important and strategic but we have a more acute problem. Malnutrition, especially protein malnutrition
Billions of dollars are being spent on fascinating technology – protein from crickets, 3D meat production – all kinds of fascinating science.
But to me, this is possibly a focus on the wrong path. Sustainability is important and strategic, and I completely understand, but I think we have a more acute problem and that's malnutrition, especially protein malnutrition, which is global in scale. If you want to prevent pandemics, if we want to prevent human disasters, a lot of money needs to go into research to be able to develop these affordable set of nutritious meals.
Just Food: What makes your noodles different in crowded aisles?
Reza Soltanzadeh: It's actually the protein, which is about 50% based on yellow peas grown in Canada and the US, but also the flour, grains and other legumes.
There is no shortage of ramen noodles in the US but the idea of having a ramen noodle made out of let's say flour instead of starch with MSG, and with TBHQ and chemicals, I mean that's one type of meal which you can find for 60-70 cents.
For say 1.5lbs, or 1.7lbs, or whatever it is, you can get your 20g of protein and it's plant-based or halal or kosher…When we talk to retailers, they say it's difficult to have shelves that are halal, kosher, vegetarian and vegan because it becomes so expensive. People are now understanding that these sorts of meals actually solve a problem for the retailer.
Just Food: How do you get around the perception some instant noodles are considered junk food?
Reza Soltanzadeh: The way we have decided to look at it is the highest quality dough on the planet, the highest quality oil on the planet, no saturated fat, no chemicals and the use of technology to get the shelf life.
We have a shelf life of one year, not through chemicals but through mechanical events, essentially high-pressure frying.
Just Food: How did you get Gordon Ramsay on board to invest in Borealis Foods?
Reza Soltanzadeh: We had a conversation with him and I talked about malnutrition, Covid, hunger and things like that. He's a chef, but he also understands the science of food.
I started explaining to him what sugar does to you, I talked to him about US schools and I told him how little kids at a young age of eight or nine become all fidgety and have no concentration from having a sugary orange juice, a sugary snack, and getting a sugar high.
Insulin levels surge, and for some, hunger becomes worse. Then you walk into your cafeterias in the US and you dive in for the first pasta or the first white bread or whatever it is. And this pattern goes on.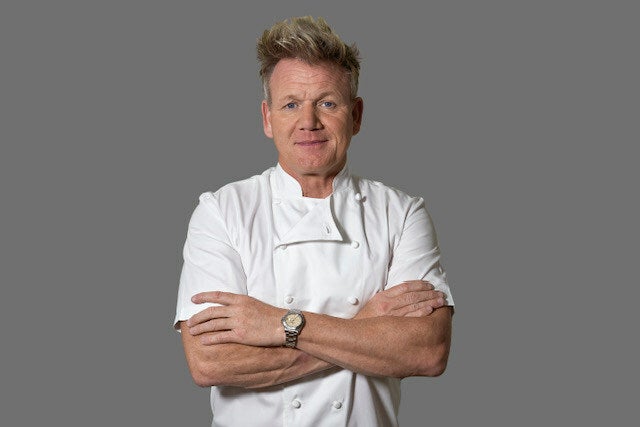 There are over three million kids that go to school in the US out of 30m that are malnourished. They've not had good food, they would never have food in the morning because they couldn't afford it.
Then he told me stories about the UK where he came from and his humble beginnings, about life in the UK and how hard it is for a lot of people to feed their families today. And I said, 'will you help me?'
I said I need you and your name and to tell people what we do and get people to recognise this stuff and he said he would do it. As a start-up at that time, we were not very rich but we had a mission and a cause and he joined us.
Just Food: Does Borealis Foods have other external investors?
Reza Soltanzadeh: We have a big food investor from the UK, Cibus Capital. And then we have other institutional investors from Switzerland, the US and Asia. Once we go public, we're hoping we can get more attention, more people.
Once we get to therapeutic snacks, I think that will open up a whole new category for us to be able to deliver nutritious food to schools and NGOs.
It doesn't matter whether you're in Asia, India, Turkey, Germany or the US, young people love noodles. And this is great because you don't have to reinvent anything. All you do is you just work really hard, keep the experience but make it highly nutritious.
Just Food: Are you and Helg still majority shareholders?
Reza Soltanzadeh: Yes, majority shareholders, but I don't think for too long because this is beyond the capabilities of us to support the company financially. There'll be other investors, which is fine. The company has got a mission that is bigger than us.
Just Food: Can you outline your turnover and growth rates?
Reza Soltanzadeh: Right now, around 100m meals a year. We have a capacity of 600m meals. Our factory can produce 1,800 meals a minute. We hope to expand after we go public and we raise more capital to expand to a billion meals a year. And we also expect to expand into snacks very soon, and we hope to do about 100m single-serve snacks as well.
Just Food: Will that be from your factory in South Carolina?
Reza Soltanzadeh: At the same site but we're going to build new factories in the same site. We have a 475,000-square-foot factory and we have a 75,000-square-foot distribution centre. We have about 50 acres of land.
Just Food: What challenges have you encountered?
Reza Soltanzadeh: The journey in the past three, four years, the middle of Covid and the Russia-Ukraine conflict, that had a major impact because the price of flour and edible oil hit us. At one point, we thought we could go out of business.
We almost lost everything because we just couldn't make the numbers work. Overnight flour went up by 50-60%. Suddenly palm oil, if you remember those days, Malaysia stopped exporting it. India, there were riots on the streets and we couldn't find any palm oil and couldn't find sunflower oil.
Our noodles are made from sunflower oil and the sunflower oil source was Ukraine. It was a mess. Everything was crazy.
You can imagine for months and months, for a young company, it was very, very difficult. We survived, a lot of people helped us, financial institutions helped us quite a bit, suppliers helped us.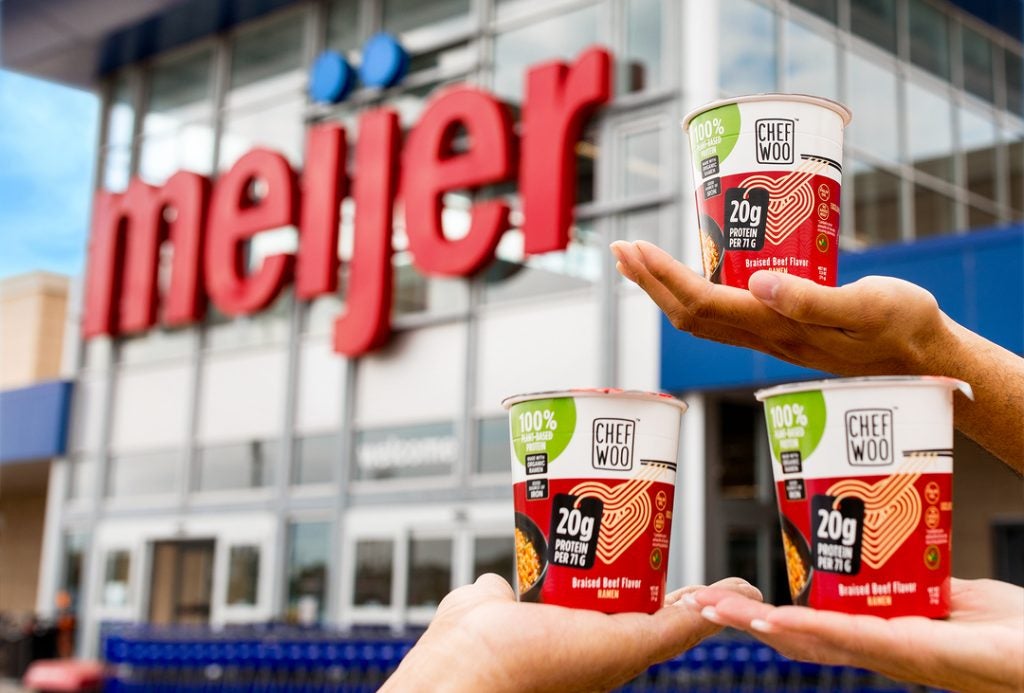 Just Food: Your turnover must be pretty healthy if you're planning an IPO?
Reza Soltanzadeh: Because we are pre-IPO, I cannot disclose anything.
We are growing fast, distribution in retail has got its lag time because of the nature of the mechanics of distribution and things like that. Every 18 months to two years, we will add another 5,000 to 8,000 stores.
It's taken us about 18 months to build Europe. This is hard because you have to have logistics, warehousing, distribution, marketing, all different languages, regulatory issues and all that. It takes a lot of time.
Just Food: Where do you sit with stockists in Europe and the US?
Reza Soltanzadeh: We hope that [Europe] should be done this quarter, quarter four. We should be in stores and on Amazon as well. We've been in Mexico for three months and are in Walmart and Amazon in the US, and "pretty much" all stores in Canada.
Just Food: How are volumes holding up in the current climate?
Reza Soltanzadeh: We're expanding volumes but they're growing because we're expanding distribution. We could have, we should have, sold a lot more in the same stores if it was an ordinary climate
We are going back to R&D and trying to see whether we could do anything different, whether we can talk to our suppliers, whether we can cut another 10-20% from our costs, but it's very challenging.
We could borrow money once upon a time at 7-8%, now it's like 13%. And they won't give you a discount because they're banks.
Just Food: How does Borealis Foods front up on sustainability?
Reza Soltanzadeh: It is the source of the protein that is sustainable, from land usage to water consumption to greenhouse gases.
If you're going to have a meal of 20g of protein, what is your carbon footprint, what is it that takes you to that 20g? It's the protein source, it is recyclable paper packaging as opposed to styro-foam that was used elsewhere, or in Europe, plastic cups or whatever.
We recycle oil, we have temperature-controlled rooms, we try really hard to be sustainable – one because we believe in it, but two because consumers expect you to do this. We run the plant sustainably, but nutrition is our goal.