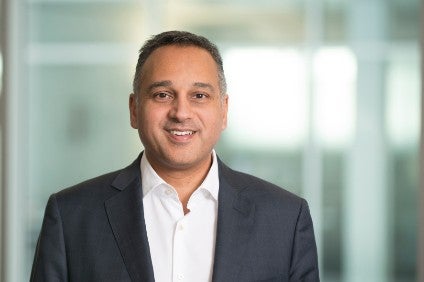 Breakfast cereal has seen an uplift during the Covid-19 pandemic as the temporary closure of offices and schools meant adults and children had more time for what has long been touted as the most important meal of the day.
But what's the future beyond the pandemic for a category some might consider as off-trend, amid increased attention being paid by consumers to the links between diet and health?
Gharry Eccles at Cereal Partners Worldwide (CPW), the global venture between Nestlé and General Mills, believes manufacturers can continue to prosper by offering functional cereals based around nutrition, immunity – an emerging theme during the pandemic – and health conditions like Type-2 diabetes. And, like Kraft Heinz's efforts to liberalise baked beans from the traditional can format, CPW has similar innovation plans for cereal by taking it outside of the box, although Eccles was loath to reveal any further details or the timing of the new launch.
Eccles is the regional vice-president for the UK and Oceania for CPW, an equally-split venture set up in the early 1990s to target markets outside of North America.
Breakfast cereal has been in the firing line of late, including in markets like the UK and Australia, over the amount of sugar some products can contain and amid concerns about consumption of the ingredient and rates of obesity, especially among the younger generations.
Manufacturers like CPW have turned to reformulation, with 20% of the sugar content eliminated from Nestlé's global cereal brands but, at the same time, a 50% increase in whole grains, Eccles says. A diet rich in whole grains is said to reduce health conditions such as some forms of cancer, heart risk, Type-2 diabetes and obesity, while the ingredient offers protein, minerals, vitamins and antioxidants.
How well do you
really

know your competitors?

Access the most comprehensive Company Profiles on the market, powered by GlobalData. Save hours of research. Gain competitive edge.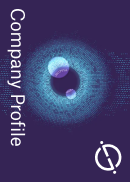 Company Profile – free sample
Thank you!
Your download email will arrive shortly
Not ready to buy yet? Download a free sample
We are confident about the unique quality of our Company Profiles. However, we want you to make the most beneficial decision for your business, so we offer a free sample that you can download by submitting the below form
By GlobalData
Eccles says there's been a gradual reformulation going on across the sector for the last ten to 15 years, which has also entailed, from CPW's viewpoint, the ongoing removal of artificial ingredients, preservatives and flavourings and replacing them with "more natural" ingredients.
Speaking to just-food, Eccles summarises the landscape, both against the backdrop of Covid-19 and beyond.
"Demand has increased. It's been pretty resilient over the last five years and it's been contemporising. There are two big things that we've noticed if I hover above just the normal day-to-day demand. One is family breakfast is back, and secondly, people seem to have fallen back in love with breakfast cereals and, because of the variety and affordability, we have seen some good demand from both of those drivers.
"But I think a lot of it was happening beforehand, so I don't think there's been a dramatic shift. I think what we have seen is a bit of an acceleration. Consumers are wanting healthier products and I think that will continue. I think they want products that are nutritious but taste good. And possibly, they are looking for affordable choices as well and that is going to become more apparent even in a post-pandemic world."
Renovate and innovate
CPW has a presence in 130 countries worldwide. Outside the US, the breakfast-cereal category is worth CHF8.5bn (US$9.1bn), with recent volumes of around 1.7m tons, according to market data to the end of 2020. CPW holds a 20.3% branded share in the category, although it's company policy not to reveal turnover.
Eccles expects the pandemic-led acceleration in demand to stick to a certain degree beyond the crisis on the assumption not everyone is going to return to the office on a full-time basis once lockdown restrictions are eased. Looking at the markets he oversees for CPW, a potential UK recession is also likely to make consumers more value-conscious, with many facing pressure on incomes.
"I think we will have to continue to renovate and innovate and bring interest. I think we need to do more, so we need to connect with consumers. We've got three promises. One is better food, another is about better lives, so thinking about the partnerships we forge as a business, and then the other is about a better planet," Eccles says.
He notes CPW is seeking to achieve zero greenhouse gas emissions by 2050 and make all of its packaging fully recyclable by 2025 by removing all single-use plastics. In February, the partnership started rolling out cereals with 15% less packaging, which Eccles says will take out six or seven hundred tons of packaging.
Despite all the talk around sugar, Eccles says consumers are still seeking variety in breakfast cereals as he referred to products containing chocolate being among the "bigger launches around the world", suggesting shoppers favour taste over health, a similar consideration being seen, for example, in the plant-based meat arena regarding the salt content.
"When we do launch very low-sugar products, consumers don't eat them because taste is really important"
He admits there is more to be done on cutting sugar when current legislation in Europe doesn't allow for artificial sweeteners in breakfast cereal. "For now, it's a gradual journey of taking it out because we have reduced sugar. But when we do launch very low-sugar products, consumers don't eat them because taste is really important."
And so Eccles defends his corner over the sugar content: "I'm a big advocate that [breakfast] is not a discretionary calorie, this is a meal occasion. The NHS guidelines are 24 grams of sugar a day, so actually getting a third of your sugar calories from breakfast actually isn't excessive. I think one of our challenges, as a meal occasion, we should be eating a balanced meal with fruit, water and milk. But there is a perception about sugar and it's become a proxy for health for the category, so I think there's more we can do."
Nevertheless, he says the onus also has to fall on the consumer over healthy choices amid a claim 90% of UK households have a box of cereal in the cupboard. But CPW is keeping a close eye on what moves the country's government might take in potentially putting restrictions on HFSS [high in fat, sugar or salt] products or at the very least curtailing online advertising.
"We know we aren't going to change people's behaviour just by banning things. We have to encourage people to reformulate," Eccles says.
Australian "barometer"
The UK and Australia are the largest markets for CPW in terms of per capita consumption, with consumers Down Under invariably setting the benchmark over health. "It's a good barometer of future trends," according to Eccles, who confirms a 13% branded share in the UK and close to 20% in Australia, although the former is bigger from a value perspective.
CPW's single manufacturing site in Australia produces cereals using local ingredients such as oats. It offers globally branded cereal products and also local brands such as Uncle Toby's.
But both markets are similar from a category point of view and offer the same challenges from changing consumer demographics, ageing populations and a "retail environment that is looking for innovation and premiumisation, but at the same time you are managing the consumer that wants value", Eccles explains.
He continues: "There are some distinctions but there are more similarities than differences. There are a lot of Brits as buyers in the Coles and Woolworths supermarkets, so we do see people looking to the UK for some of the food trends. Shredded Wheat, for instance, is a brand that plays well in Australia and there are other brands that they look for."
So who is buying breakfast cereal these days? Eccles says the older consumer has grown up eating brands such as Shreddies, Shredded Wheat and Cheerios and so they tend to return to familiar names. Children are a key growth area for CPW, particularly around health and wellness, although demand tends to drop off as they enter the teenage years when they can make their own choices, usually with a preference for taste rather than health. In Australia, the venture has introduced a "Churros product" flavoured with cinnamon to attract the university cohort.
And attracting adults as new consumers to the category is difficult unless you embrace health trends, Eccles says, using the example of General Mills launching organic and keto-diet based cereals in its own right in North America, and CPW's roll out of low-sugar KoKo Krunch in Asia containing DHA (an Omega-3 fatty acid claimed to be good for brain health).
Green credentials are also important, with Nestlé displaying the banner on its whole grain cereal to signify at least eight grams per serving. In the UK, CPW uses traffic light symbols on the front of packs and the Nutri-Score system in Continental Europe. And by the second half of this year in the UK, 88% of the joint venture's portfolio will be non-HFSS, Eccles confirms.
What lies ahead for breakfast cereal?
"I think there are three big things that are coming down the track," he says, when asked what the cereal market might look like in ten years from now – an acceleration of the health and nutrition trend around functional cereals, demand for more tastes and textures, and the sustainability theme.
"I don't think it will just be the nutrition of today, I think you will have consumers wanting more preventative medicine, whether that's helping towards a healthy diet, diabetes or immunity. There will be something on local tastes, and we see that in China and some of Asia as well. Coffee and tea flavoured variants of cereal," he says, for example.
Around sustainability, Eccles says breakfast cereal is environmentally-friendly if regenerative-farming methods are employed to reduce the carbon footprint. "I think more focus on the sustainability of brands will be important, whether that's packaging, road miles or total greenhouse gases. Consumers want to know that they are buying something that not just doesn't damage the environment but is actually good for the environment or society."
One notable aspect in the breakfast cereal category is the relative absence of challenger brands, which Eccles says is probably to do with the difficulties in breaking the barrier around familiarity and custom. When they do appear, they tend to be in muesli or granola and are more often than not "smaller more niche brands", he says, adding they still have a role to play in the category.
"Unless you can turn fast in the supermarkets, it's difficult to stay on-shelf so you need to establish yourself fairly quickly. In Australia, there are a number of different brands. We have found that some of our innovation does really well and some of it less so."
Innovation around health trends would appear to be key to ensure CPW retains older adherents to cereal now and beyond the pandemic, and in the same breath attracting the new generation of consumers. But it has to be a value proposition, especially when, as Eccles describes, cereal tends to be a weekday event when people "want something that's quick, nutritious and tasty", while at weekends they are more inclined to "invest in a more indulgent breakfast". And it's affordable.
"This is not an expensive category but I think the question is can we continue to give consumers what they want? We are not a huge premium category, we are mainstream for the mass market."