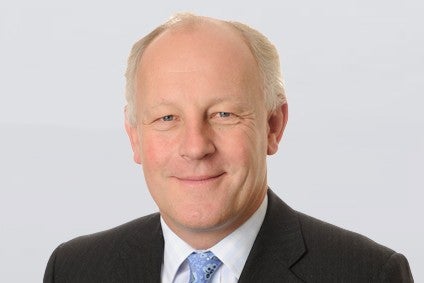 With 30 years working on M&A in the food industry, Houlihan Lokey's Shaun Browne is well-placed to survey the current factors affecting deals – including Covid-19. He talks to Dean Best.
After a "tricky" 2019 in the parts of the food industry where M&A advisory giant Houlihan Lokey does the bulk of its business – GBP50m to GBP1bn (US$62m to $1.24bn) in deal value in UK terms – the early weeks of 2020 were, in Shaun Browne's words, "pretty good".
There had been, the co-head, corporate finance for US-headquartered Houlihan Lokey's UK arm says, "a pick-up in interest and in the willingness to do things, particularly in the UK mid-market", boosted by The Conservative Party's clear victory in the country's General Election in December.
However, by the middle of February, China's lockdown of Wuhan and other cities, as well as the emergence of Italy as another coronavirus hotspot, was starting to cause concern in M&A circles. Now, with around a third of the world's population in lockdown and the focus of the global food industry on production and the supply chain, there has been an obvious impact on M&A activity.
"So far, many deals have been delayed as companies are mostly focusing on protecting their existing businesses rather than buying new ones. That applies both to trade buyers and to private equity, who are focusing on their existing investments across all sectors, not just food," Browne says.
"Everywhere is impacted. Not only are buyers are naturally distracted, but it's also difficult to buy a business if you are not even allowed to go in and see the factory. Plus, lenders are busy looking at their outstanding loans rather than contemplating providing new loans to new buyers."
There has, even in the last fortnight, been the occasional, notable deal in the food and beverage sectors. PepsiCo, for example, announced on 11 March a move to buy US-based Rockstar Energy Beverages for US$3.85bn.
Browne says any deal announced even during the global Covid-19 lockdowns would have been started months ago. "By the time a deal is announced, the deal has probably been in the pipeline for at least six months. Due diligence and market studies have been completed, legal documents have been negotiated and the integration plan agreed. By that stage, many bidders are mentally committed. If they are a big MNC like PepsiCo, they can take a long term view," he explains.
Forecasting what will happen to global business, never mind food M&A, is extremely difficult at the moment but Browne offers some predictions. "Deal numbers for healthy businesses are likely to be well down while the virus is still impacting all our lives," Browne says. "With the stock market having crashed, buyers will expect valuations to have come down from 'pre-virus' days. Vendors will argue that the impact is temporary so their business is still worth what it was pre-virus. That leads to a mismatch on valuation views, which leads to fewer deals."
The picture is made more complex by the different ways the coronavirus outbreak has affected packaged food companies.
"Many food manufacturers are performing extremely well currently," Browne tells just-food. "This is partly a result of panic buying – meaning that manufacturers are selling more – but also because, pre the virus, around 40% of food consumption was outside the home. As food consumption shifts to 'in-home', turnover and profits of food companies who manufacture for in-home will jump quite sharply, especially as supermarkets are cancelling all promotions so all products are selling at full list prices.
"Some food companies – for example, those that focus on products for restaurants, caterers, hotels, education – are facing an extremely uncertain future"
"The exception may be stressed or distressed deals. Some food companies – for example, those that focus on products for restaurants, caterers, hotels, education, etc. – are facing an extremely uncertain future."
In all, Browne thinks there could be "a boom" in M&A activity "once the virus has been beaten". He adds: "Delayed deals will be revisited. Many food companies could be showing enhanced levels of turnover and profitability. It's obviously dependent on what the economy looks like when we come out the other side.
"The caveat is on the assumption that food companies continue to operate throughout the crisis. They will need to ensure a sufficient supply of labour and raw materials to keep functioning, plus enough drivers to keep their logistics operational."
The emergence of Covid-19 to centre stage on the corporate agendas of all businesses worldwide in a matter of weeks underlines how flexible those in boardrooms – and their advisors – need to be when crafting strategies, or putting plans for growth on the backburner.
"It's tough because, typically, if you're working on a transaction in the food sector, from the moment you get appointed to the moment the deal is done, it's often nine months," Browne reflects. "That involves a lot of work, a lot of preparation, a lot of talking to investors, filtering them out, Q&As, roadshows, presentations, site visits, etc. And then, right at the last moment, something totally unexpected happens like coronavirus and guess what? Your buyer says: 'Oh, hang on.'"
There do remain, Browne believes, certain parts of the packaged food sector that, despite Covid-19, remain on the radar of buyers, even if the completion of deals may be delayed.
"Direct-to-consumer has been very popular for a number of years and continues to be very popular," Browne suggests. "We did the Butternut Box [dog-food business] deal recently, with a significant stake being sold to [private-equity firm] L Catterton and we've got a number of other things in the pipeline.
"The plant-based area continues to be very hot. We've already done quite a few transactions. We did the original Gardein deal in the States. We did Quorn over here in the UK. We sold a business in Germany last year called Amidori. We've got a good pipeline and a good historic track-record in that area."
Browne calls out pet food as "another very hot area", which, in hindsight, is telling, given on the day this interview was published a deal on which Houlihan Lokey advised – Nestle's takeover of UK business Lily's Kitchen – was announced. "Certainly a number of the trends we've seen in pet foods such as humanisation and premiumisation have all contributed towards towards a surge in interest," he says.
The M&A veteran underlines how away from D2C, plant-based products and pet food, there will be deals done, although he argues maybe not at the multiples of those kinds of areas. "That doesn't mean that the old-fashioned, packaged food sector is not happening but it does mean that the valuations in those areas tend to be less spicy because there isn't the same level of growth that you're seeing in some of the other categories."
Talk of direct-to-consumer underlines the changing demands being put on M&A advisors that perhaps weren't there five or ten years ago. The rise of the digital sphere, for example, has meant advisors are often now expected to look at the industry through a tech lens, weighing up which assets could best prosper in a packaged-food market being reshaped by e-commerce, m-commerce and the wider technological revolution.
More "sophisticated" buyers
Browne, asked how demands on him and his team have changed, points to the "sophistication" of potential buyers. "We do some buy-side work [but] most of the M&A work we do nowadays is on the sell side. Probably 80-90%," he says. "I've been doing food transactions for nearly 30 years and I think the level of sophistication has changed dramatically. I think the purchaser does a great deal more due diligence on the asset they're buying before they buy. The valuation techniques have become much more sophisticated. When I started off, it was basically price earnings ratios. Now, the multiple different valuation techniques – I know in our industry we tend to talk about EV to EBITDA but that's really shorthand for the quite complicated valuation techniques and cash flow analyses that go into each modelling and valuation analysis."
That said, Browne does suggest that sophistication can lead to "paralysis by analysis" and argues his job can sometimes mean he has to help suitors "see the wood for the trees" on potential deals.
"Investors can now get themselves into a situation where they want so much information and every time they get a bit more information that leads to more questions, which leads to more questions, which leads to more questions, which means they can spend months just going around effectively chasing down tiny microscopic details," Browne says. "You should only be asking the questions that do one of two things: either influence your view on valuation, or influence your view on whether you want to buy the asset in the first place. If you're getting into such a microscopic level of detail on certain aspects of the diligence, you've lost track of what you're really trying to achieve."
As the demands on M&A advisors has grown, competition for business is intense but Browne believes Houlihan Lokey has a number of attributes that would appeal to a company looking for a buyer.
"One is our track-record. We do about 30 completed food and beverage transactions each and every year, of which about half are in North America and half are in Europe. We cover every aspect of the food industry. Our knowledge of the sector, our knowledge of the buyers, our knowledge of valuations and techniques and processes is huge," Browne insists.
"Another is the outcomes we get. Time and time again, we get spectacular outcomes on businesses that were selling, which means that people who own businesses want us to come and sell for them because we get outstanding results."
He adds: "If you look at Houlihan Lokey's business as a whole, we're about a US$1.2bn revenue business and 100% of that revenue is from advisory. All 1,800 people in the firm are focused towards advisory. There's no distractions. We don't use our balance sheet. We don't lend money. We don't underwrite. We don't do any equity research. We don't do any sales, we don't do any trading. All we do is give advice."
And, even after three decades on the beat, Browne insists he "absolutely loves" the job. "The demands on the team are greater than they were before because the expectations of clients are greater than they were before," he says. "There are changes. We've covered most of them [but] I get out of bed with a spring in my step every morning."