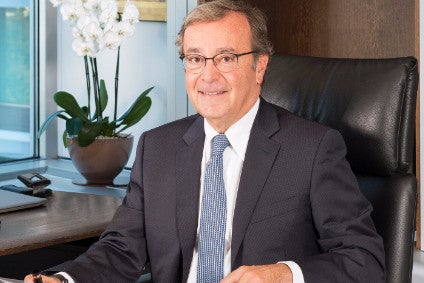 Nestle's local business model enables it to weather challenges presented by events such as Brexit or the Russian trade embargo, Luis Cantarell, the head of the group's operations across Europe, the Middle East and north Africa, tells just-food. However, following a period of portfolio pruning, the Swiss company must also actively manage its global businesses to focus on areas of growth, Cantarell reveals.

For Luis Cantarell, the man leading Nestle's businesses in Europe, the Middle East and north Africa, the UK leaving the European Union is likely to have a minimal impact on the world's largest food and drink producer.
"I'm more concerned about Syria than Brexit," Cantarell announces to journalists at a special press conference two days ahead of the UK referendum.
Speaking at an event held in Brussels on Tuesday (21 June) to mark Nestle's 150th anniversary, Cantarell attributes the robust nature of Nestle's business model to the number of products manufactured at a local level. "Our KitKat [chocolate] operations, for example, come from the UK and business will regulate itself."
In an interview with just-food at the event, Cantarell reflects on how up to 90% of Nestle's production was locally manufactured. "This is our business model across the world, we are not reliant to such an extent on trade," he says.
And that manufacturing base, Cantarell explains, means Nestle's interests in trade deals such as the Transatlantic Trade and Investment Partnership (TTIP) are "rather limited".
He says: "We are always in favour of regulation that helps trade if it leads to a predictable and sustainable regulatory framework but we don't have too many products to trade in the US as, having 436 factories in 85 countries, most of our markets are supplied locally."
How well do you
really

know your competitors?

Access the most comprehensive Company Profiles on the market, powered by GlobalData. Save hours of research. Gain competitive edge.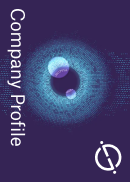 Company Profile – free sample
Thank you!
Your download email will arrive shortly
Not ready to buy yet? Download a free sample
We are confident about the unique quality of our Company Profiles. However, we want you to make the most beneficial decision for your business, so we offer a free sample that you can download by submitting the below form
By GlobalData
Similarly, Cantarell says the local model has mitigated the implications of Russia's restrictions on food imports for Nestle. The trade sanctions were first imposed on imports of food products from the EU, US, Norway, Canada and other allies in 2014 as a tit-for-tat protest against western sanctions over the Ukrainian crisis and there have been signs Moscow will again renew the embargo this summer.
The restrictions have had negative consequences for western companies that have imported food products into Russia and have been a key factor in the tough trading conditions seen in sectors such as dairy. However, Cantarell plays down the significance of the spat for Nestle, insisting Russia remains a "great market".
He observes: "We have been in Russia more than 100 years before the revolution and are still there after the sanctions. It's a great market today and a great market for the future."
Nestle operates nine factories with more than 10,000 employees in Russia. The last greenfield investment was a CHF73m (US$76m) Maggi plant in Vyazniki, in the Vladimir region just east of Moscow, which opened in 2013. "This is set to produce about 30,000 tonnes of products including seasonings, sauces, instant soups and purees each year, distributed across Russia and exported to other Commonwealth of Independent States [former USSR] countries and has also created jobs in the area for more than 600 people," Cantarell notes. "So the ban has a limited impact for Nestle."
Cantarell similarly makes clear Nestle, selling one billion products a day, refuses to be driven by tariffs or taxes when setting up shop in global markets. "Our aim is to produce value by buying and selling products. We've never been influenced by taxes. We pay a 27-28% tax rate globally, which is quite high but we produce locally so have assets everywhere."
A strong local presence could put Nestle in a strong position to adapt to changes in regulatory standards. For example, Cantarell is confident Nestle is prepared to comply with the European Commission's release of criteria on 15 June to determine which substances are endocrine-disrupting – or hormone-changing – chemicals. These chemicals could be banned under the EU's biocidal products and plant protection products regulations. Cantarell does not expect the development to affect the business. "We have clear norms for our products," he explains. "In infant formula, quality control is paramount. We are not worried that the criteria will lead to a lack of food ingredients, they might just become more expensive."
Being locally relevant is central to Nestle's approach. Taking the debate surrounding genetically modified organisms currently raging as a case in point, Cantarell notes it is necessary to separate scientific and consumer points of view in relation to food, notably relating to genetically modified organisms. The Spaniard has worked for Nestle in Europe for the bulk of his 40-year career at the business, first leading the company's operations in Europe in 2005, before a stint in the Americas between 2008 and 2011 and then spells leading two specific units – Nestle Health Science and Nestle Nutrition. In October 2014, he became executive vice president for Nestle's expanded division for Europe, the Middle East and north Africa. Cantarell has a keen awareness of how consumers in Europe view genetic modification. "We want food security for more than nine billion people and believe that development and science [for example using GM technology to produce more food crops] should be part of the equation. But we are a consumer foods company here to satisfy the consumer, so if the consumer does not like this, we won't use it."
In order to boost its consumer relevance – as well as improve profitability – Cantarell says Nestle has been increasing its focus on brands that deliver strong performance and selling off assets it does not believe can keep pace. "We've been pruning our portfolio," he notes. "When we see a business that can't deliver the necessary satisfaction for the consumer or the shareholder, you can't stubbornly keep the brand for the sake of it."
Nestle has sold off a clutch of assets in recent years, including French foodservice unit Davigel, its Jamaican dairy unit, and, most recently, its Italian confectionery brands Rossana and Fluxes earlier this month.
Other disposals included energy food brand PowerBar, which Nestle sold to US company Post Holdings in 2014. "I loved the PowerBar that we bought in 2000 and took it with me on walks," Cantarell reminisces. "But after 15 years when we saw this was no longer profitable. We sold it with a lot of sadness, but realising that it was time to find another market."
Robin Tickle, Nestle's head of media relations, chimes in: "We haven't changed our guidance on mergers and acquisitions. If something appears on the market and it makes sense, we will go for it, but what's important is to have a strategy."
In ice cream, Nestle has adopted a different approach. Rather than selling off its brands, the company decided to form a joint venture business with the UK-based R&R Ice Cream. Nestle and R&R Ice Cream's private-equity owner, PAI Partners, have equal equity stakes in the new venture, which has absorbed the bulk – though not all – of Nestle's ice cream assets. The formation of the venture, called Froneri, will, pending regulatory approval, operate in more than 12 countries, and bring a number of benefits to Nestle's ice cream brands Cantarell says.
"The best way to continue is to be relevant – and this is a business that is complementary to us," Cantarell says, adding he is pleased to become chair of the Froneri board of directors. "They have experience in retailing and great management. We have great brands. They need them. They are not strong in out-of-home markets but we are. This venture will create value," tpredicts.
For more on how Nestle aims to keep "relevant" check back for part two of just-food's interview with Cantarell, which focuses on NPD and future trends.