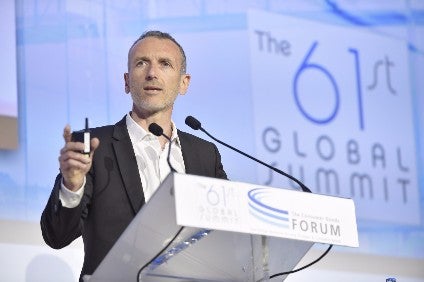 Danone has, in recent years, underwhelmed parts of the investment community, with complaints about its margins or the performance of its fresh dairy business. Broadly, sentiment among analysts at least has improved in recent quarters, although there remain whispers Danone could be the next target of activist investors. Nevertheless, Danone's recent corporate moves have highlighted the company's interest in areas of health and sustainability. Dean Best spoke to Danone CEO Emmanuel Faber to find out more.
Consumers, the food industry is increasingly being told (and indeed some in the industry are increasingly telling us) are changing, becoming more interested in what they eat, how it is made and the impact production has on the planet.
Investors of publicly-listed food companies are hearing more CEOs talk about "unprecedented" change in the industry and in consumer habits, with growing interest in health and sustainability prominent in that altered business landscape.
Parts of the investment community are agitating for food companies to change the way they operate to meet that new reality. However, there are many in the world's financial centres who have shorter-term horizons, focusing more on margins and return on investment.
Danone has had its critics in the investment community, has, in years gone by, felt some pressure from activist shareholders and, according to some recent reports, could follow Nestle in becoming (again in the French group's case) a target for activism.
However, Danone is headed by a CEO who has become one of the more prominent advocates for the food industry to grasp the nettle on corporate responsibility and its impact on health and sustainability.
How well do you really know your competitors?
Access the most comprehensive Company Profiles on the market, powered by GlobalData. Save hours of research. Gain competitive edge.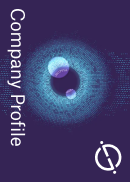 Company Profile – free sample
Thank you!
Your download email will arrive shortly
Not ready to buy yet? Download a free sample
We are confident about the unique quality of our Company Profiles. However, we want you to make the most beneficial decision for your business, so we offer a free sample that you can download by submitting the below form
By GlobalData
Two weeks ago, at The Consumer Goods Forum industry summit in Berlin, Danone and its CEO, Frenchman Emmanuel Faber, declared an "Alimentation Revolution" and urged the industry to join a "movement" that aims to "nurture the adoption of healthier and more sustainable eating and drinking habits".
Some in the investment community would likely have been unmoved but for Faber – and for peers like Unilever CEO Paul Polman – working on and investing in areas like health and sustainability is becoming a business imperative for food companies, with the industry increasingly trying to win over consumers becoming more forensically interested in what they eat.
"Travelling the world, we meet more and more people that want to know what is behind the brand, how the food was prepared, where it was grown," Faber told his peers in the audience at the CGF summit.
That said, even within those companies that do have what Faber called the "vision" to be changing the way they do business, to make their products healthier and/or more sustainable, there is uncertainty about whether their investment will pay off. Does sustainability, in all its forms, actually sell?
Speaking to just-food after his speech at the CGF, Faber is certain a focus on health can pay dividends, although his answer on environmental sustainability is more nuanced, first pointing to growing consumer interest in more "local" food.
"Health sells," he insists. "If you look at the global food industry, last year the health category grew 5%. The most indulgent category grew 1%. All the rest, which is the vast majority, declined by 2%. And so, healthy categories are where growth is. [Environmental] sustainability is a tiered answer. The mainstream is gradually going there. When you see that many people are going for local brands it is because they see local as a way to reclaim food sovereignty and control over the health and the environmental sustainability of the brands that they use. When we talk to consumers, they clearly say that they feel more in control, that they feel they know more about what's happening in their food when they buy local."
It is the consumer interest in "local" food, albeit not necessarily from the farm or market down the road, that Danone is trying to harness in its latest effort to get its Activia yogurt brand growing in western Europe, a challenging market for that part of the business in recent years. An international relaunch last year did not hit the spot, a point conceded by Faber.
"In a way, we paid the price recently in the way we started to relaunch Activia, probably a way that was too global. We decided to shrink the organisation and bring the Activia organisation into a regional organisation. Decisions are made much closer to where consumers are and I think this is where, with the right intent, where the growth is going to be going forward."
But returning to the question of whether environmental sustainability sells, should, in Faber's view, companies be trying to market, say, their sourcing credentials more? "I don't think there can be a general answer," he says. "But as I said, it's very clear that for consumers that are ahead of the curve, the early adopters of the food trends, environmental sustainability is a clear factor of choice for a brand. It's absolutely clear for the smaller brands.
"For mainstream [consumers], they talk a lot about this [but] it's yet to be seen that they're ready to either buy more or pay more. But there is now a growing link in the mind of the consumer between the health of the planet and his or her own health. And this is where most of the sustainability topics are going to flow in the consumer's choice of a brand. If you look at the younger generation, it's extra clear. You can go anywhere in the world – from millennials and even the younger generations – these are generations that have been educated with the environmental functions. This is true in Japan, this is true in India, this is true in the US, this is true everywhere. These are generations that see environmental topics as completely embedded in their mindsets."
Faber says Danone's main task in the coming months in the fields of health and sustainability will be "execution", pointing to the recent completion of the company's takeover of US-based organic dairy and dairy alternatives business WhiteWave Foods, perhaps the most notable example of the French giant's recent corporate development activity being shaped by its new "vision", though the company has longer-term goals bubbling away, for example, an ambition, announced in 2015, for zero net carbon emissions "within its full scope" (although, disappointingly to some, no specific deadline was set).
"We need to focus on our execution. We have just completed an incredibly inspiring acquisition for us with WhiteWave," Faber says. "The transformative agenda is about the synergies that we will create, how we grow WhiteWave further from where it is because, each time we will grow, we will actually grow the impact of Danone in a space of both planet and health."
Some investors, more interested in shorter-term concerns, will pay little attention to Danone's proclamation of an "alimentation revolution". However, there is a growing cohort taking more interest in sustainability and ethical concerns, not least because of the growing interest from consumers.
Danone's acquisition of WhiteWave was not without its criticism – some analysts have grumbled about the way the company plans to report on the performance of its new asset and there remain questions over how synergies will be captured – but the deal was broadly welcomed, as it gave the yogurt and baby food maker a presence in the growing category of dairy alternatives.
Last month, Sanford Bernstein analyst Andrew Wood issued a note to clients on the prospects for the category and was upbeat about Danone's prospects. "We think Danone is best-placed to leverage these opportunities after its acquisition of WhiteWave. We remain positive on the prospects for milk alternatives globally. The category plays to a consumer focus upon health and well-being, sustainability and ethics and diversity – away from traditional milk, with numerous blends and flavours – and strong demand drivers come from lactose intolerance and milk allergies."
One of the consequences of the takeover of WhiteWave is it doubles the size of Danone's business in the US. Danone has renamed the companies' combined operations DanoneWave, which the French company has decided to incorporate as a "public benefit corporation". Announcing the move in April, Danone said the new corporate structure was "intended to operate in a responsible and sustainable manner", adding: "A public benefit corporation is managed in a way that balances shareholders' financial interests and the benefits it brings to people, the planet and broader society."
It is a bold move by Danone, although it is short of becoming a B Corp, which requires a certification from the non-profit B Lab. The company insists it "intends to pursue" B Corp certification for DanoneWave by 2020. Speaking to the CGF, Faber held up Danone's plan to move to B Corp certification as evidence the company is acting on its stated intentions on health and sustainability. "Where is the proof? We decided last year to start a journey with the B Corp movement. To declare an intent as a company we would not only pursue value creation but I would be held accountable, the board of Danone would be held accountable, on how we share the social, environment, societal value that we create, that we share."
The US has also been the scene of other recent corporate activity that Faber speaks to Danone's vision and its new 'One Planet. One Health' mission. In May, Danone invested in AccelFoods, itself a US investment vehicle that is looking to support the expansion of companies in the "disruptive" natural and healthy food sector. Details of the investment were not disclosed.
AccelFoods' first fund was launched in 2014. Under AccelFoods' second fund, which began searching for investment targets in 2016, the vehicle acquired stakes food start-ups such as Good Day Chocolate, which produces supplement-enriched chocolate products; Koia, a manufacturer of plant-based protein beverage products; and Bou, a GMO-free bullion maker.
"The interesting developments we are making with the Danone Manifesto Ventures programme is where we invest into what we think are promising experiments of businesses or models that will develop into concrete One Planet One Health-compatible food-related business models," Faber says. "AccelFoods is a way for us to access this, basically, another way, in an additional way."
The first investment Danone made through Danone Manifesto Ventures was in a more indulgent business, the French biscuit-to-dessert maker Michel et Augustin, last year.
Danone is not alone in setting up internal investment divisions to back fledgling food companies deemed to be more in tune with the changing consumer trends shaping the industry.
"Many of the companies that see consumers walking away are eager, and rightly so, to understand how they can continue or recapture relationships and one way of doing this is to incubate or participate in the incubation of some of the new radical business models. And so I think this is simply right strategy and we are doing the same basically," Faber reflects.
The Danone chief executive indicates the company will be making more investments through the investment vehicle though he is coy on the types of businesses the group may target. "We still have a lot to invest and we are really excited about, I'm really excited about some of the current projects in the pipeline."
However, Faber does underline how he sees Danone's interest in its DanoneWave arm becoming a B Corp and its investments through Danone Manifesto Ventures as part of the company's strategy to target younger, more ethically-minded consumers.
"We call it Manifesto Ventures for a reason. We see a fit between the portfolio we are building through Danone Manifesto Ventures and the overall strategy of the company. It's not like on one side we are sitting on categories or on brands that are far from the 'One Planet One Health' story. The whole company is embarking on this, in terms of category and in terms of cultures," Faber says. "The fact that we've committed to becoming a B Corp over time, we are creating a completely new conversation with some of the young start-ups which have for millennials a true appeal.
"Danone Manifesto Ventures is even more central to what we are doing now that we have announced this pledge that One Planet One Health is what Danone commits to nourish and protect. We have many ways of doing this – through our brands, through our operations. The manifesto brand strategy is a huge way for us to go forward with that, this new way of transparency of communication and Danone Manifesto Ventures is one of our ways to attract hopefully companies that share the same beliefs."
For the first part of just-food's interview with Faber, in which he argues the food industry's "mindset" on health and sustainability needs to change, click here.