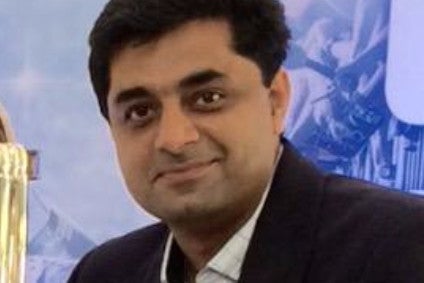 Devendra Chawla, the president for food, FMCG and brands at India's Future Group, has a clear view of how the Indian branded food sector is, and has been, developing. While Indian consumers love to try new products, they prefer them to be spiced with some familiar flavours from the past. Mini Pant Zachariah caught up with Chawla to learn more about his take on the evolution of the Indian palate.
Like any market, the demands of Indian consumers are unique, Devendra Chawla, the president for food, FMCG and brands at local conglomerate Future Group observes. Only in India, he notes, would potato-based burgers be a big hit. But they are popular, despite how odd that might seem to some western consumers. "Potato is all important in India – the north has its aloo paratha [a shallow pancake-like fried dough with a spiced potato filling], the west has its vada pav [a deep fried spicy potato patty in a bun], and the south has its masala dosa [a crepe stuffed with potatoes]. Aloo is part of our life, our first love."
That said, Chawla – who has spent close to two decades in the food and beverage industry – admits Indians are increasingly experimenting with their food. Indian tastes are becoming more globalised thanks to Indians' travel overseas, the rise of specialty restaurants offering different cuisines, numerous food shows on television, food bloggers and celebrity chefs.
"Suddenly, food is exploding everywhere. People want to know more about food and cuisine and this is not ending at all, even ten years down the road," Chawla observes.
From being a staple, food has now become a discretionary product. But Chawla highlights the dichotomy: food will always be local in India. "We will localise what we get from abroad. Indians will happily eat, and they do, a paneer tikka pizza or a butter chicken pizza because they know what taste to expect."
This brings him to his favourite line. "Food is culture", which cannot, he says, be changed overnight. "Brands keep talking about developing juice as a breakfast habit [among Indians] but it is not going to happen in our lifetime. Our breakfast is hot and often accompanied with a curry. Juice does not go well with it."
How well do you really know your competitors?
Access the most comprehensive Company Profiles on the market, powered by GlobalData. Save hours of research. Gain competitive edge.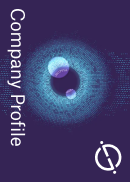 Company Profile – free sample
Thank you!
Your download email will arrive shortly
Not ready to buy yet? Download a free sample
We are confident about the unique quality of our Company Profiles. However, we want you to make the most beneficial decision for your business, so we offer a free sample that you can download by submitting the below form
By GlobalData
To change food habits is like changing a culture, Chawla continues. "You can't change it; you can only add to it," he says with conviction. "India is like a thaali [a platter of four or five bowls of curry and unleavened flatbread]. You have to become a part of that platter, not try to replace it. The answer [to entering the Indian palate] is not this or that, but this and that. I will eat my food and I will also eat another food," Chawla, a well-travelled Harvard alumni, says.
He believes Indians are desi at heart – meaning rooted in their culture. And this matters to food retailers serving Indians who have moved away from their ancestral communities to a new city or town within the country to chase a job. Chawla calls this market the 'local non-resident India' to describe Indians who crave the authentic taste of their food back home.
"We, at Future Group, understand that women of today have stepped out of their homes to realise their potential. Chores should not hold them back. So we aid them by giving them chopped veggies, etc, and cooking sauces and pastes that are minimally processed to help them make all kinds of food that still has the authentic taste of native food," he reveals.
While it serves more than 200 cities through 750 outlets that include Big Bazaar, the group is also expanding in new formats. It has launched Big Bazaar Direct, KB's Conveniently Yours, KB's Fairprice, Aadhaar and Easyday stores. In rural areas of Gujarat, India's westernmost state, and Punjab, a state bordering Pakistan, Future Group launched its Aadhaar Wholesale Market stores in 2011 – a rural supermarket selling groceries and food to rural and semi-urban buyers, which also operates as a cash-and-carry wholesale store.
Serving India itself is a huge opportunity for the group, which so far is not looking to move overseas. Chawla says there is a huge domestic market awaiting anyone willing to invest time and energy to develop a product tweaked to Indian tastes.
"It is a no-brainer the next 20 to 30 years in processed food belongs to India. Companies should enter early and reap the rewards by developing their products," he suggests.
Keeping this in mind, Future Group has developed an own-brand production facility spread over 110 acres at the India Food Park in Bangalore, where it is developing its brands under the umbrella of Future Consumer Enterprise Ltd (FCEL). The move is part of plans for a major push from Future Group in food manufacturing.
FCEL has a licensing agreement with California's Sunkist Growers brand, which makes beverages and aerated drinks in India that are sold through Future Group's Big Bazaar outlets and its Easyday outlets, a joint venture with the Delhi-based Bharti Enterprises Limited as of May 2015. Last year, FCEL signed a 50/50 joint venture with Switzerland-based Mibelle – a division of local manufacturer and retailer Migros – to develop FMCG products to be manufactured locally and in the European country. Chawla says many such tie-ups are "work-in-progress".
At present, a lack of infrastructure and weak supply chains still challenge the Indian food industry. As a result, Future Group has invested in its own logistics and cold chain with massive chilling capacity at the Bangalore food park's facility and warehouses, as well as purchasing refrigerated trucks and augmented chillers at its stores.
This end-to-end solution has helped Future Group launch Veg Affair, which includes ready-to-eat frozen carrots, peas and corn; and frozen snacks under the brand name Tasty Treat.
There is an array of dips, chutney and sauces from the group's Sangi brand in his Mumbai suburban office; with ready-to-cook mixes and traditional Indian flours under the Desi Ata brand and healthy oils and dry fruits from the group's Karmiq brand.
"We are very big on foreign food; we are the preferred choice for all (foreign) brands," Chawla continues. "Indians are experimenting. We're willing to work with any brand from any part of the world as long as they are ready to develop the food category in India. In food, it is all about experiencing by and engaging with the consumer."
Future Group is developing a brand of oats that it expects to prove a success with Indian consumers. To this end, FCEL has invested "millions of dollars" in putting up an oats manufacturing factory in Sri Lanka that also exports its produce into India. "We feel that oats will be very big in India; the way India consumes oats will change once we launch our product," Chawla says, without divulging details of an anticipated line.
The company is also taking account of health-and-wellness concerns in India: "Information at the back of the pack has become more important now because the customer demands to know the ingredients, source and the nutritive value of what he is buying," Chawla notes.
Chawla believes health and indulgence will – like in many mature markets – be two key trends in India's food industry. He foresees more portion control, even as Indian consumers expand their purchases, but says also taste will remain key. "People will eat lesser quantities of what they like or indulge less frequently, but they will eat what they like and how they like because in the world of food taste matters so much."