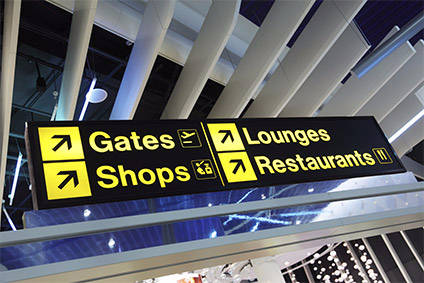 Nestle's travel retail unit is a US$100m-plus business, which generates the lion's share of its revenue from confectionery. Stewart Dryburgh, who heads the company's travel retail business, says the sector, while a small part of the Nestle empire, presents a strong growth avenue for the group. However, Dryburgh acknowledges it is also a competitive and fast-paced channel and those companies that want to cash in need to navigate some unique challenges. Katy Askew spoke to Dryburgh to find out more.
Nestle generates more than US$100m in annualised revenues through its dedicated travel retail unit, which has gained market share since the world's largest food maker set it up in 1999.
The KitKat maker is aiming to capitalise on the expansion in international travel retail, which it expects to see as air travel continues to grow. "There were roughly 3.45bn individual airport travellers last year. Roughly split 50-50 between domestic and international. And that is projected in the next ten years to basically double to over 7bn by 2025," Stewart Dryburgh, the general manager of Nestle's international travel retail unit, stresses.
However, this expanding consumer base makes the high-traffic sector a highly competitive one in which to operate. "Most people want to play here that is for sure," Dryburgh says. "You have got at the moment [almost] 3.5bn people travelling through airports every year. And if you take the top 50 airports – the likes of Heathrow, Frankfurt, Singapore, Dubai, JFK – internationally there are 1bn travellers going through those airports every year. So there is a huge audience there in what is a relatively limited number of locations that they are going through."
Standing out in this competitive environment – especially because consumers are not expressly travelling though terminals to shop but as part of their journey – is one of the key challenges for companies operating in the sector.
"That is a perpetual challenge no matter what channel you are in. A brand has to work hard to understand consumers needs and remain relevant. I have worked in big domestic markets like the UK, in emerging markets like India and I have looked after some of Nestle's biggest brands including KitKat. No matter where you sit it is a challenge. Our challenge in this particular industry is to engage in a way that is relevant to the moment that consumers are experiencing. And that is a journey."
How well do you
really

know your competitors?

Access the most comprehensive Company Profiles on the market, powered by GlobalData. Save hours of research. Gain competitive edge.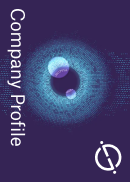 Company Profile – free sample
Thank you!
Your download email will arrive shortly
Not ready to buy yet? Download a free sample
We are confident about the unique quality of our Company Profiles. However, we want you to make the most beneficial decision for your business, so we offer a free sample that you can download by submitting the below form
By GlobalData
Of course, there are different types of journey, Dryburgh continues. This gives rise to two distinct need-states Nestle wants to meet through its travel retail range. "It may be a business journey and if they are heading out they might want to take a gift to somebody who they are going to meet, or they might be heading back and want to take something to their loved ones. You might be going off for a long weekend and you want something more snacking oriented. There is a mix if you come very specifically into the confectionery world of gifting chocolate and consumption chocolate. The whole world of millennial consumer and the emerging middle-class consumer in Asia and LatAm continually creates opportunities for us. Then it is understanding how they can be relevant."
Within the travel retail channel, chocolate and confectionery "comfortably" account for 80% of Nestle's sales, Dryburgh notes. "The main category focus is chocolate and confectionery for the simple reason that is one of the key categories within the [travel retail] industry," he observes.
The pressure cooker atmosphere of the channel means that trends born out in travel retail frequently develop ahead of the winder market, Dryburgh suggests. "I think as a whole this industry has done things that have been pushing the envelope. I think the challenge is always to stay ahead because often what you see being executed in this industry at certain premium price points then becomes translated into domestic markets. The continual challenge is to stay ahead of that curve."
Dryburgh points to Nestle's decision to expand its Cailler brand via the travel retail channel as part of a push to internationalise the 200-year-old brand of premium Swiss chocolate.
"We have been focusing in particular on Cailler as a first instance. It is one of the strategic priorities that has been called out by the organisation. Cailler is the original Swiss chocolate brand. It is the home of chocolate in Switzerland. It dates back to 1819 and Francois-Louis Cailler who set up the company making chocolate in the factory where we are [still] manufacturing at the foot of the Alps.
"This is an undiscovered diamond that Nestle has been sitting on. I would say, Lindt & Sprungli have done an outstanding job of driving the premium end of Swiss chocolate without a doubt, I take my hat off to what the team from Lindt have done. However, Nestle is sitting on the first and the original Swiss chocolate. It is a strong brand in Switzerland, but we have not done a good job of internationalising it."
This year, Nestle kicked off "activations" first in Swiss airports, Geneva and Zurich. The company then piloted the brand in Dubai and Singapore, the "two big hub airports heading east". Dryburgh says this roll out has gone "extremely well". Marketing has included virtual reality point of sale activities to communicate the brand's heritage and build a rapport with consumers.
Rolling out the brand to travel retail is a "premier example" of how Nestle's travel retail business works to add value to the industry, Dryburgh says. "The way you add value is giving consumers a reason to buy because they are going to get something they can't get at home. That is one of the things that people look for when they are travelling, part of the experience."
Ultimately, Nestle does plan to broaden Cailler's base, but the company does not intend to roll the brand out in traditional retail channels. "We are going to go high-end with this particular brand. I think the focus is very much on leveraging the travel retail channel as a spearhead in giving consumers the chance to engage with the brand in the first place and then encouraging them out."
While confectionery sales dominate Nestle's travel retail sales, Dryburgh says the trend-setting nature of the sector and evolving consumer demand mean in the longer term the company is likely to capitalise on opportunities to exploit other categories.
"You will be aware of Nestle's journey in the direction of health science, delivering nutrition via food and health benefits via food, which is something that has historically always been part of what food brings you. Over the centuries people have understood the more holistic benefits that food can bring when consumed in the right way. That is also where our company is heading. For the future, [our travel retail business] tends to be far broader than confectionery and it will be far broader than that as consumer needs change with ageing populations. In the short term it is still going to focus on confectionery," he says.
Nestle is also taking advantage of some niche opportunities in travel retail that are created by local conditions, Dryburgh continues. For example, the company has developed "interesting" business selling milk powders in the Middle East.
The company spotted an opportunity to cater to "blue collar workers" who have come from the Indian sub-continent to places like Dubai as part of the city's construction boom. "These individuals have a once a year trip home and the opportunity to sell them milk powder was a very interesting one… What we discovered along with the airport authority was the opportunity to sell a relatively bulky, relatively heavy product like 2 kgs of milk powder in the airport duty-free store. The reason the consumer wanted to buy it there was because they didn't have to put it in their checked luggage and they could carry it on the plane. It is a very simple little story but it is a hugely successful business. And that is about understanding your local consumer and local needs. That is something that is relatively unique to the Middle East."
While Nestle picks up local opportunities such as this, they are not the "core thread" of the business because it would "create such complexity that it wouldn't be worth focusing on," Dryburgh adds.
Nestle's focus on international brands, such as KitKat or Cailler, does not mean the company does not tailor its offering to cater to local preferences. "You have to deal with regional taste and you have to understand who is flying where. Often, in the bugger hub airports certain airlines fly through certain terminals… You have to tailor your offering subject to the terminal and the airport. If you have a brand that is a global proposition – like KitKat or Cailler – well that proposition is quite universal it is just a function of how you communicate or engage with consumers around it."
Those operating in the travel retail sector face some unique channel-specific challenges. According to Dryburgh, while branded manufacturers still have negotiations around pricing "the environment you work within and also the margin structures" are specific to the channel.
"This is different because of the nature of the industry. Effectively, the way the industry is set up now, the airport authorities as a general rule of thumb earn around 70% plus of their revenue comes in now from non-aeronautical sources," Dryburgh explains.
"The very clever game that the airport authorities play is for the main duty-free store they auction the space off. The retailers come and tender for a five or ten-year contract. But it is a very different world to a domestic supermarket world… retailers either win the tender or they don't, you are either in or out. That means they have to put a very specific sum of money on the table as a guaranteed payment to the airport on an annualised basis. And therefore they demand extremely high margins from brand owners to be in the stores.
"The big four categories – tobacco, alcohol, perfumes, cosmetics – they are all offering 80-85% margin that is being earned by the retailer. But the retailer is having to earn that money because they are paying extremely high rental costs to the airport authorities. The airport authorities are the ones making the money, and they are ploughing it back into infrastructure because the whole sector has seen a dramatic growth curve. More people are flying so they have to invest in the infrastructure."
Overall, Dryburgh says the underlying growth drivers for travel retail are "extremely positive". However, the sector does face exposure to "very big peaks and troughs" that track ahead of the economic growth curve.
"For example, when 9-11 happened people tended to travel a little less and people weren't shopping. The same when the SARS epidemic hit SE Asia back in 2003. That basically stopped people travelling in Hong Kong, Bangkok, Manilla. The industry collapsed. The Singapore industry collapsed. You can get some significantly negative downturns.
"You can also get some significantly positive upswings. When the globalisation trend was at its peak you had some more Russians travelling, more Brazilians travelling, more Chinese travelling. There were some extremely positive growth years for the industry. It tends to follow a more exaggerated curve than global GDP growth – you get very strong years and negative years. It is more of a roller coaster in that sense."
The Nestle executive concedes this aspect of travel retail makes the business more difficult to manage. "If you have a crystal ball and you know what is coming you can do it very easily. But without one it is not so easy to call what is coming. It is one of the first discretionary spend items that goes. It is a challenging channel because of the peaks and troughs, but it is also part of the fun."