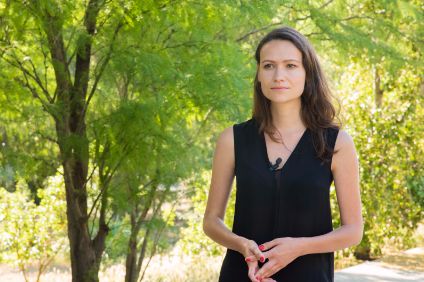 PepsiCo is among the ranks of the world's largest food companies that are turning to the industry's start-ups and early-stage businesses for insight into tapping into the emerging consumer trends that are shaping the sector. The US snacks-to-cola giant has set up an "incubator" programme in Europe to support a select batch of businesses it says are providing "breakthrough nutrition". Helen Arnold spoke to Irina Turcan, the founder of one of the companies chosen, the UK-based Erbology.
The world's packaged food majors are, broadly speaking, finding growth harder to come by. An increasing number of consumers in a growing number of markets are taking more interest in what they are eating, leading to a shift away from foods deemed to be processed or unhealthy towards simpler, more "natural" products.
The rise of the internet and social media has helped exacerbate that shift in two major ways. One, it has given consumers more information about what goes in their food. Two, it has lowered the barriers to entry for smaller companies marketing simpler or healthier foods, businesses that, in years gone by, would have needed a hefty advertising budget to compete.
In response, the so-called members of Big Food are reformulating products, changing recipes to appeal to that growing number of more health-conscious consumers. They are launching healthier, simpler products. And they are turning to more inorganic strategies, dipping into their pockets to invest in or buy outright on-trend businesses growing faster.
But these moves in innovation and M&A have taken different forms. Alongside the in-house product launches and the outright acquisitions have come the development of venture capital-style investment arms, which have bought minority stakes in attractive-looking businesses, and, in other instances, the setting up of "accelerator" or "incubator" programmes designed to support the growth of fledgling firms but also give the food majors insight into how smaller businesses innovate.
PepsiCo, the US giant behind brands including Lay's crisps, Quaker cereals and Pepsi Max cola, is one of the companies to have set up an incubator, this spring what it calls a "nutrition greenhouse".
The initiative is focused on products aimed at European consumers and has sought to "identify up to eight breakthrough brands in the nutrition space". Two weeks ago, PepsiCo named eight companies it is backing through the incubator. All eight companies will receive a EUR25,000 (US$28,400) grant and six months of advice from PepsiCo executives on how to "accelerate" the growth of their businesses, the US food and drinks giant said. At the end of the programme, one of the eight will get an extra EUR100,000.
One of the fledgling firms chosen is UK supplements and cooking ingredients supplier Erbology. Irina Turcan, co-founder of the London-based company, jumped at the opportunity when the business was selected to join the PepsiCo "nutrition greenhouse".
"This is a tremendous opportunity for growing a small business by partnering with a company which has over a century of expertise in the food and drink category," Turcan, the 31-year-old former investment banking analyst, says.
"I want to learn how to manage it as a global business, as we are very ambitious. We will find out how best to hire people, motivate them, how to build the supply chain, how to make launches more effective and how to launch products in new markets. PepsiCo has so much experience of different markets and how they operate, and have experts in different fields internally, so it is going to be a great learning experience."
PepsiCo's scheme attracted more than 130 applicants. Announcing the identity of the eight firms, which also include UK ready-meals maker Fit Kitchen, Dutch tortilla wrap company No Fairytales and Spanish proteins supplier Divingmar, PepsiCo said the businesses were "breakthrough nutrition brands". Juan Ignacio Amat, the vice president for nutrition within PepsiCo's operations in western Europe and sub-Saharan Africa, added: "We can't wait to harness our shared enthusiasm and drive to deliver accelerated, sustainable growth for convenient, nutritious products."
Why does Turcan think PepsiCo chose Erbology as one of its eight partners? "There is such a huge interest in healthy eating, and it's not a short-term trend," Turcan says. "PepsiCo thinks what we are doing is innovative and they see an opportunity to scale what we do. And working with a partner like PepsiCo is a way of pushing wellness and healthy living into the mainstream, and making healthy eating more accessible."
But walk into any high street health food store and you will be confronted with a growing number of health-focused products, promising everything from renewed vigour to eternal youth. How is Erbology trying stand out from the crowd? Turcan, who is originally from Moldova, said she was not impressed with what she saw when she arrived in the UK eight years ago. "I was shocked by the wide range of supplements available, many of which are synthetic," she says.
However, working in an investment bank had made Turcan realise the need for a healthier work-life balance. "We are leading such hectic lifestyles with an overload of information, all of which affect the way we eat and exercise. I feel there are still a lot of opportunities in the healthy eating category, but a lot of these existing companies don't offer quality products or value for money. I mean—GBP7 for a cucumber smoothie?"
Turcan launched Erbology in 2013. The company produces a range of 20 organic wholefoods and supplements in powder, oil and juice formats. These are selected for their health benefits, nutritional value and healing properties and include ingredients such as Jerusalem artichoke, which contains prebiotic fibre, sea buckthorn which is rich in rare omega-7 fatty acids and amaranth which is a protein powerhouse. Erbology has secured listings at retailers including Whole Foods Market and Selfridges.
Turcan admits she has big ambitions for Erbology and has started exporting products to the US. She now has her sights set expanding the company's nascent presence in the EU market, where Erbology products are available online.
According to the Erbology website, the company appears set to launch a range of snacks products later this year. Turcan remains tight-lipped about the details, other than to confirm they will contain some of the ingredients which have been integral to Erbology's range so far.
When PepsiCo announced the eight companies chosen for the incubator, it revealed it could look to acquire a stake in the one of the group that receives the extra EUR100,000 on top of the EUR25,000 each business receives. A spokesperson said: "For the recipient of the EUR100,000, PepsiCo will have exclusive rights for a period of six months after award of the prize to make an equity investment on mutually agreed terms. There are no conditions for the EUR25,000 awards."
Would Turcan consider PepsiCo becoming an investor in Erbology? "It's really too soon to even consider that possibility."