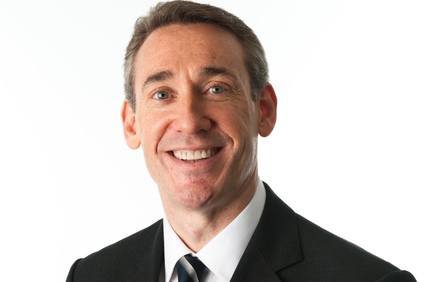 Finsbury Food Group CEO John Duffy today (10 October) described the company's move to buy fellow UK bakery company Fletchers Group as "transformational", telling just-food the deal will help his business grow in a number of ways.
Fletchers, owned by private-equity firm Vision Capital since 2007, makes a range of fresh and frozen products but focuses on morning goods and bread. Its annual sales of around GBP95m (US$152.3m) – below Finsbury's turnover (in its last financial year) of GBP176m – are split roughly half in the retail sector and half in the foodservice channel.
While a smaller business by sales, Duffy insists Fletchers will benefit Finsbury by boosting its existing "speciality bread" and morning goods business, by expanding the group's grocery retail customer base and by opening up the foodservice sector to the company.
Finsbury majors in cake and bread but does have a growing speciality bread and morning goods unit, Nicholas & Harris. Speaking to just-food this afternoon following the announcement of the GBP56m deal, Duffy says acquiring Fletchers will help boost its fledgling presence in the two segments.
"We've had a lot of success with Nicholas & Harris but it's only GBP26m in turnover. Even though it's nearly doubled in size over the last six or seven years, it's very small," Duffy says. "Fletchers is the same type of business in some respects [but] it's got broader product range and it's got a broader customer base. Nicholas & Harris fits alongside in a very complementary way alongside Fletchers. We like the space, we think it's an area that will continue to attract customers and consumers in the long term."
Duffy has been at Finsbury in 2008, first as COO and then, a year later, as CEO. He says Fletchers was on a "potential acquisition list" from the time he joined the business, knowing its private-equity owners would sell it "at some point". Initial talks started earlier this year and Duffy says he and his colleagues at Finsbury "very quickly worked out it would be a very good fit for us".
Despite the Fletchers business being roughly half a retail supplier and half a foodservice one, a key facet of the deal is it opens up the growing foodservice market to the company.
Duffy says buying Fletchers – should the deal be approved – will add a new retail customer to Finsbury (Marks and Spencer) but is bullish about the company's prospects in foodservice.
"We're attracted to the products across the piece. We're attracted to some of their customer mix. Finsbury doesn't have any business historically with M&S, who are large customer of Fletchers. That's a positive for the grocery area," he says. "But … Finsbury doesn't have any foodservice business historically and we recognise Fletchers has a lot of knowledge and expertise and indeed a trade brand in the Kara brand that has a lot of customers and respect.
"I was quite pleasantly surprised when I was trying to understand the foodservice bakery market. It's GBP900m. It's huge. That and the growth rate and the share of stomach moving to out-of-home eating were some of the trends that made me more excited about wanting to do the deal."
However, Duffy is keen to emphasise Fletchers' grocery retail business. As a whole, UK retail bakery sales are under pressure, which could cause some to question why Finsbury would look to further build its presence in the sector. However, the Finsbury chief executive points to pockets of the Fletchers' retail portfolio and to the group's own retail business as reasons for optimism.
"Fletchers is number one in grocery fresh muffins. They are one of the top two for grocery pastry. They've got quite strong market positions in the key areas," he says. "We're by and large in quite nice areas. When you look at the overall bakery market, it's down in cake and in bread. If you start to look into some of the sub-segments, the top two fastest-growing areas of cake are celebration cakes – which is in significant growth – and premium sharing cake, which is in significant growth. Those are the two largest areas in our cake business.
"Because the bakery and cake markets are so large, you've got to break it down in sub-segments and say: 'OK, what's happening in there?' We are delivering organic growth. That's because we're in quite nice niches and we're investing in those niches. It's that investment and focus that is what is required in quite a soggy market."
The Fletchers deal is the first significant transaction for Finsbury since it sold its fast-growing free-from business to Genius Foods last year. Duffy insists moving away from the buoyant free-from sector in that way was the right thing to do for Finsbury.
"I don't really worry or look back in any different way. It achieved a lot for both us and Genius. That money allowed us to invest in capital investment in our core business quicker, which has generated growth for us and has put the balance sheet in a place where we are able to raise GBP35m worth of new equity and acquire a GBP100m turnover business," Duffy says, referring to how Finsbury will pay for Fletchers.
"Growth comes in many forms and the free-from business at the end of the day was quite a small business. It was the number one in bakery in free-from but it was a GBP30m turnover business in total. Over the next two years, we will go from a GBP176m to circa GBP250m to circa GBP275m and that's growth. It's achieved a different way but I'm pretty confident that if we keep doing the right things and follow the consumer and channel growth, we'll deliver growth. It will be a mix of low-level organic growth and given our balance sheet significant acquisition-driven growth."
Duffy says there is "no rush" for Finsbury to strike another deal – "this is quite a big transaction and we want to demonstrate we have done a good job with it, he says" – but he does see further opportunities for acquisitions.
"We still see UK speciality bakery as being quite a fragmented area to be honest. We have looked at a number of bolt-ons in terms of cake and scanned one or two smaller bread ones," he says. "We've got very strong factories now, a good balance sheet – even with this deal, we'll be less than 2x EBITDA on day one – we've got strong debt facilities and equity support. We've said we will be a consolidator in UK speciality bakery and at the right time, we will continue to acquire."