Italian cake maker Bauli last week expanded its portfolio to include the brands of local baker and confectioner Bistefani. Michelle Russell spoke with Bauli co-founder Michele Bauli to find out what plans the company has for its newly-acquired brands and its strategy for expansion.
Family-owned Italian cake firm Bauli is a business with annual sales of around EUR500m. However, the bulk of its revenues are generated in Italy; under 10% of sales are made in export markets.
This month, Bauli has made an acquisition that it sees bolstering its business in Italy and also having the potential to support its international operations.
Bauli has snapped up Italian baker and confectioner Bistefani, a smaller company that generates sales of EUR74m a year. However, Bauli co-founder Michele Bauli says the deal boosts the number of "everyday" products the company, which was founded on seasonal lines, can offer.
"The products Bistefani is producing are everyday items. They have four brands that are very interesting for us as we are seeking to sell more everyday items than seasonal items," Bauli tells just-food. "We were born producing seasonal products, but in the last ten years we've been investing a lot in trying to diversify our business and expand into everyday items."
The Bistefani deal means Bauli's product portfolio will be more weighted to everyday items – from a 50/50 split before the deal to 60/40. Mr Bauli says seasonal products are the company's "core" market but he does not see that category expanding in Italy.
How well do you
really

know your competitors?

Access the most comprehensive Company Profiles on the market, powered by GlobalData. Save hours of research. Gain competitive edge.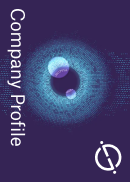 Company Profile – free sample
Thank you!
Your download email will arrive shortly
Not ready to buy yet? Download a free sample
We are confident about the unique quality of our Company Profiles. However, we want you to make the most beneficial decision for your business, so we offer a free sample that you can download by submitting the below form
By GlobalData
"It's not a market we believe can expand in the future in Italy. So if we want to see expansion and development of our turnover we have to do this through the everyday market," he says.
Bauli declined to disclosed the financial details of the transaction but did reveal Bistefani was loss-making. For Bauli, however, this appears to be of little importance as it is the firm's brands it is interested in and it has plans for them.
"Bistefani are selling mostly in Italy, I would say around 99% [of turnover] but the products can be a good basis for export," he explains. "The company was not profitable at the time we bought it because it has some financial problems. Now though we will have some synergies because the products are similar to our products."
Bauli says those synergies will not include facility closures or job cuts but instead will benefit from investment.
"This is the fourth acquisition we have made in ten years and what we will do is keep the [Alessandria] production site because it is producing a large number of products. Similar to what we've done in the past, we will invest in the production side so we can optimise the capacity of this site and produce at a very low cost but high quality. This is what we have done in the past with the other acquisitions."
The company has slowly built up its portfolio through a number of acquisitions. Of note, in 2006 it bought Italian firm Doria, which included the Snowdrop, Athens and Doriano biscuit brands. Three years later, it acquired a number of brands from Nestle, including Motta and Alemagna.
It is not just synergy potential Mr Bauli sees for Bistefani. With the acquisition, Bauli is hoping to build on the success Bistefani has created with its own brands in Italy to grow its domestic sales – and then possibly use the new acquisition to expand abroad.
"Our main target is to expand the company's sales in Italy first … and to invest in its factory so as to have the best production possible. This is our main target. Once we have the best product … once we've invested in the factory, then we can achieve more sales in Italy. We can then choose from all these products and see which are the best for export."
Despite Bistefani not having turned a profit last year, Bauli is confident its brands can thrive under new ownership.
"We have a much bigger organisation than the one Bistefani had so it will be easier to sell these products. We will sell more than what they were selling. And by investing money we will have savings in production costs, so production will be more efficient."
Bauli's export sales stand at around EUR45m, less than 10% of its annual turnover. Bistefani does not yet have an export business but Mr Bauli does see potential.
"At the moment Bistefani doesn't export. For us, we are selling in the UK under the Doria brand and we export to around 64 countries. We have ten main [export] countries and then we also have production in India and a trading company in France where we sell the Motta brand very well."
In the UK, the Bauli brand has been present in the independent, ethnic channel for decades as the leading panettone and pandoro brand, the company claims. It is its Doria brand, however, that has a mainstream presence, having enjoyed listings in most multiples for the past twenty years with a range of amaretti biscuits and crackers.
The company, however, has not had an easy ride in the UK, with competition and logistical issues preventing the firm from expanding to the extent it would have liked.
"[England] is a large country with a large population but we don't sell so much, we sell more in Malta," Mr Bauli says. "First of all, there is a lot of competition [in the UK] and the pricing in supermarkets is very competitive. The logistics of producing in Italy and exporting to England a small amount of product like snacks, and not very high priced products … the logistics kills our ability to be competitive in the market, so this is the main reason because the quality is there but we don't have the right price."
However, Bauli will persist in trying to increase its exports, not least because the company believes there are little prospects for growth in Italy.
"Bauli's business today is mainly in Italy and Europe, but there is not a lot of growth here, especially in Italy. 90% of our turnover is in Italy unfortunately. Our next target would be to expand our business outside of Italy," Mr Bauli says.
"This [Bistefani] acquisition will give us new product lines, which will make it easier to find the right product range to sell outside of Italy and into different markets. The more products you have the easier it is to find a product for a market outside of Italy. Of course the best solution would be to produce outside of Italy. If you want to sell in Russia then it is best to produce in Russia otherwise making the product and the logistic costs would be too high. But for the moment, the beginning is finding the right product and now we have many, many products to choose from."
In the short term, the plan is to build its presence in its existing export markets, rather than entering new countries. "Our target is to get higher volumes and maybe produce more in some of these countries," he says.
And, as for more acquisitions, Bauli appears open to opportunities.
"Every time we say no we are not looking for acquisitions we make one. At the moment we are not looking for anything, we will concentrate on [Bistefani] but who knows. There are 6,000 companies in Italy with more than ten employees in the food market so there are many [to choose from]."