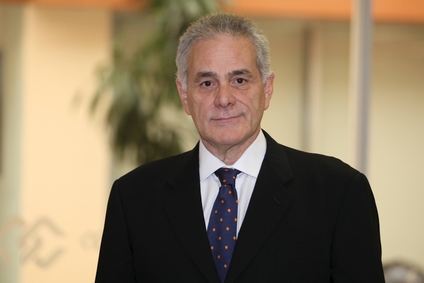 US salty snacks group Wise Foods faces some stiff competition but under the ownership of Mexican Coke bottler Arca Continental it believes it can grow. With Arca eyeing rapid growth from its snacks businesses in the US and in South America, Wise Foods is looking to NPD – notably with Hispanic-inspired flavours – to drive sales. Dean Best discussed Wise Foods' strategy with CEO Miguel Bostock.
Wise is one of the oldest salty snacks brands in the US, founded in 1921 in Pennsylvania. After a decade of private-equity ownership, it has, for the last 18 months, been in the hands of Mexico-based Coca-Cola bottler Arca Continental.
In December 2012, Arca Continental acquired the brand's owner, Wise Foods, from Palladium Equity Partners , one of two deals the group made to extend further into snacks. It also bought Ecuador firm Industrias Alimenticias Ecuatorianas , or Inalecsa, and the acquisitions added to Arca Continental's domestic snacks arm, Bokados , which had been part of the business since 2007.
Snacks remain a small part of Arca Continental's turnover. In 2013, Arca Continental sold US$400m worth of snacks, amounting to just 8% of its turnover but the group claimed Wise had outperformed its rivals in the last quarter of the year. Looking at its snacks assets as a whole, Arca Continental said it was "very satisfied" with the progress its enlarged snacks business had made and insisted snacks had "high growth potential" for the company.
Speaking to just-food in an exclusive interview, Miguel Bostock, the CEO of Wise Foods arm, insists snacks is a "very strategic" sector for Arca Continental.
"We see it an area we want to develop into. Within the next five years, we want snacks to be a US$1bn division," he says from Wise's HQ in Atlanta.
Bostock, whose career includes stints at PepsiCo snacks arm Frito-Lay and Procter & Gamble, worked as an advisor to Arca on the Wise Foods and Inalecsa deals. He had advised Arca Continental for "about a couple of years" – "I did have a lot to do with making the business case for the acquisitions and helping [Arca Continental] expedite them," he says – and had discussions about taking a senior executive role at an acquired business.
"We did talk about whether there could be a possibility that I would help them grow their snack business with acquisitions and whether maybe there could be the possibiltiy of doing something like what I am doing now," he says.
It was Wise Foods' brands, its distribution network and its position in the New York market that attracted Bostock to the business. "The brands have a lot of strength. It also has a DSD or street-delivery business, which fits nicely with Arca's key competencies, being a drinks distributor. We have the number two brand in the New York area," he explains. "There were some very strategic reasons for acquiring Wise."
The US salty snacks sector is dominated by Frito-Lay, while Wise Foods faces other significant rivals including Snyder's-Lance and Utz Quality Foods. It is a competitive market. Bostock says he and his colleagues have focused on how to "build equity on our brands" and have set up a new innovation facility at Wise Foods' Atlanta HQ. The management team have also set about bringing in "best practices" up from Arca in areas like "execution at the point of sale", Bostock says. And there have been some moves to further build Wise's presence outside its core market of New York/New Jersey.
Wise, Bostock says, is known as a "price brand". However, the company is looking to invest in innovation to help change how consumers perceive the brand. The innovation centre is partially operational, Bostock says, with Wise Foods in the process of appointing an R&D director, and the company hopes it will be fulling up and running by the end of the year.
Health and flavours are two areas of focus for Wise Foods' product development team. "We're looking at better-for-you products [and] better flavours that can trend, given the way the different flavours are crossing over now to the mainstream US consumer, and that could be Hispanic flavours, Asian flavours," Bostock says.
The Wise Foods boss says the company needs to expand its range of better-for-you products. "We've got some stuff, not where we would [like to be]," Bostock says. "We're fairly strong in the popcorn category and the popcorn category is probably the one that has got the highest level of attention, with regard to better-for-you. Our popcorn business is doing relatively well … but we think there's still a lot of opportunity to get into the better-for-you business in a much more significant way."
As ever, the challenge – as manufacturers have seen in a number of markets – is convincing a consumer of salty snacks that a healthier option can still taste great. "It's a combination of a couple of things – taste and texture or mouthfeel," Bostock says. "You've got to replicate the indulgent part, the sensation, the eating experience you have with mainstream products. You can come up with good flavours but if you don't have the right texture [it won't work]. That's one of things that's happened with the potato category. You've got to have both. You have to make a me-too of the mainstream indulgent products we are used to with a good flavour."
However, perhaps in a sign of how challenging it is to develop a healthier salty snacks product that is a commercial success, the first fruits of Wise Foods' work at the new innovation centre are likely to be new flavours.
"I think we'd start trying to get better flavours out there or give our current products more strength. There's a lot of opportunity out there with flavours we are still not in and some we're in but we've not been as effective as we would like," Bostock says. "We would start using the innovation centre to test different flavours and products within the mainstream categories. We've got some ideas around better-for-you but still they are very immature." The first new products from the centre are set to hit the market next year "around summer, maybe sooner, maybe the end of spring", Bostock adds.
Given Arca Continental's snacks businesses in South America, flavours is key to Bostock's strategy of setting Wise Foods apart from the competition. Wise Foods has already imported some products from its sister companies up into the US, including Mexican tortilla brand Topitos and Tortelines plantain snacks from Ecuador. Bostock says a push on flavours, dipping into Arca Continental's wider snacks portfolio, will help give Wise Foods a point of difference against its rivals, although he concedes price will be key against Frito-Lay.
"It does help differentiate – maybe not from Frito-Lay – but it does against other large competitors like Snyder's-Lance or Utz because we can claim that we are really Hispanic because of the Hispanic origin of the products we can bring. The flavours we are bring in are successful in our Latin American operations. We can claim we have those roots."
Of course, as well as the trend for Hispanic flavours to cross over into the mainstream US market, there is an obvious demographic for a company like Wise Foods to target – the growing Hispanic population in the country.
Wise Foods has acquired a plant from US baker Flowers Foods in Dallas that made tortilla products. Bostock says Wise Foods will use the facility as a way to target the south-west of the US.
"Flowers had a couple of tortilla chip lines and some soft tortilla lines, which they are going to pull out and relocate. We agreed to buy the manufacturing facility with the tortilla lines that will remain there. We will move in production capacity for the rest of our products – potatoes, extruded," Bostock explains. "We are going to use that to expand into the south west, the areas where there's a lot of Hispanic consumption. Our research tells us Hispanics like Wise products, so we are also trying to build more of a presence in heavy Hispanic markets."
Elsewhere, as Wise Foods tries to expand outside what Bostock describes as the "Wiseland" market of the New York metro area, it has secured listings in the western part of Pennsylvania and into the Midwest with regional chain Giant Eagle. And the company has even pushed its Wise potato chip and popcorn products into Mexico through Arca Continental's Bokados subsidiary.
Eyeing that target of $1bn in snacks sales by 2019, Bostock reveals Arca Continental is looking at achieving the goal through "organic and inorganic growth". He is, however, coy about which companies Arca Continental could target – "We'd be interested in anything that is compatible to our business and will open an avenue to the growth we are looking for. There's not that many companies out there and the ones that are are very expensive," he says – as well as where the group could look, answering with a simple "could be" when asked if it could move into other South American markets.
And Bostock suggests a deal is not on the cards this year or in 2015. In any case, Arca Continental has repeatedly said snacks is an area in which it believes it can grow. In the face of some stiff competition, continuing to build US subsidiary Wise Foods will be tough but the company has some demographic trends in its favour and Bostock believes its prospects are strong.