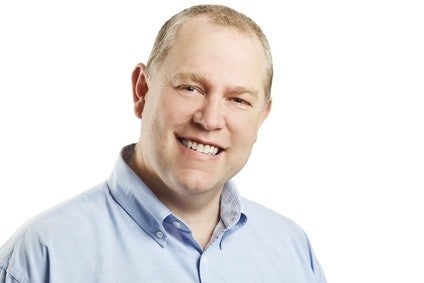 Chobani's rise in the US – and its problems in the UK – have been well-documented. But what about the yoghurt producer's business in Australia? Dean Best spoke to Peter Meek, the MD of Chobani's Australian arm, to discuss its performance in that market.
Chobani, the US-based producer of Greek yoghurt, has enjoyed a rapid rise in its home market but the company's exploits overseas have been mixed.
It entered the UK in 2012 but swiftly found itself in a legal battle with Greece-based yoghurt producer Fage, which objected to the US group calling its yoghurt Greek. Fage secured an injunction against in Chobani in 2013.
This summer, the UK Supreme Court dismissed Chobani's request to appeal the ruling and, tellingly, while the company continued to believe in its argument that Greek yoghurt does not have to be made in Greece, it also described the UK as "not currently a market of strategic focus".
However, Chobani has enjoyed success in Australia. It moved into the market in 2011 through the acquisition of Australian dairy firm Bead Foods, the owner of the Gippsland Dairy brand.
Peter Meek, the MD of Chobani's Australian arm, says Gippsland Dairy was "about number five, six in the market" at the time of the deal. "We are now the second-largest manufacturer in Australia on a value basis," Meek tells just-food from Victoria, the Australian state where Chobani's local business is based. "The growth in America was just as remarkable. It's reassuring to see what happened in America has played out in very much the same way in Australia."
Meek refuses to disclose Chobani's sales in Australia – "that's sensitive information" – and is coy about profitability. He instead points out that, in the first year the company was in the market, it was producing 25,000 cases a week. Now, Meek says, output has grown to 25,000 cases a day. As for whether the Australian division adds to the overall profitability of Chobani, he says: "The business is still growing and maturing but we are pulling our weight, which is important."
Meek does go some way to revealing the proportion of Chobani's group turnover generated in Australia. "We're well over 5% and we contribute to the group," Meek initially says and then, when pressed, adds: "It's above five [per cent] and below ten but not much below ten."
Australia is a market where yoghurt consumption lags that seen in Europe. Meek says per capita consumption in Australia is at 7kg a year but is "fifty per cent higher in Europe". However, demand is growing quickly in Australia – PZ Cussons' recent move for the Australian organic yoghurt business Five:Am underlines the attractiveness of the market – and the category is crowded.
Nevertheless, Meek believes Chobani, both for its namesake and Gippsland Dairy brands, has a "differentiated offering" that has helped it compete. "Chobani is the only real strained yoghurt in the marketplace, which gives us a significant product difference to the other manufacturers. It make us incredibly nutritious in terms of high in protein and no- or low-fat but also a great product delivery. With Gippsland Dairy, we have a real crafted product that gives us a point of difference. New manfacturers coming in do need an angle to find a foothold."
Chobani is, Meek says, positioned as "a great anytime snack throughout the day". Gippsland Dairy, the business's other brand, has "a more premium proposition". It is a brand that does not appear to have been forgotten in Chobani's move to launch its eponymous yoghurt into Australia.
Sales of Gippsland Dairy have "probably grown 30% in terms of market" since Chobani bought the business, Meek says. Consumers, he adds, are buying into Gippsland Dairy for different reasons to Chobani. "It's a full fat yoghurt range. It's a layered yoghurt, which makes it visually very appealing. It's also a sweetened yoghurt. Consumers looking for a fuller, richer experience choose that," Meek explains. "It's a different consumer and a different occasion – a higher fat, higher sugar product much more oriented to dessert occasions."
The Chobani range contains 14 flavours, which Meek insists has been "one of the differentiators" from the competition in Australia. However, the company's innovation plans look set to centre around attempting to get consumers to eat yoghurt at different times of the day through initiatives like different packaging formats and, perhaps, looking at taking the Chobani brand into nearby categories.
"We're probably not going to change the world with our 15th flavour," Meek concedes. "Our innovation strategy is largely in line with how we can introduce Chobani into more occasions throughout the day for more people."
The company has introduced yoghurt sold in pouches into Australia, which Meek says has found favour with consumers, for example, who have just finished a gym session. "Pouches have made a massive difference to where consumers eat Chobani," he says. "It's a perfect recovery food and it's a very convenient format."
While packaging innovation has opened up parts of the day for Chobani in Australia, it may be that a different type of product is needed for other consumption occasions. Danone's US arm, for example, has launched a product aimed at consumers buying for dessert time. Meek says Chobani is "looking at all occasions" in Australia although he says Gippsland Dairy provides "a pretty good dessert proposition".
"We're probably more interested in other day parts but literally on our wall at work we've got a big clock and we're always looking where can we stick the product on that clock," Meek reveals.
He will not disclose which parts of the clock are being most scrutinised but concedes he and his colleagues do "talk about winning at breakfast".
"Breakfast is the number one occasion for yoghurt and there's a massive opportunity to win at breakfast with things like pouches. More and more consumers are time-poor and don't have time for a good breakfast. We think there's still stuff we can do to win at breakfast," Meek says.
However, he lists a number of ways in which Chobani could innovate, including areas like portable and culinary products in which the company is already present. The business is also eyeing what Meek calls "adjacent categories", including drinks and dips.
"Healthy snacks are a really important part of our portfolio, culinary is a really important part of our portfolio planning. Culinary will continue to grow strongly. Portability will continue to play a role. There's also an opportunity to get more men consuming yoghurt. It's still largely a female-driven category. In desserts, while we're probably winning quite well currently, there's still more stuff we can do. And for us it's potentially stealing from some adjacent categories."
Meek, then, sees a lot of options available for Chobani as it looks to continue to expand its business in Australia. Acquisitions could be a means of more effectively growing the business, although Meek says organic growth is the company's priority for Australia. "We still see huge scope for organic growth for the brands that we've got and some of the day-part innovation we see. We will continue to grow really fast organically. That's probably the best strategy for the short term but we will look at opportunities as they come along. We are always looking at adjacent categories and what's happening in those categories."
Click here for the second part of the interview, in which Meek discusses Chobani's plans for south-east Asia.