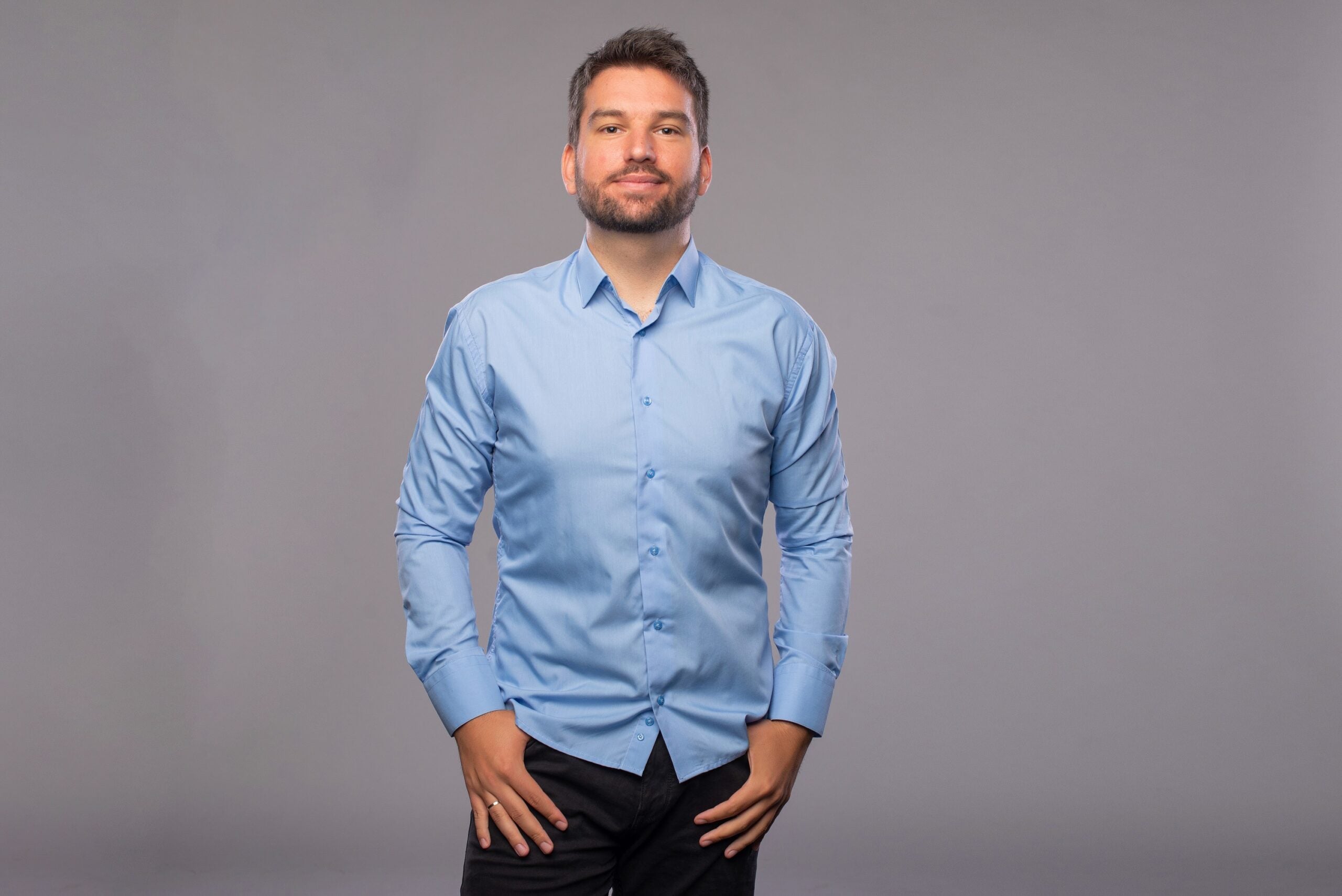 US start-up MeliBio is on a mission to protect the world's 20,000 bee species from invasive and over-bred honey bees by using proprietary technology to make honey in a lab. Andy Coyne spoke to co-founder and CEO Darko Mandich.
Just Food: Darko, we speak to you at an exciting moment in MeliBio's story.
Darko Mandich: One month ago, we held a tasting event for more than 100 people from the climate-tech, food-tech and investment communities in Berkeley [where MeliBio is based]. People found it hard to believe it wasn't honey from bees because it tasted so like the real thing. The reaction was amazing. We have nailed down the taste, colour and the nutrition is there because it is bio-identical. The early feedback on version one of the product is great.
Just Food: I understand you are taking orders from foodservice and B2B customers for deliveries starting at the end of this year.
Darko Mandich: Yes. Honey is an ingredient found in every product category, from food to beverage and personal care products for which MeliBio is now providing a plant-based option.
Just Food: What was your background and how did that lead to the formation of MeliBio?
Darko Mandich: I worked for many years in the honey industry and I realised it was killing bees. I realised I had been feeding this giant of a honey industry which was doing that and I wanted to do something about it. That was the driving force for using my industry knowledge.
I worked in the honey industry in Serbia. My family is Serbian but we lived in Croatia and we had to move to Serbia during the civil war. Serbian honey is one of the highest regarded in the world. I was selling it for many years in markets including the UK and the US. I met most of the major companies and supplied many of them with raw honey.
Just Food: And then came your road to Damascus moment in relation to the impact the honey industry's reliance on honey bees is having on wild and native species.
Darko Mandich: This was about redemption in some form. I always wanted to be the good guy. Entrepreneurship for me is about building something better. I moved from Serbia to the US two years ago after seeing what other companies were doing there, especially around the rise of cell-based meat. The idea [for bee-free honey] came to me in Serbia but I formed it better in the US.
Just Food: What did you need to start the business?
Darko Mandich: What I lacked was scientific experience but, at an event in San Francisco, I met Dr. Aaron Schaller who was conducting studies in molecular biology. We shook hands on an idea and set up MeliBio at the end of 2019.
Just Food: How do you make honey in a lab without the help of bees? I understand it's a molecular copy of honey.
Darko Mandich: It's partly about accessing plants the way bees do and taking the ingredients in honey that come from the plants. Then we add microbes. No bees are involved in the process and no cells from bees are used in the process. To scale up, we are looking at microbial fermentation, which will drive down costs. The customer won't notice the difference but it allows us to drastically drive down product costs. Currently, we have to find stuff from plants and some of that can be produced by microbes.
Just Food: Time magazine included you in a list of the best inventions of 2020 and it didn't take long for investors to latch on to what you were doing.
Darko Mandich: No. After coming together, we focused on building the scientific process for five to six months to come up with a solution, which was hard. We incorporated the company in April 2020 and raised our first investment from Big Idea Ventures in May 2020. It was like a full-time MBA with Big Idea Ventures. We've now attracted more than 20 investors VCs, angels, family investors. Cult Food Science from Canada is one of our most recent investors. It is building an investment platform and wanted honey in its portfolio. It is helping us with visibility.
Just Food: And I understand you've just attracted your first investor from the UK?
Darko Mandich: Yes, Veg Capital, a mission-driven, vegan investor from the UK.
Just Food: How much money have you raised from investors in total?
Darko Mandich: We have attracted close to US$2m in pre-seed and right now we are raising a seed round.
Just Food: You are targeting food manufacturers and the foodservice channel with your honey? Why not launch branded products?
Darko Mandich: We want to start saving bees and two-thirds of the honey sold in the market is in B2B and foodservice – and we don't have a [finished] product available. You need more than one product for retail. But, eventually, we want to be everywhere where honey is.
Just Food: Do you need to get the go-ahead from the US regulators for your honey?
Darko Mandich: No. As it is fully plant-based, it is covered under existing legislation and doesn't need to be regulated.
Just Food: You talk about scaling up your product. Will this take you from being a bio-tech firm to a food manufacturer?
Darko Mandich: I would say we are at the intersection of bio-tech and food. With something like distribution, that's not the core activity of MeliBio. We will be looking to partner with companies that have proved themselves in this area. We need those partners to fill the gaps.
Just Food: Will the honey be supplied as the ingredient of premium products?
Darko Mandich: No. We want the product to be accessible to everyone. We are aiming to build a honey platform. We have a team of ten people working on MeliBio R&D. Honey might be 100 varieties. We could create honey for all solutions.
Just Food: You say you want to be everywhere honey is. Does this mean you will target markets other than the US?
Darko Mandich: Definitely. We are an American company but we are looking at planet Earth. We will certainly look at Asia Pacific and the UK.
Just Food: How easy will it be for other companies to copy what you are doing?
Darko Mandich: We are the first to commercialise this and have first-mover advantage but science is empowering rather than limiting. There will be competition as honey is a $10bn industry globally. The large [raw] honey companies in the world are owned by families and I think they could find it difficult to make this leap. The competition will come, initially, from other start-ups.