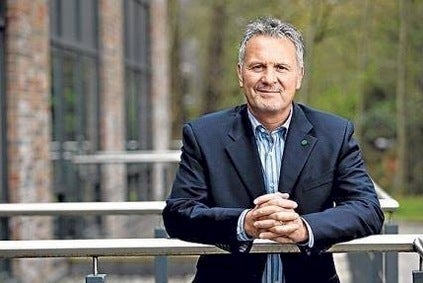 Warburtons, the UK baker, continues to enjoy growth from its free-from unit Newburn Bakehouse as demand for gluten-free bakery products in the UK continues to rise. However, competition is intensifying. Dean Best spoke to Warburtons' free-from director Chris Hook at the Free From Food Expo in Barcelona, to find out more about the group's plans – not just in the UK but, potentially, elsewhere in Europe.
Business at privately-owned UK baker Warburtons is dominated by conventional bakery but the company is putting increasing efforts behind its free-from unit Newburn Bakehouse.
Free-from accounts for a small part of the group – around 2-3% of its annual sales – but, with the conventional bakery category one of the toughest in the country, free from is growing in importance at the company.
Competition in mainstream UK bakery is acute, with the category one of the sectors central to price competition among the major retailers. Some of the country's supermarket chains have also been reviewing a number of categories, including bread, as they look to streamline ranges in response to the success of the discounters. In March, it emerged Tesco, which has been cutting SKUs, had delisted bread brand Kingsmill, owned by Associated British Foods.
Conventional bread is a tough place to do business in the UK and, to varying degrees, all of the major brands are being affected. Against that backdrop, the biggest brands are devoting more attention to other segments, such as wraps, thins and, in Warburtons' case, free-from.
"I think it's fair to say in terms of the way the main board are viewing free from, it is becoming a more important leg strategically within the business," Chris Hook, Warburtons' free-from director, tells just-food.
Hook says Warburtons is set to invest in its production at its dedicated free-from bakery in north-east England. The plan, he explains, is to increase the plant's "flexibility", partly with an eye on potentially taking the Newburn Bakehouse brand into other markets in Europe. Alongside finding "the right distribution partners", Hook says investment in production and packaging is vital for Newburn Bakehouse's ambitions outside the UK.
"There's some investment going on currently in the bakery where we'll be looking to upscale and invest further in the kit we are using so we can start to add longer-shelf life products to the portfolio, which will enable us to venture into mainland Europe and also just into Ireland."
There are possible avenues for brands like Newburn Bakehouse in Europe, where there is growth but where markets are less developed than the UK.
Hook is optimistic about the opportunities. "I think there's a frustrated demand in Europe," he says on the sidelines of the Free From Food Expo in Barcelona. "I've picked up, not just last year but this year, a frustration from European retailers that they want to embrace this opportunity and provide a range of products. To date, they've tended to default to the principal brand – which is Schar – and I know they want to broaden the portfolio and the choice for consumers, which they are not necessarily always getting from Schar. That's one of the key opportunities for the likes of us, [Boulder Brands-owned] Udi's and Genius Foods to bring interesting products into Europe."
Warburtons could have Newburn Bakehouse products ready to launch into other European markets in 12 months. "I'd like to think by May, June 2016 we'll have a portfolio of products that are fit for purpose for the European market. In principle, Ireland is a key market for us going forward but we're also acutely aware that the Italian market is one of the biggest markets and we really want to explore that opportunity. And then the German territory."
A launch of Newburn Bakehouse into overseas markets would not be the first time Warburtons has made a foray outside the UK. However, the group has not found its international ventures plain sailing, with unsuccessful moves for conventional Warburtons products in France and central Europe in recent years.
Nevertheless, Hook says Newburn Bakehouse has the freedom to look at new markets. "Warburtons have been into Europe and then retreated from Europe and have really consolidated in the UK. The free-from business at Warburtons does have a licence to explore other channels. By using the brand Newburn Bakehouse by Warburtons, we feel that's an ideal vehicle to explore what is fundamentally a different market. The free-from market is a different market to core bakery. We do have a licence to pursue that but we've got to have the right product format, that's key for us."
The UK gluten-free category – and the bakery segment within that – continues to grow at a healthy rate. Hook says Newburn Bakehouse's sales grew 11% last year. However, in an echo of what is being seen in conventional bakery, competition in gluten-free is heating up.
He concedes competition in gluten free in the UK is creating "some pressure" on price but says the still relatively small size of the category and the fact consumers are ready to buy "brands they trust" protects prices. "There is some pressure but fundamentally it's still a market that will justify the current price structure. The volumes are still not at a level you'd expect with a mainstream product. The cost of manufacturing, the cost of ingredients are still high. And what we're finding very clearly is consumers are prepared to pay more for quality. To have a product that tastes as good as a mainstream product, people will pay for that."
In the UK, looking at the free-from category as a whole, Newburn Bakehouse "held its own" last year, Hook says, "hovering around 22-23% in terms of the total bakery category". However, he adds: "In terms of bread, we'd not where we'd like to be. We realise that Genius do hold the number one position there. While that doesn't sit comfortably with us, we appreciate they were first to market. We are looking at more innovative ways to be products to market that will challenge Genius and give the retail customer and the end-consumer a better quality product."
In April, Warburtons added "artisan", hand-made loaves to its Newburn Bakehouse range. The company launched two SKUs – a standard, white loaf and a white sourdough loaf – into Sainsbury's and Hook says it plans to extend the line. "We're looking to expand that range and take the quality level up to a different point so you've got a real premium product. I'd like to be in a position where I'm sat down with the Warburtons family where it's hard to tell the difference between a Warburtons white loaf and one of our artisan, gluten-free loaves from Newburn Bakehouse."
Warburtons is also looking to emphasise what it sees as the health credentials of its gluten-free products versus rival bread. On the Newburn Bakehouse website, in a claim dated to January, the company says its seeded farmhouse loaf has "40% lower fat than Genius' loaf" per 100g.
"Health is going to become paramount to success within the free-from category," Hook says. First and foremost, you need to be gluten-free, wheat-free and ideally dairy-free. Then you need to look at your health claims. You need to look at new ingredients, new processes to embrace healthier claims because that's where the real growth is going to come from in terms of lifestylers. Lifestylers are looking at these products in the first instance believing they're healthier for them but then they look at the back of pack and they realise the fat content is especially high or the sugar content is high and so, on second reading, it's not as healthy as they first suspected. There are two key drivers for free from – one is quality and the second is the health benefits."
Hook declines to reveal Newburn Bakehouse's sales figures and, as a privately-owned business, Warburtons is not bound by the reporting requirements of listed groups, making it hard to a make a calculation of the brand's recent sales. In the last set of accounts released to Companies House, Warburtons' company turnover was GBP562.1m (US$860.2m) for the 52 weeks to 28 September 2013.
While the Newburn Bakehouse business generates 2-3% of Warburtons' sales, Hook forecasts it could grow to 5-6% of group turnover by 2019.
Despite increased competition in UK gluten-free bakery, there is, then, optimism of continued growth at Newburn Bakehouse domestically – and fledgling ambitions for a move into Europe.