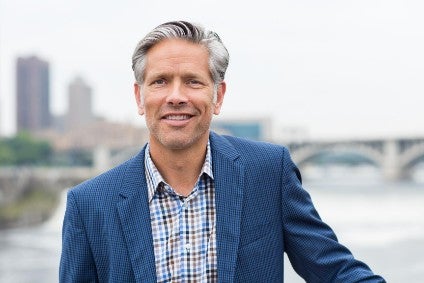 301 Inc., General Mills' in-house investment vehicle, has made its first move outside the US, backing UK desserts maker Pots & Co. John Haugen, 301 Inc.'s MD, talks to Dean Best about his unit's investment strategy and how Covid-19 has shaped what the US giant is looking for.
Over the last half-decade or so, most of the world's largest packaged-food manufacturers have set up in-house investment arms to back up-and-coming businesses – and tap into a range of emerging consumer trends.
Nestlé and Unilever established their VC-style funds as far back as 2002 but, from around 2015 onwards, there has been a rush among other members of the so-called Big Food group of companies to form specific divisions to make their investments.
General Mills was at the head of that group, moving six years ago to change the focus of an existing innovation unit, 301 Inc., from developing the company's own products to centre on providing capital to challenger brands.
One of the largest food companies worldwide, General Mills is home to brands including Old El Paso Mexican-style foods and Nature Valley snack bars. Since 2016, the US giant has also invested in around a dozen fledgling businesses. Until the start of this year, those companies resided in General Mills' home market but, in January, the business announced it had invested in Pots & Co., a UK desserts manufacturer. General Mills had been looking at possible investments outside the US for a while and, before the onset of the pandemic, had hosted "a number of informal events" with food entrepreneurs in the UK, John Haugen, the founder of MD of 301 Inc., says.
How well do you really know your competitors?
Access the most comprehensive Company Profiles on the market, powered by GlobalData. Save hours of research. Gain competitive edge.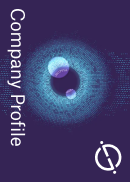 Company Profile – free sample
Thank you!
Your download email will arrive shortly
Not ready to buy yet? Download a free sample
We are confident about the unique quality of our Company Profiles. However, we want you to make the most beneficial decision for your business, so we offer a free sample that you can download by submitting the below form
By GlobalData
"It would be irresponsible for me, leading an innovation and venture group within General Mills, to believe all the good ideas came out of the US," Haugen tells just-food. "We live in a global economy. When I started this about six years ago, we were right in the front of this and I realised we were in a generational transition of consumer tastes and preferences, and food values. That was really the genesis of what caused us to pivot to this venture model we have. One of my next epiphanies after really getting into it is this is not a US thing. This is a global thing – and we have to think about it that way.
"It was great to both confirm but also contrast what we were seeing in the UK versus what we're seeing in the US market. We were looking for business ideas that we were really excited about that were in the UK but we were also looking for concepts that we believe had the ability to play effectively in the US. Pots & Co. really checks both of those boxes, in terms of a brand that is stable and growing in the UK but also has opportunity to expand outside of the UK."
The majority of General Mills' sales are generated in the US and Haugen says the group's domestic market will "remain a priority" when it comes to 301 Inc.'s investment strategy. However, he adds: "We look at some of these other geographies both in terms of augmenting existing business that we have in some of these markets but also as a way to gain valuable experience with these up-and-coming brands in those other markets. You have to be mindful of the infrastructure that you have in any specific country, you have to understand the competitive and retail environment in those instances but, at the end of the day, I think the most important thing for us is to follow is 'where is the consumer going?' If we use that as our sort of north star, I think we're always going to be best able to find those remarkable new ideas."
As a group, the UK is one of General Mills' largest international markets. Is it fair to assume any further international investments 301 Inc. makes would mirror the strength its parent company – and sole investor – has outside the US?
"That's generally an accurate statement," Haugen replies, before moving to describe how he believes what 301 Inc. can offer an up-and-coming brand is different from more conventional venture-capital investors.
"We're different from a traditional venture-capital firm in as much as a lot of venture-capital firms are investors and they're providing capital financially to help fund growth for the company [but] what we launched about six years ago was slightly different. What we really launched is what I would call 'venture-capable' – the combination of financial investment with direct access to the resources and capabilities of a company like General Mills. And so, to your point, think about a country where we have very, very little current business, infrastructure or expertise. Our traditional 301 Inc. model is investment plus expertise, and so that would mean that we'd want to have probably some level of expertise in a market to give ourselves a little bit of that foundation on which to work."
Covid-19 and 301 Inc.'s strategy
The way the Covid-19 pandemic has upended all our lives has had significant consequences for what we eat, when and how – and these changes fed into 301 Inc.'s decision to invest in Pots & Co. and its "restaurant-quality" products, Haugen explains. "Pots & Co. is I think a good example of where we've really celebrated a brand that redefines a premium, restaurant experience that the consumer can replicate in their own home," he says. "We've known these guys for a long time but, now when you put on top of it the renewed centering we've each had in the home, when you think about being able to translate those experiences in a modern way in your home, that's great."
Covid-19 has, Haugen believes, led to packaged-food manufacturers facing "five years of change in the last year" in the ways consumers are now shopping, what they're eating and when. Through 301 Inc., General Mills is not, he explains, focused on making a fixed number of investments each year ("If you do that, there's a pretty good chance you're probably going to make a bad investment") but instead is "really focused on the evolution of consumer tastes and preferences".
"We've all seen what's happened over the last year," Haugen adds. "I think, as hopefully we emerge from this pandemic, the trends going into the pandemic are going to accelerate – and I think there's going to be a rapid evolution of consumer tastes and preference in channel dynamics and shopping behaviours. We need to be ready for that."
Haugen comes across as an upbeat character, insisting he is "excited" about the "rapid change" facing General Mills, 301 Inc. and the rest of the packaged-food industry and emphasising how that change could "accelerate opportunities" for the business. Nonetheless, could such a trading environment make it harder for 301 Inc. to choose investments that pay off? Haugen acknowledges it "does add some complexities".
"I think the thing we're really asking and making sure we're understanding is that we can develop confidence in the growth plans of some of these companies," he says. "Traditionally one of the biggest growth drivers for a company has been innovation, as well as just core distribution increase. If somebody says they're going to have massive growth in 2022 but yet they can't point to where that new distribution is coming from, I think you have to really understand whether the growth is actually going to be there?"
"What we're really looking for is strong, demonstrated velocity"
Asked what 301 Inc.'s investment criteria are, Haugen says he has "always resisted" revenue thresholds but adds: "We want to see demonstrated proof of concept, and any evidence that the brand has the ability to scale. We've never done pre-market, we've never done seed. We're not fixated on total number of retail doors. What we're really looking for is strong, demonstrated velocity, ideally across a couple of different channel formats because it gives us a sense that it has the ability to scale, and then some indication that there's consumers that are passionate about it."
During much of 2020, in markets worldwide, major food brands, against the backdrop of Covid-19, regained some of the ground lost to their smaller competitors in previous years, as consumers turned to products they knew and trusted – and larger companies benefited from their manufacturing and distribution muscle. However, all was not last year for challenger brands and, in the US, research recently published by IRI shows some continued pressure on Big Food from their fledgling rivals (and from private label, too).
Haugen says the outlook is something of "a mixed bag" for challenger brands in the US, especially for those in the early days of their business.
"I do think for newer brands there are some additional headwinds because it's harder for them, you know, think about just being able to get a customer appointment," he explains. "Most customer appointments over the course of last year have had been, at best, Zoom calls. You can't go in and see a buyer, right? If you're already a $100m brand and you have a very direct relationship and existing, well that's different. And so I do think that there are those headwinds.
"On the flip side, some of the challenger brands have been more agile and have been able to quickly change their selling proposition to the consumer, take advantage of more nimble distribution channels and they've had to reinvent themselves, go direct and really build stronger e-commerce platforms. So, one could argue that, as the world continues to normalise, while it was maybe painful in the moment for some of these challenger brands, that they're perhaps better equipped to compete, having focused in those areas because they were forced to do so. I do think it is a mixed bag overall. I think we can identify what those headwinds are but, at the same time, we have seen other brands be able to break through."
General Mills has yet to move to a majority shareholding in any of the 11 active investments made by 301 Inc. "If I had my way we'd own all these brands," Haugen quips. "I can't speculate on what General's will do and it's a more complex decision process than just how I personally feel about these brands," Haugen says. "What I can say is our team's goal is to really be that indispensable partner to help them continue to find ways to grow. They're great brands. They're not perfect. They've got they got challenges that we're working through."
What has Haugen and 301 Inc. learned in the six years since the unit pivoted to investments? He raises an interesting point, using the example of cottage cheese. "When you think about food and the food business, a lot of people think about categories, where it sits in the store, how businesses are constructed. The consumer doesn't care," he says. "If you work in cereal and you work on innovation in cereal, you're sort of defining what you do. The consumer, they go to a section of the store to buy the product but that's not the way they think about it.
"The classic example I always use is cottage cheese. One of the first investments we made was in a single-serve cottage-cheese business. People said: 'Why are we investing in cottage cheese? That category has been around forever.' I said: 'Okay, well that's one way to think about it. Let me tell you the way the consumer thinks about it. This is a single-serve, grass-fed, high-quality dairy, high-protein snack. It actually has more protein than Greek yoghurt and less sugar. This isn't cottage cheese. This is a high protein, low sugar snack.'
"The consumer is always redefining experiences and redefining ways to solve problems and fill needs in their diet and I've never forgotten that. I've always thought about consumer needs versus categories."
Does Haugen think 301 Inc.'s investment strategy has made General Mills a better business? For all the moves by Big Food to set up these investment units, that would likely be a key question of shareholders. "Well, I'm pretty biased on that one," he replies. "I'll try to, as humbly as possible, put that in the hands of other people to decide. I believe we have provided a flashlight to the outside world, we've done the best that we can to partner with early-stage brands and then be able to get new learnings, whether it's plant-based nutrition, whether it's probiotics, whether it is things like ultra-fresh, what consumers are looking for, how they look at convenience. I think a lot of those macro things, we've worked really, really hard to provide a flashlight to the organisation and I hope in that process we've made General Mills a better place."