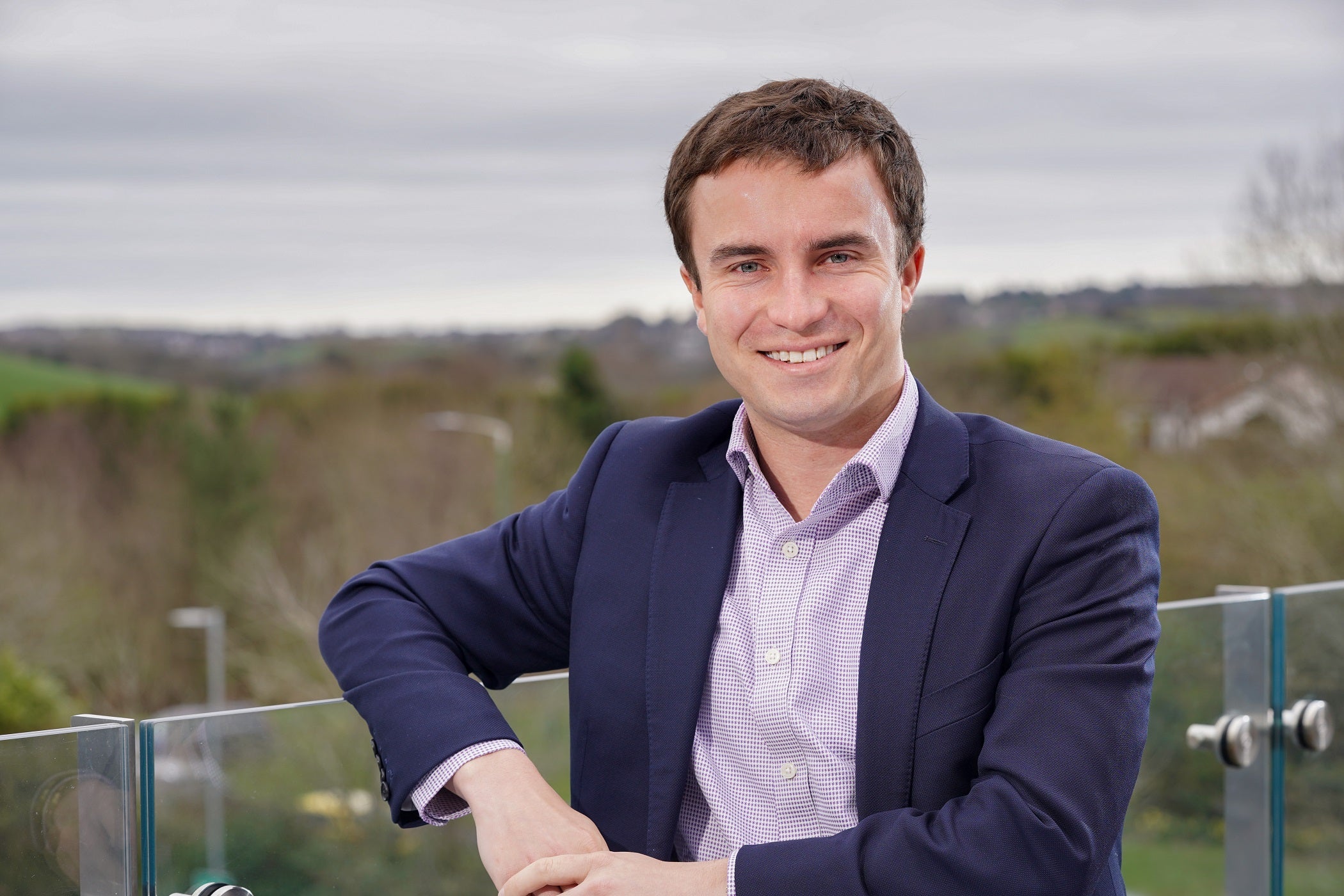 Northern Ireland-based Finnebrogue is best known for Naked Bacon, a nitrite-free product centred squarely on its better-for-you credentials.
But the company, established by Denis Lynn – who was tragically killed in a quad-bike accident in 2021 – is present in plant-based products, including contracts to supply private label to major UK retailers. It has also launched branded products, including the Plant Perfect "one pan" bolognese, which went on sale through Tesco earlier this year.
Finnebrogue's belief in the plant-based meat market was made clear when it announced plans to upgrade a plant-based food factory that's only three years old.
The investment is a rare bit of good news for a UK plant-based meat sector where demand has eased and growth has slowed. In July, supermarket supplier The Meatless Farm entered administration, while food manufacturer Samworth Brothers started talks with staff over the future of its Revolution Kitchen business, which makes the Wicked Kitchen range for Tesco.
In August, another UK SME, LoveSeitan, the plant-based business behind the Facon Bacon brand, said it had ceased operating.
Earlier this month, Hilton Food Group told Just Food it was consolidating its factory operations for meat alternatives as a proactive measure against the "market restructure" in the category.
How well do you
really

know your competitors?

Access the most comprehensive Company Profiles on the market, powered by GlobalData. Save hours of research. Gain competitive edge.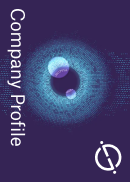 Company Profile – free sample
Thank you!
Your download email will arrive shortly
Not ready to buy yet? Download a free sample
We are confident about the unique quality of our Company Profiles. However, we want you to make the most beneficial decision for your business, so we offer a free sample that you can download by submitting the below form
By GlobalData
In an interview with Just Food, Finnebrogue's chief strategy officer Jago Pearson explains why the company still has faith in the prospects for plant-based meat in the UK.
Just Food: Finnebrogue's investment announcement came as a surprise given the recent news in the UK plant-based meat sector.
Jago Pearson: What we are seeing in the category is no surprise to us. We never bought into the idea that the category would knock meat off its perch and do it rapidly. That's not why we did this [launched alt-meat products] back in 2020. We didn't do it because of the hype but for very different reasons. It is a long-term bet. We spotted that the plant-based food category needed fixing. We expected there to be a shakedown. There were too many brands, too much capacity in the market and too many similar products.
Just Food: What makes you think you can succeed where others have failed?
Jago Pearson: Everything we do at Finnebrogue is about looking at things and then doing them in a better way. We saw, and still see, an opportunity, not for it to take off at the pace many predicted but sustainably. We feel we are well-placed to lock in succulence and flavour, as we do in meat products, in plant-based protein. We are increasingly confident about the role we'll play in this category in the years to come.
Just Food: Finnebrogue is a big supplier of plant-based meat products to major UK supermarkets on a private-label basis. Does this provide you with additional confidence?
Jago Pearson: We will see increasing demand from retailers for our plant-based offer after the reduction of brands. We have strong strategic relationships with key retailers. There has been some bad news in the category and difficult announcements from businesses in this space but too many brands rushed into this category and retailers need to simplify their proposition.
Just Food: Has the idea that plant-based meat means healthier been damaged by long ingredient lists? Is 'clean label' important to Finnebrogue?
Jago Pearson: What we are doing is working intensely to reduce the compromise that exists in many plant-based formats. It's about getting to the stage with meat analogues where it is as nutritious as the meat we are replacing. If it ticks the four boxes of nutrition, taste, sustainability and price, the question for consumers then is "why wouldn't I eat these products?" As an industry, we need to become mature enough so that the costs can be reduced. But ultimately, our job is to make food the best it can possibly be – better than it has ever been done. We've shown this previously in the bacon and sausage categories.
Just Food: Are you concerned consumers avoiding meat will reject the products of a company known for its meat products?
Jago Pearson: We will not play in a polarised debate. We are not married to a particular protein. Our task is to make outstanding food whatever the protein is and not be bound by the way everybody else has done it.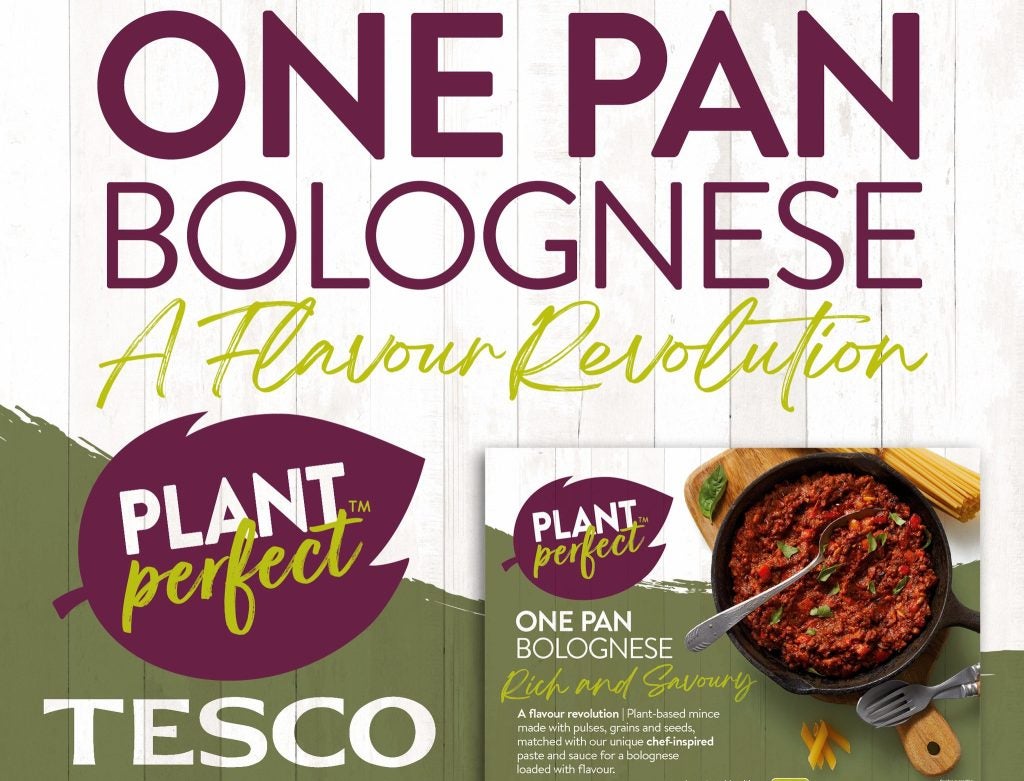 Just Food: Your growth has been based on the domestic market. Does exporting products play a part in your future thinking?
Jago Pearson: We have built our business almost entirely on sales in the British Isles. We are now in a position where we are actively looking at the potential of going beyond these shores, particularly in the plant-based arena. As we continue to see the shakedown internationally, it's increasingly an opportunity for us. Watch this space.
Just Food: Talking of alternatives to traditional meat, Finnebrogue is teaming up with UK cell-based meat company Ivy Farm Technologies to create cultivated wagyu beef burgers based on cells from your own herd of wagyu cattle. What was the thinking behind this move?
Jago Pearson: We are excited by the potential cultivated meat brings and that in time it may help to feed a growing population. We've got our wagyu herd and could imagine in the future a cultivated wagyu beef offer, or products based on venison. But I certainly don't envisage bringing it to market in the next year or two. You will see more innovation from us before cultivated meat comes to market for sure but we are excited to play a role in its development.
Just Food: Finnebrogue is best known for its nitrite-free Naked Bacon. Nitrites have been linked to cancer in cooked pork in some quarters. Your product is the best-selling bacon brand in the UK now but do you think consumers are sufficiently nitrite-aware now?
Jago Pearson: It was launched with a fanfare in 2019. In [UK] national newspapers it was probably only matched in food terms by the launch of [UK baker] Greggs' vegan sausage rolls. Our research tells us that consumers are aware of nitrites and the link to bowel cancer [in cooked pork]. A high degree of our success is down to incremental sales, people who had gone away coming back to the category. We encouraged the competition to follow our lead. Some have.
Just Food: You have moved into sauces as well. What other innovation can we expect to see?
Jago Pearson: We take the view that if we want to succeed in other categories then we know what we've got to do. Not all innovation works but it is our focus going forward. You will see a refreshed Finnebrogue brand this autumn with a nod to our heritage. There will be new innovation under that brand and new product launches, including more indulgent products.
Just Food: You are continuing to invest despite the significant headwind of inflation in the supply chain. Have you been forced to put your product prices up?
Jago Pearson: We have seen inflation, sticky, robustly high inflation, in the same way the whole food industry has. It has been a challenging period for the economy. We can't control these things but we can control making outstanding food and innovating to become as efficient and effective as we can. We will continue to invest going forward. You will find it hard to find a food company that hasn't put prices up.
Just Food: Have pricing actions impacted sales?
Jago Pearson: The latest data from retailers says the market has grown in value terms but has stayed pretty flat in volume terms. For us, for the year we are currently in, we will pass £200m ($245.5m) turnover.
Just Food: Northern Ireland's relationship with the rest of the UK caused some problems after Brexit because of its land border with EU member the Republic of Ireland. Were you affected?
Jago Pearson: We send lorries across the Irish Sea every day. In the early weeks following the departure from the EU, we had one or two teething problems but it has not been a big topic of conversation for us. We can't control the political environment.
Just Food: You have supported charitable causes in the past. Are you still able to do that in this economic environment?
Jago Pearson: With our first brand, the Good Little Company, 50% of its profits go towards trying to alleviate poverty in Malawi to try and eradicate childhood deaths. We are now making a fresh commitment to making a charitable contribution by saying 3% of our profits every year will go to good causes. We have also linked up with [fellow Northern Ireland food business] Mash Direct to support employees during the cost-of-living crisis by supplying them with food bundles every week.
Just Food: Finnebrogue was the initiator of the food labelling project Foundation Earth, which involves front-of-pack labels being put on products to give an indication of environmental impact. Is this still an important initiative to you?
Jago Pearson: We continue to be a big supporter of Foundation Earth and its agenda. We think it's increasingly important. It's about providing independent information and data. You can do it without taxes and bans but the system needs to be independent and robust. I would call for government to step in and make it mandatory. I think it will happen but, in its absence, we need to do the right thing.