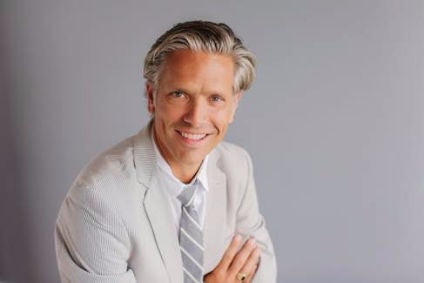 John Haugen, vice president and general manager of General Mills' investment arm 301 Inc., speaks to Hannah Abdulla about how backing start-ups helps the US food giant shape its future growth portfolio and why the first two companies it is supporting – Rhythm Superfoods and Good Culture – are deemed the perfect fit.
just-food: What does General Mills stand to gain from its investments?
Haugen: First of all, it helps us learn much more rapidly about these emerging spaces because we're actually working in the categories, alongside them. The second is in some instances I believe it will position us to ultimately acquire these companies. Lastly is we are managing an investment fund at General Mills. We think that there's strong returns to be made by getting involved with these companies at an early stage and helping them to grow. Financial return is certainly not the … it's not the only, nor primary objective. Our real objective is to work with these emerging businesses and brands and help them to build and scale their visions.
j-f: Can the investments grow General Mills' top line?
Haugen: These are not investments that are going to have an impact on our next quarterly sales reporting. This isn't intended to be a short-term impact. This is really a long-term, strategic investment by our company to really help identify and develop the future growth portfolio of the company.
j-f: Let's talk a little about the brands you've invested in. Why Rhythm Superfoods?
Haugen: I think it really taps into that healthy snacking space. The product is just terrific, and there's some amazing innovation that's coming down the pipeline that we're very, very excited about that I think will leverage that platform and that brand.
j-f: What are the near-term plans for the brand?
Haugen: I would defer to Scott Jensen on the longer-range strategy discussions because again, it's really his vision for the company, and we're really here to support him. I think continuing to expand the brand both in terms of building distribution in the US, as well as building a more robust new products pipeline. Those are very top of mind for me, as well as continuing to help them in a variety of areas with respect to supply chain support, additional sourcing and management of a number of areas.
j-f: Rhythm Superfoods plays in the increasingly competitive category of plant-based snacks. What makes General Mills confident that this business can succeed?
Haugen: I would say three things. I would look at the quality of the product, and we think they do have a terrific product. We're working with them to continue to optimise it. It's really strong, but we've got opportunities to make it even better. I do think the brand itself is an amazing brand with tremendous upside. Then as I mentioned before, Scott Jensen, I think, is a really strong operator. He's of extremely high integrity and has shared values with what we're doing. We're betting on the product, and the brand and the management.
j-f: How about US cottage cheese maker Good Culture? What prompted that investment?
Haugen: Ever since I had a chance to meet [founders] Jesse Merrill and Anders Eisner late last year I have just been really smitten with this opportunity. What they have developed, I think, is a brilliant product offering that taps into so many on-trend elements. At the end of the day what I really love about it is it's a high-protein, clean label, low-sodium, low-sugar high-protein snack. [It's] a platform that I think is ripe for innovation and growth. You've got the cottage cheese segment or category, which is over a billion dollar business in the US. If I asked you, "Give me one or two examples of something that's innovative that's come out of the cottage cheese category," I think you'd probably struggle to do that. We think it's a great solution and has the opportunity to really ignite growth in a category that's already sizable.
j-f: Again Good Culture is in a very on-trend but competitive part of the market – protein snacks?
Haugen: We think it plays much more broadly in the healthy snack arena and specifically the healthy protein snacks arena. I think it's going to be a great variety play to people who love Greek yoghurt and who are eating protein bars during the day. This is another alternative. It's fresh. It's really a delicious product. I think the variety with having both sweet and savoury flavours is another huge benefit to the whole proposition.
It's a new brand, so I think there's tremendous growth just by virtue of consumers becoming aware of it, I think as awareness continues to increase. People traditionally haven't walked into the cottage cheese section of a store to try to look for the greatest, newest innovation in the category. I think there's tremendous opportunity for the brand just as they continue to build distribution through the natural organic channel and as people become more and more aware that there's now new innovation and excitement in the category.
j-f: Are there plans to use the knowledge and capability of both of those companies to roll out similar products under General Mills brands?
Haugen: We operate fairly separately and autonomously from the operating units. Our primary focus is on building the Good Culture brand and the Rhythm Superfoods brand. I can tell you there's excitement across General Mills, but our focus at 301 Inc. will be to continue to accelerate the growth of those brands to really come alongside those entrepreneurs to help them on their mission to scale those brands.
j-f: What is the end goal for 301 Inc? Say in about five-to-ten years, how do you decide if the venture has been a success?
Haugen: Our aspiration is to build a blue-chip portfolio of high-growth emerging brands that will continue to grow and then also provide in some cases great new growth opportunities via acquisition for General Mills. I think the long-term objective I guess is for us to think about 301 as an incubation and innovation capability for General Mills to help drive and shape our future growth portfolio.