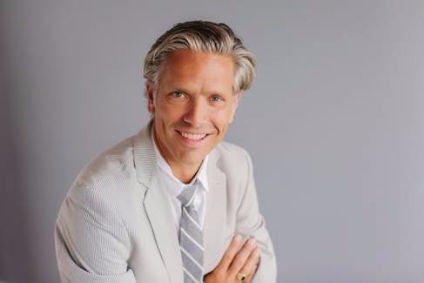 Last year, General Mills announced it was refocusing innovation unit 301. Inc from developing in-house brands to centre on providing capital to emerging food brands and create "breakthrough innovation in the food space". Since then the unit has made two significant investments – in US plant-based snacks firm Rhythm Superfoods, and this month, US cottage cheese maker Good Culture. In a two-part interview with Hannah Abdulla, 301 Inc.'s VP and general manager John Haugen tells us what prompted these investments and more about the direction in which the investment vehicle is headed.
just-food: What prompted the shake-up at 301 Inc.?
John Haugen: For a period of time we were working on scanning the market for key trends and potential new opportunities for General Mills. We had a team dedicated to building those businesses from the ground up. We did that for probably two years. We learned a lot. First of all, it takes time to authentically build these businesses and brands. The second thing is that we realised a lot of – if not all – the best ideas, are already in the marketplace being built by entrepreneurs. We found it difficult to replicate the energy, passion and the vision that entrepreneurs have when they conceive these new business ideas. We also learned while their skillsets are very difficult for us to replicate, that we had capabilities, resources and skills that were extremely valuable to them but also difficult for them to replicate in their companies. That really led to the pivot of 301 Inc., where we could come alongside them as an investment partner with investment capital but also combining with the resources and capabilities of General Mills, so we could more effectively and efficiently help them to scale their vision.
j-f: What is the strategy behind deciding which sort of brands you invest in?
Haugen: First of all, we have some broad spaces of interest. Within that I would say the characteristics of any company that we look at is always going to start with a remarkable product because at the end of the day the stuff in the package really has to be sticky with consumers. We're looking for strong and promising emerging brands that we think can grow. Then I would say also we're also investing in people in that we're looking for companies that have strong leadership and management that we believe has shared values between their company and General Mills.
j-f: Do you look for products and brands that have synergies with General Mills' own portfolio of products?
Haugen: I would say that certainly is a factor for consideration. If we want to be an indispensable partner we clearly need to have capabilities and resources that are going to be related to areas of interest for those partners. We probably aren't going to invest in household cleaning products because we don't have a lot of capabilities that could probably help them. It does help us focus on areas where we think we really can drive value.
j-f: Does any of the insight you get from in which General Mills invests drive the product development for the company's own products?
Haugen: I guess I think everything helps. The primary purpose of 301 Inc. is to identify emerging categories and brands, and for us to make direct capital investments in those brands and then provide the resources and capabilities to help them grow. I'm sure there are some additional tertiary benefits of understanding what's trending in early stage marketplace. But what we're doing goes well beyond that. I look at this as really a strategic play that forms the basis for how we think about longer-term innovation. But it's really about incubating and building these brands via the partnerships that we have. In some cases, we certainly expect and hope that those brands will continue to grow, and flourish and ultimately one day be part of the General Mills portfolio.
j-f: How do you decide how long to invest in a particular company for?
Haugen: I would say ultimately that will be driven by a variety of factors ranging from the current state of development of that particular company, what the product category is and potentially other competitive dynamics. If you get involved with a company at a very early financing round when the company is still really barely through proof of concept, that suggests something different than if you come in when they're in a much faster growth stage. Ultimately, our objective is the same. It really is to help accelerate growth for those companies. Then I think at the appropriate point in time we know that we'll come to a decision point in terms of what the potential future outcome of that investment will be.
j-f: How much involvement does General Mills have once it has invested in the brands?
Haugen: The first thing I would really stress is it's their business. We understand that the capabilities and assistance that we're bringing them is really to help them build their business. It's really not us coming in, and imposing our will or vision on what their business is. What we're trying to do is bring those resources to them to help them achieve their vision more effectively and more efficiently. We really look to be an active investor. We want to be very high engagement. I think the reason why you would want to partner with 301 Inc. and General Mills is because of the resources and the assistance that we can help provide.
j-f: Conversely, how much independence do you personally have on deciding which companies General Mills invest in? Does the final decision still lie with the board?
Haugen: Without getting into a lot of details we have senior level alignment with what we're looking to achieve here. It is a process that is led by 301 Inc. Once those relationships are in place it continues to be managed by 301 Inc. but frankly, you also need to make sure that you've got the right support at the senior level.
In part-two of just the answer with John Haugen, we learn more about how the 301 Inc. operation benefits the wider General Mills business and discuss the company's recent investments in Rhythm Superfoods and Good Culture.