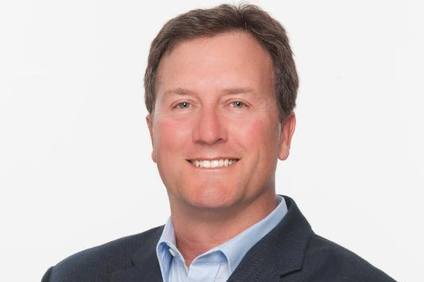 Canada-based dairy-free business Daiya Foods this summer appointed a new CEO. Director Terry Tierney – former chief marketing officer of Frontier Natural Brands and founder of Rocky Mountain Natural Foods – replaced Greg Blake, who set up Daiya in 2008. Dean Best spoke to Tierney to discuss the company's plans for further growth in a buoyant – but competitive – free-from sector in North America.
just-food: Your appointment was put forward as a way to propel Daiya to the next level of growth. What is that level and why did it need a change of CEO to achieve it?
Tierney: It goes back to late 2010 when I joined the board and was a part of the growth curve that Daiya was on. As we watched the business grow, the challenges inside the company in handling that kind of growth began to eclipse the skill set and experience that Greg Blake had as the founder CEO. He was the first to raise his hand and say: 'I have to be honest with the board. I've never been in the packaged goods industry, I know very little about food.' He had done a remarkable job of forming that company with his partner and getting it up and off the ground and becoming a leading dairy-free cheese co. in North America.
just-food: What kind of growth has the company seen since it was set up in 2008?
Tierney: Over the last five years, we've had a compound annual growth rate of 140%. [Annual sales] are going to be approaching US$50m in 2014.
just-food: What were the challenges Greg was grappling with?
Tierney: Rapid expansion, extending the brand and, as we started to deal with more sophisticated customers and their demands, those were the kind of experiences and background and skill that Greg recognised he didn't really have to lead the company. He said his role would be better suited more in the founder's role and working on the operations side of the company, the board then asked me to step in.
just-food: What skills do you have to push Daiya forward?
Tierney: I've been in the consumer packaged goods industry for 30 years and started my career at Kraft. From there, I worked my way over to the natural and organic, healthy-living platform 25 years ago, so I've been building brands and leading companies as the CEO for the past 20 years. I've had an extraordinary lucky streak. That's probably my best quality.
just-food: What is it about Daiya that excites you?
Tierney: It's the macro, global trend that more people are choosing plant-based diets as a legitimate and more cost effective substitute for their protein. Daiya is uniquely positioned to deliver great-tasting foods – and here's a phrase we use within the company – food-first, flavour-forward products that happen to be dairy free, gluten free and soy free.
just-food: How would describe 'food first, flavour forward'?
Tierney: Every product we bring to the marketplace has to be as good on a functional basis to the gold standard in the category. Our cheese has to melt, stretch, taste and have mouthfeel like real cheddar cheese. Our frozen pizza has to be every bit as good as the category leaders. And then we talk about the added benefits of being what we call DFGFSF – dairy free, gluten free and soy free.
just-food: Daiya sells into the retail channel, the foodservice sector and is an ingredient supplier. What's the revenue split across those three streams?
Tierney: Two-thirds of our business is retail and one-third of our business is split between foods and ingredients. Three quarters is in the US and one quarter in Canada. Retail has [grown faster]. We spend most of our time and resources on pushing, developing and strengthening the retail side of the business because ultimately it has to do with the brand. When you go down the foodservice and ingredients path, you don't have the same opportunities to build your brand as you do in retail.
just-food: What is the interest from more mainstream supermarkets?
Tierney: On the natural side, Whole Foods is our largest customer, which is not unusual given where the brand started. We have made strong inroads with Safeway and Kroger. It's definitely crossed over to the mainstream.
just-food: What is your product strategy?
Tierney: One thing that's safe to say is Daiya is not a dairy-free cheese brand. Daiya is a dairy-free brand. The technology that we have to create those products is extendable across the dairy category. At Expo West, we'll have three new category entries within dairy. I can't hint at it now. It's currently not in the portfolio. They are all multi-billion categories. They are all going to be in spaces we would characterise as the DFGFSF space.
just-food: How would you characterise your current competitive set and how does that change when you consider the upcoming launches?
Tierney: The competitive set is filled with small, nimble very creative firms and large, 100-plus-year-old multinational CPG companies. There is no margin for error when we bring a product to the marketplace. They range from the small local competitors who make great handmade pizzas to Kraft Foods Group and Sargento.
just-food: Is there a fear Daiya is a mid-tier size of brand that could not act with as much agility as smaller competitors but may not also have the marketing resources of some of the larger companies?
Tierney: It's one of those things we spend a lot of time focusing on. We don't have the resources to spend our way of trouble and buy success. We also have to be very nimble and agile and be extremely innovative. Not a week goes by that the leadership doesn't talk about balancing the tensions between those two realms.
just-food: How do you compete?
Tierney: It comes down to the fewest, biggest steps and making sure you are introducing products that meet untapped consumer needs. That you are partnering with the retailers to really understand what they would like to see in those categories. The third is that we invest a considerable amount in research – both qualitative and quantitative.
just-food: How concerned are you by the prospect the conventional packaged food giants in North America wake up more to the potential of free-from?
Tierney: There's no more exciting time to be in the food industry than now. There's a lot of dynamic change taking place. The big CPG companies have already woken up. They are waking to the reality that what they have built over the last 50 years or more is not well positioned to where the consumer trends are going. They have such scale and magnitude that it's very difficult to turn the bow of their ship around. They've come to the realisation it's difficult to eke out innovation from within. Most of the innovation that comes from within has high cannibalisation rates against their current portfolio because those are their safe bets. Therefore it goes to the issue of M&A. I think that in order for them to ratchet up their momentum, they are going to have to go out and do an M&A strategy.
just-food: Has there been takeover interest in Daiya?
Tierney: We keep our head down. We're focused on the consumer and our retailers. Although there has been lots of interest in the M&A world, we feel like there's too much opportunity on the table to build the brand.
just-food: Does Daiya want to move to that next level of growth and then command a higher value for its business?
Tierney: It's a function of the mission and vision we have. Strategically selling the business at this time is not the highest priority. Building out the brand and bringing more products to the marketplace is really what our focus is all about.
just-food: Do you have ambitions outside North America?
Tierney: Yes, the demand has been extraordinary from within the EU, Asia, the South Pacific and that will be a strategy we put resources behind in the coming year. We've been conducting a few tests. Right now, you'd be able to find Daiya on store shelves in Australia and a few select countries in the EU. They've been successful tests and that's what informs our strategy for 2015, which is likely expansion.
just-food: Looking into your crystal ball at the category to the end of the decade, where would you forecast Daiya's turnover and market footprint?
Tierney: It requires a hefty amount of speculation.
just-food: Where would you like the company to be?
Tierney: I would like it to lead the way towards a healthy-living, free-from platform where consumers can expect a food-first, flavour-forward proposition. One of the things we see happening in the consumer set is the consumer will look for convergence of the singular note benefits of dairy free, gluten free and soy free. Right now, the consumer buys brands that deliver each one of those benefits. That's complicated. It's a little like the days when we had a beeper, a cell phone and a PDA on our hip. The convergence is going to be wanting a brand that delivers all of that.