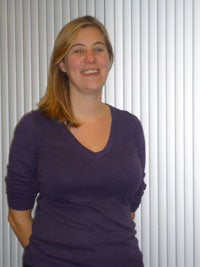 The downturn has provided some fertile trading conditions for private-label manufacturers – even in a mature own-label market like the UK. CP Foods, a division of Thai conglomerate Charoen Pokphand Group, produces chicken, prawns and duck for UK retailers and Petah Marian spoke to CP Foods' general commercial director Helen Mepham about trends in private label and the challenges the company faces.
just-food: Have you seen increased demand from retailers during the downturn?
Mepham: It's hard to say because we don't really do branded products, so we have nothing to compare it with, but we've seen huge growth over the last five years. This year, in turnover terms, has been the biggest growth for our business, with around 25% growth. However, that's not on like-for-like products. It's because we've been more successful at winning more business. Comparing products we sold last year to this year, it would be up, but not that much.
just-food: What trends have you seen around premium own labels? UK retailers seem to putting a greater emphasis on these lines.
Mepham: We don't do an immense amount of premium products. I think last Christmas was the biggest surprise for us. We did a party food range for Tesco and we and they were very nervous about it because we were in the real teeth of the recession. We had cut back a lot on our orders. However, we literally ran out of the party food range. We didn't have enough of the products. So this year, we're obviously looking to do that again.
just-food: Can you tell me a little bit about the retailers you work with and the relationship you have with them?
Mepham: Tesco, Sainsbury's and Morrisons are the key ones we work with out of this factory. We have to have a real partnership relationship with them, I think it's the only way to achieve anything with them. Particularly with the issues that we have with our lead times, we have to be even more keyed into what they want, and when they want it and get the decisions out of them perhaps earlier than our UK competitors would need to. So perhaps we have to be even more on the ball with our forecasting, which has to be that much better, so you really have to have a really close relationship, because the potential for getting it wrong is quite high.
just-food: Have there been any times when you perhaps have gotten it wrong? How do you manage that?
Mepham: I think it's key for both of you to buy into the plan together, or for the retailer to buy into the plan for you. Say for instance you're going to do a promotion with 120,000 packs and then you say we'll have a contingency of maybe 140,000 and it does 200,000. If you've made the plan together, there is an understanding that it is a joint decision. Where I think that the problems perhaps occur more is where you haven't communicated with them, and you haven't been upfront and honest with them in terms of the volume that you've got and any worries you may have. And once you run out, it can take up to 16 weeks to get back in stock. It can be quite painful.
Helen Mepham, CP Foods' general commercial director
just-food: Can you describe how your business works in terms of the Thai and UK operations?
Mepham: Our Thailand factories tend to do the manufacturing, and their responsibility ends at the point where it ships from the port into Felixstowe. We then take the product, clear it, and sometimes we'll take the box that they send it in and send it straight to the customer but other times we'll add bits and bobs to it like fresh vegetables or fresh sauces.
just-food: What are the advantages and disadvantages to having your products produced in Thailand?
Mepham: Quality is the clear advantage, in terms of hand-skills and the consistency of product you get out of Thailand. You would struggle to get that out of a UK manufacturing facility. And also price as well. Anything that requires a lot of labour, for instance rolling a spring roll very neatly and very uniformly, you'd be much better off getting that from Thailand than you would from the UK.
I suppose the disadvantage is the time that it takes to get from order to delivery. If you have a promotion that does really well, you just can't react. You'll have contingency, but if you blow through your contingency, you cannot get any more stock for eight weeks.
It takes eight weeks from making it in the factory to shipping it over. However, our the lead times that we tend to quote are probably closer to sixteen weeks. If its a more complicated product, or if it's got a specialist ingredient, it can take even longer.
just-food: What is the biggest challenge you face as a company?
Mepham: The biggest issue we face at the moment is the exchange rate. The weakness of the pound against the Thai baht, we buy all of our products in pounds [sterling] from Thailand but obviously as the baht is getting stronger things are becoming more expensive. I think that the currency shift over the last twelve months has been about 14%, so everything has become 14% more expensive.
Just-food: What do you think will be the key trends in the private-label duck and prawn channels?
Mepham: I think prawns are becoming much more mainstream, so people are thinking about them much more in terms of a meal occasion. We do a lot of added-value prawns, like prawns that might be battered or have a dip. We've seen really big growth in that area, especially at Christmas when people want something a little bit more special. Things like raw prawns are becoming a lot more popular. Previously people bought cooked prawns because they were pink and that's what people were used to but now consumers are getting used to cooking the prawns themselves and seeing how easy that is to do.
Duck is a funny one. It is crispy aromatic duck, pretty much, and duck spring rolls. We've tried various other options in terms of what we can do with duck, but it almost always comes back to those two. But having said that, we are seeing huge growth on crispy aromatic duck. Consumers just can't get enough of it in whatever format we sell it in and a lot more are doing it in more of a ready-meal pack, so you don't have to buy a big duck, you can buy it as a pack.