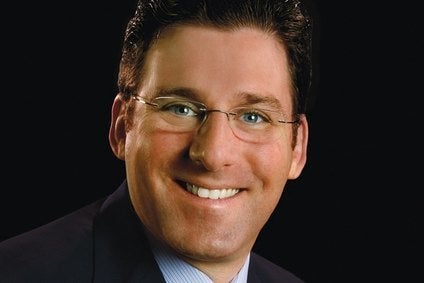 Since December last year, US investment firm BBX Capital has – quite literally – been like a kid a in candy store. Via wholly-owned subsidiary BBX Sweet Holdings, it has made six acquisitions in the US confectionery sector, which include Helen Grace Chocolates, Anastasia Confections and – the latest purchase – Toffee Box. Hannah Abdulla catches up with company president Jarett Levan to find out what BBX's game is.
j-f: How did BBX Sweet Holdings come about?
Levan: BBX Capital is a publicly-traded company on the New York Stock Exchange. BBX Sweet Holdings is a wholly owned subsidiary of BBX Capital, which we formed when we acquired Hoffman's Chocolates in December 2013. BBX Sweet Holdings is now the hold company for the six acquisitions we've made – and will continue to make as we are looking for additional acquisitions in the candy and confectionery space.
j-f: So how does it work? Does BBX Sweet Holdings just invest and leave the owners to do the rest? Or does it have an active involvement?
JL: It's a bit of both – it's a hybrid. BBX Sweet Holdings has a level of management that is working with each of the companies, to not only grow their platform but also to integrate them into BBX Sweet Holdings. While the brands, ultimately, will operate independently, the companies will be integrated; that is the integration of distribution channels, purchasing opportunities, and product development – so there are real synergies between the brands.
j-f: Until that platform was launched, BBX Capital's investments and acquisitions were mainly in real estate, financial services and so on. Why the sudden interest in food, and more importantly, why confectionery?
JL: Well actually BBX Capital – which is a 40 year old company – has been involved in lots of different services. We are involved in hospitality – a major investor in Benihana, the Japanese restaurant, and we've also owned a pizza company. BBX Sweet Holdings and these acquisitions are really a natural extension of BBX Capital's investment discipline of investing in what we like to call "legendary brands".
Also, candy confections is a very large market with lots of opportunity for acquisition as there are lots of small middle-market companies available to acquire. But most importantly it's a very easy product to sell. Everyone loves to give or to get candy, especially chocolate. Coming from the banking industry which rises and falls with the economy, we believe the candy confections industry is more recession-resistant.
j-f: What's the strategy behind establishing BBX Sweet Holdings as a key player in the confectionery sector? Why are you going for "middle-market" firms?
JL: Our criteria is generally investing in businesses with US$5m to US$75m turnovers – that's our sweet spot. We don't traditionally invest in start ups. We like to invest in established brands. Middle-market is a good range for us in terms of keeping management engaged and investing in a company that is the right size but ready for growth.
j-f: And how have the acquisitions so far enhanced your new position in the sector?
JL: Each one has done something different. One important thing is that there's not a lot of overlap in distribution between the companies – they are not competing with each other. Secondly, we bring together experienced people who have been in the industry a long time – longer than we have – so we get the benefit of that experience immediately joining our team. We like to say 1+1=3 and by putting the team together we get years of experience in the candy and confections industry.
j-f: You've picked an interesting time to launch BBX Sweet Holdings; the sector is presently taking a bashing from health campaigners. What's your take on this?
JL: Chocolate, especially dark chocolate can be good for you – but should be consumed in moderation. The fact there is a push for healthy eating and living – we agree with that, but we think there is always a place for a sweet treat in your diet.
j-f: Coupled with that you've got issues including flat consumption, rising input costs and price hikes. Does this make you a little nervous when it comes to planning BBX Sweet Holdings' growth?
JL: Certainly price increase is a concern. We believe we are properly protected against it, at least in the short term. Like anything else it is cyclical; we anticipate as prices go up they will also come down. It's just natural supply and demand. And also the ability to take advantage of the purchasing power that we have consolidating all of these companies, works in our favour.
j-f: That said, the likes of Hershey and Mars account for a massive share of the market.
JL: The big guys are always going to be competitors – they are brands that are much bigger than ours. But we compete on product, product quality. [But] while the big guys are always going to be a successful and will always have shelf space, there is shelf space for the little guy [too]. Our customer – the consumer, and buyers for big box retail and other channels – they also like the local confectioner- a unique and different product.
j-f: You've mentioned many of the buys have been of "premium" brands. The premium sector too, is quickly growing – Lindt earlier this year acquired Russell Stover, expanding its share of the US market. How do you plan to compete?
JL: We believe our chocolate and our recipes stack up very nicely against the national and international premium confection companies. Williams & Bennett, for example, it's not just boxed chocolate – we package them in beautiful packaging that make great gifts. With Jer's, it's a premium chocolate with whole tree nuts. There's not a lot of competition in the premium nut and peanut-butter space, so we fill a niche. We're always going to compete with the large players and hundreds of thousands of smaller chocolate companies around the globe. We believe our product not only stands out but each of the brands fills a particular niche.
j-f: What's next for the firm? More acquisitions? Or will BBX Sweet Holdings be taking a bit of a time out?
JL: Right now our focus has been South Florida and Southern Calfornia – those geographies are pretty important to us because of their population [among other things]. They are two of the top five most populated states in the country which see changing trends – baby boomers that want to leave their businesses – this creates opportunities to acquire. They are also both tremendous hubs for international travel and business. But over time we will likely expand out of those two territories further into the US.
We are looking at other opportunities. I don't suspect we will close any more this year – but it really depends on what idea is presented to us and how quickly we choose to react. There are a lot of good chocolate companies, they're not all for sale, but there are a lot of good ones that fit well into our platform.