Infant formula is a growing industry in China but, in recent years, it has not been without its problems. The 2008 melamine scandal, in which contaminated milk powder killed and sickened thousands of babies, rocked the sector – and damaged the reputation of some of the country's largest players. But, despite the promise of tougher regulation, the sector has still seen isolated incidents this year. This week, Dean Best spoke to Shu Kaneko, the CFO of US-listed Emerald Dairy, one of China's largest domestic players, about product safety, consumer confidence and the promise of growth in the country's fledgling, provincial cities.
How well do you really know your competitors?
Access the most comprehensive Company Profiles on the market, powered by GlobalData. Save hours of research. Gain competitive edge.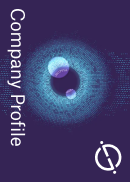 Company Profile – free sample
Thank you!
Your download email will arrive shortly
Not ready to buy yet? Download a free sample
We are confident about the unique quality of our Company Profiles. However, we want you to make the most beneficial decision for your business, so we offer a free sample that you can download by submitting the below form
By GlobalData
just-food: Are Chinese consumers confident now about the safety of infant formula? Has consumer demand recovered to the levels you were seeing before the melamine scandal?
Kaneko: Consumer confidence is back. Consumers generally are paying more attention to brands. Before the scandal, people paid more attention to price. They thought all brands were the same. Now after the scandal, they understand that not all brands are the same. There are brands you can trust.
j-f: How do you reassure consumers of the safety of your infant formula? We are still seeing isolated incidents of contamination even now.
Kaneko: Product safety or quality control is an essential part of our business. If you make a mistake, it is really hard to recover. Look at Synutra. They used to buy a lot of companies. One or two of the subsidiaries gets into problems and the whole brand is damaged. And once the brand is damaged, it is hard to recover. We spend a lot of energy and focus on getting things right to make sure our product safety and quality control is at the same level as the international brands. For the last decade, we have not been involved in the melamine scandal or the fake milk scandal.
j-f: Were consumers more trusting of international brands?

Kaneko: In tier-one, tier-two cities, that's true. But our main focus stays in tier-three, tier-four cities, where there is a very low presence of international brands.
j-f: Why is Emerald Dairy looking at capturing the tier-three and tier-four markets in China?

Kaneko: Tier one, tier two, the big cities – we're talking about Beijing, Shanghai, with a 20m population – are where the most international brands are strong. That market is very crowded, very competitive. We do not want to compete against the international brands. We put our focus on tier three, tier four because, in China, according to the National Bureau of Statistics, there are 16m newborn babies every year. Less than a quarter of those are born in tier-one, tier-two cities. We focus our efforts in tier three, tier four because we have bigger markets, bigger populations. If we can get every baby in that market to drink milk powder, than the sales in tier three, tier four will be three times as much as tier one, tier two.
j-f: Will this strategy need further investment in production capacity?
Kaneko: We have one facility [north-west of Harbin] that we are running at 105% of its designed capacity. It generates US$45m in sales and 9,000 tonnes of capacity. We have a second facility where we are installing the first production line. It will generate $50m of revenue. The new line has 10,000 tonnes of capacity [and should generate] $50m of revenue. That new line is scheduled to be up and running around the end of June.
We will then give it three months to see how fast our utilisation goes up. If we reach the threshold of 60-70% of capacity, we will start planning the second production line, which will take six-eight months to build. That will also have 10,000 tonnes of capacity and generate $50m of revenue and will be ready some time around June 2011.
j-f: All this takes time, do you have plans for acquisitions?
Kaneko: If we build our own plant, everything is in our control. Product safety and quality control are essential to the business. When we are trying to buy somebody else, we need to make sure that somebody is also doing a good job in terms of product safety and quality control, as well as them making money. If the market opportunity exists, we do want to acquire other companies. We are listed in the US, we have access to the capital market. But we cannot plan that. We need to find a target and at the other end the target has to agree.
j-f: So the plan at the moment is to expand organically?
Kaneko: At the moment, we expand organically. If the market opportunity exists for an acquisition, we will do that as well. But we cannot plan that. It depends on other people.
j-f: It's still a fragmented market, isn't it.
Kaneko: It's still very a fragmented market place. We have over 50 dairy companies in China.
j-f: Perhaps as the market becomes more mature, there will be room for consolidation?
Kaneko: In the US, there are only four companies that make infant formula milk powder. China has 50-plus. In the next decade or two, that 50 companies will become ten or a dozen. That's for sure. The companies will either get bought up by big companies like us or they will go out of business a government regulations get tighter and tighter. If a company does not have the required capital investment to upgrade their facilities, there are going to be two results – they will go out of business or bought by somebody else. If you think about the new facility we are building, the investment is $35-38m. That's a lot of money that other companies cannot afford.
j-f: Have any of the multinationals expressed an interest in Emerald Dairy?
Kaneko: No, we have not heard of that. All the international brands are the Mercedes and BMWs. They are at the high end. I'm not too sure they would want to buy a Chinese brand. That's like Mercedes buying a Chrysler. We are not competing against the international brands. Normally people want to buy their competitors so they have less competition. We are not actually in direct competition with the international brands. I'm not sure we are a good target for them.
j-f: Who are the largest local infant formula makers in China?
Kaneko: The top one and two are Synutra and American Dairy. They are five or six times bigger than us in terms of sales. If we double or triple our revenue, the difference between us and American Dairy will shrink. Synutra and American Dairy already have a big base, while Synutra got into some problems with contaminated milk powder and melamine and will need time to recover. Both companies will not be able to double or triple their revenue like us in a short time. That should give us an opportunity to catch up. As we catch up, they will not have the merit of economies of scale. Then we can compete on marketing and brand quality.
j-f: What will drive the continued growth of infant formula in China?
Kaneko: The main driver will be affordability. The tier-one, tier-two cities have a quarter of the newborn babies but can account for 50% of the market just because more people can afford infant-formula milk powder. China has been growing 8-9% a year for the past decade or two, and as the GDP grows, the household income will grow together with that, so the affordability of households to buy infant-formula milk powder will grow. What we'll see in the next decade or two is all the households in the local cities, they will catch up. More and more households will be able to afford infant milk powder.