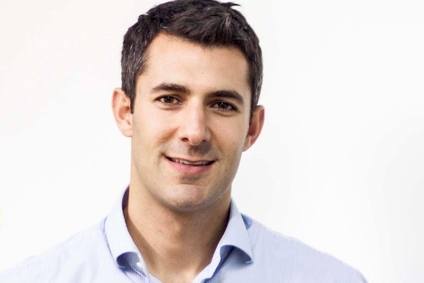 Up & Go is the Sanitarium-owned breakfast drink brand that has revolutionised the breakfast category in Australia. Earlier this week, it hit UK shelves after Life Health Foods UK, a joint venture between Sanitarium and Australian investment vehicle The Wingate Group, introduced it to the market. The company hopes the move will help breathe fresh life into a struggling sector. In our latest just the answer Q&A interview, Katy Askew spoke to James McMaster, Up & Go UK CEO, to hear more about his hopes for the brand.
just-food: What prompted the move to launch Up & Go in the UK?
McMaster: The Up & Go brand in Australia has been around for 15 years and has continued to grow each and every year. It is the number one breakfast brand in the whole country. Not just breakfast drinks but in the category as a whole. It is bigger than the biggest cereal brands – it is just huge.
What has been worked on from an Up & Go point of view is looking at markets around the world where it would perform well. The Up & Go makers [Sanitarium] have been looking at the UK and think it is a brilliant opportunity where there are enough similarities for it to be a success.
Looking at the UK market in particular, we know that sit-down breakfasts are on the decline. We have a very frenetic nature of life in the UK. We think that introducing a versatile product means it is a brilliant solution for a time-poor nation.
just-food: Has a UK base of operations been established?
McMaster: We set up a UK office. We are based in Shepherd's Bush. As a company we are Life Health Foods UK. Our first brand is Up & Go. We are manufacturing Up & Go in the UK with British milk. From a responsiveness to the retail supply chain I think production in the UK is obviously a big help. It is reducing the carbon footprint. And it is obviously bringing all the costs down.
just-food: Who is your core target audience?
McMaster: It has broad appeal, especially with families or mums and dads trying to get their kids out the door in the mornings. Teenagers will, we believe, love the product. University students… and then commuters, all the way to people who are just having a busy day. We do have a wide audience but we expect the teens, the twenty somethings and the commuters to be particularly strong.
just-food: Obviously, convenience is key. What other product attributes do Up & Go breakfast drinks have?
McMaster: Something we can uniquely offer is the combination of convenience, strong nutrition and taste. Each carton of Up & Go is high in fibre, high in protein, low in fat and its high in calcium and other nutrients and minerals. That is a very unique proposition and it is something where, when people are skipping breakfast – which we know 60% of Britons are currently skipping breakfast – something that is convenient, quick, nutritious and tastes good is a perfect match.
just-food: On nutrition, sugar has become something of a hot potato. What is the product's sugar content?
McMaster: We have made sure we have a product we are proud of in terms of a strong nutritional set up. We've got high protein, high fibre, low fat and on the sugar levels we are around seven grams per 100 grams. So it's a strong nutritious product in that sense.
just-food: UK breakfast cereal sales have been in structural decline for some time now and, unlike when Up & Go was launched in Australia, there are other breakfast drinks already on the market. They haven't taken off the way Up & Go has in Australia. Why do you think that might be? What can you do that is different, that can really drive growth of the brand?
McMaster: The breakfast drink market in the UK is small right now and that is something we expect to change a lot in the coming years. It is a new thing for consumers to understand. I think one thing we are going to focus heavily on is being a brand that connects. It is obviously a huge category with a lot of people trying to do breakfast products. We think that the aspirational brand that we are going to create is something that will really resonate with people. Our brand is going to stand for being active, adventurous, individual. We are going to be fun, positive, straight talking and rather Australian, with a cheeky unconventional approach to life. Building that aspirational lifestyle brand, as has been done in Australia, is something we think people will be really passionate about.
just-food: Will online communications be one of the key ways you achieve this?
McMaster: Yes. For newer brands entering the UK market digital is a focus area and we are just the same. I think perhaps more so given our expected consumer base. We are going to have a lot of fun and be a brand people are going to relate to, and enjoy, and engage with online as well as offline. That is something that is going to be quite cool for us to have fun with.
just-food: What other marketing or communication tools are you using?
McMaster: We have a through-the-line marketing plan. Digital is obviously a key one. We aren't yet ready to talk about other aspects of it.
just-food: How quickly do you expect to build UK volumes?
McMaster: It took a while in Australia to get going. I think a key thing is to build momentum for a brand. We have got key supporters on the grocery side of things and then on the convenience channel [that is] something we are going to be building as well. I think it depends how quickly people realise the opportunity. We are at an amazing crossroads in the category, where cereals are down about 5% per year. On-the-go breakfast is clearly something that is perfect for a time poor nation, which the UK is. At the moment there are breakfast biscuits and porridge pots, which are incredibly successful. We think that Up & Go uniquely offers that combination of strong nutrition, convenience and taste and therefore it will start to take off.
just-food: Do you expect to take sales from the continued deterioration in cereal or do you think you can take share from the other, faster growing, on-the-go options?
McMaster: I believe we will be quite incremental to the category. I think we are going to be a great story for retailers and consumers alike. Obviously there are times where people will want to spend more time having breakfast, whether that is on home or out of home. But I think the trend is – like the trend for many things in life – people are spending less time, want things to be faster and more convenient. That is where we are going to provide that solution for consumers.
just-food: Is right now quite a difficult time to launch into UK retail? You've got quite a few retailers – certainly Tesco significantly – talking about reducing SKUs and focusing on high volume lines. And here you are trying to build consumer awareness of a new brand. Does that make it more challenging?
McMaster: The retail environment is particularly tough in the UK right now. I think that is when innovation is most needed. So we expect to redefine and revolutionise the breakfast category, which can only be a good thing for retailers – but also for consumers.
just-food: Has it been difficult to secure shelf space?
McMaster: We have been backed well by the retailers. They know this is a big opportunity. They are excited by the launch. We have a proven track record of being the number one breakfast brand in Australia and bringing innovation to the category in Australia. The retailers are all really excited about us doing the same thing in the UK.
just-food: Downward price pressure is another issue in UK retail right now. Is that something you have had to grapple with?
McMaster: We are going to be selling a 250ml pack for GBP1.39, which, for a nutritious breakfast on-the-go, we believe represents good value.
just-food: Will you be selling only single serve options? Do you expect to expand to multipacks?
McMaster: To begin with we are going to start off with chocolate, strawberry and vanilla as single packs, which is 250ml.
If you look at our success in Australia the growth of the brand and its prominence has allowed it to be sold in big multipacks. The highest selling products in Australia are actually eight packs and 16 packs, which is massive if you think about it. We even have a 24 pack in Australia. It is definitely the plan over time to evolve towards larger multipacks as our brand gains traction with consumers.
just-food: Obviously, it is extremely early days in the UK. But do you see this potentially acting as a platform to expand Up & Go in other international markets, perhaps in continental Europe?
McMaster: Today is our first day in store, so front-of-mind right now is to make the UK a big success. Obviously we have a brand that has been successful in Australia and is launching in the UK. In our long-term plans, taking it into more countries is something we would be on the look-out to do.