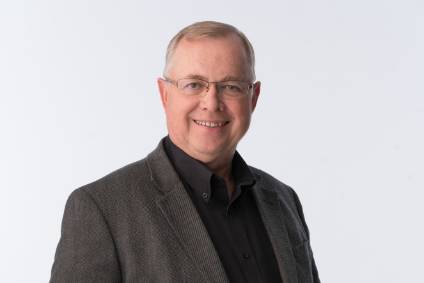 Industry 4.0 is of growing interest among food manufacturers eyeing efficiency gains in production and the supply chain. However, with the movement centred on automation, there are concerns about employment in manufacturing. Dean Best spoke to Keith Barr, the CEO of Leading2Lean, a US company selling software for use in production and a business that claims to have a differentiated approach to Industry 4.0 that puts humans front and centre.
just-food: Why was Leading2Lean set up?
Keith Barr: Our objective is to help drive continuous improvement and create a continuous improvement culture in companies and we're doing that through a real-time collaboration and problem-solving methodology that we provide as a cloud solution.
The company started in 2010 and was born from one of my business partners working with Toyota for four years and living with the Toyota production system in his plant. What he tried to do was exactly what Toyota does in its factories in Japan and it didn't work as well. What he discovered was we're more an individualistic society and there has to be some form of personal connection and personal accountability in order to drive the right behaviour.
He took on the principles from the Toyota production system as far as recognising the value of people and the ability of people to solve problems and innovate. We took inspiration from gaming technology to influence people on a personal basis in tasks. It's a little bit unusual and we're working with a lot of different companies and getting a lot of success with it. But it's really driving the engagement of the workforce on the plant floor.
It starts with personal accountabilities through transparency. We're capturing things that normally management doesn't see. There's sort of a hidden plant that exists. Most management knows it exists, they just don't know what the workforce is having to do to ensure production continues and to handle problems. Our system provides visibility to that. We're capturing their movement and the activities that they're using to solve those issues immediately. They come back around and do focused problem solving and present the ability to solve problems in their immediate work area, which becomes a very personal thing to them.
"There are opportunities to really drive a very different level of profitability"
On the shop [plant] floor, for an operator that means having a clear understanding of what the right work standards are when they're building a specific product. For the maintenance technician, it might be knowing the history of the machine, what spares are available and what are the procedures used to align that particular machine. We go to a great length to make sure we have all that information at their fingertips so that they're the ones who are empowered to both understand the right standard and apply that from a quality and variance perspective.
The systems on the shop floor are typically built for corporate information gathering and not necessarily to support or serve the people that work the plant floor. We see those people as the critical element in making sure the right processes are done, solving the problems that impact production and providing the innovation that needs to occur to really be competitive globally for these companies.
We have a wide cross-section of customers: a lot in automotive but a lot in food, pharma, oil and gas. In every case, our customers' sites have realised significant improvements.
just-food: How do you work with food manufacturers?
Keith Barr: Food companies have the same problems that a lot of other discrete manufacturers or batch manufacturers have. The difference is they have some unique things. The necessity of preserving shelf life during the manufacturing process means that they're going to have spoilage if the product isn't moved through the process fast enough. If they have a machine break down, their scrap or spoilage is a much greater number because they're having to restart the machine and so that product that was in the process of being built now it has to be thrown away. That can be very expensive.
Our system provides visibility and control but in a way that empowers the workforce on the plant floor to own that, know that they're meeting that and capture and action any kind of abnormality during that process as well, so they're able to show why they may not be hitting their production numbers.
Most systems are focused on the process. When they only build 80% of what they're supposed to build, they don't know why they didn't … there's another 20%. Our system tells them that. It tells them why they missed their number, specifically what were the impacts and what were the causes and how long that took. We gather that abnormality information to align them around focused problem-solving so that they can focus on the big hitters.
For the workforce, it's very self-serving. They've got a system now that can help them solve problems, making those things visible to management, which most of the time doesn't really know what goes on on a plant floor. People do whatever they can do to make sure they meet a number and they'll try to address any kind of breakdowns or abnormalities that are occurring themselves. Management never sees that. Our system allows them to memorialise that, it gives them some problem-solving methods and visibility to the influences that might have caused that problem while they're in the task. They feel very empowered to be able to solve those issues quickly but they also have a voice to management about a problem they may have to be dealing with every day and about how much it's impacting and costing the business.
just-food: How does your solution lean on gaming technology?
Keith Barr: Gamers have learned very quickly and understand human behavior, which is really the core to a concept called gamification. There are two elements around gamification we employ within our cloud solution.
There are white-hat incentives around the value of being recognised and the motivation towards our own self-actualisation. It comes back to that problem-solving in their own individual work area and the feeling of empowerment. You're giving me all the information I need in order to decide something for myself. Management sees and co-workers see that that individual is the one solving these issues. Those things motivate them to see value in what they're doing beyond the task. That's a very powerful enabler because people want to contribute value, they want to know their life has meaning and then they're coming to work to do something more than be a cog in the wheel.
The black-hat incentives we use are transparency, accountability and peer influence. Everything that people do on the floor using our system is very visible. Transparency surfaces visibility. Our behaviour is very different when we're observed. There's a core element around that transparency that we leverage to make sure that people are where they say they need to be. Then we do very direct accountability. We don't create a queue with work, we assign things very specifically to people. It's very direct, it's by name accountability to a person.
just-food: What benefits do you believe you can bring to the food industry?
"Manufacturing 4.0 includes the human element because that's where cultural transformations occur"
Keith Barr: The industry is focused very much on digitisation because the manufacturing plant itself as an element in their overall supply chain. They want visibility and transparency to understand and measures to understand how they're performing. The digitisation really aligns well with Industry 4.0 and what we call Manufacturing 4.0 – which is including the human element because that's where the cultural transformations occur.
When we've positioned this with senior leaders, we talk about a digital production system that really drives the smart factory, that gives you the ability to really have a smart factory that has the transparency and visibility to be part of your digital supply chain. In the process of delivering that is also going to bring that cultural transformation on the plant floor, that empowerment or engagement of the employees.
just-food: Industry 4.0, and issues around automation and data exchange, is an area more food manufacturers are investigating. Are you proposing manufacturers look beyond Industry 4.0 to this concept of Manufacturing 4.0?
Keith Barr: Very much so. To us, the human mind is the most powerful computer on the plant floor. It's going to be at least 20, 30, 50 years before machines truly are able to replace humans in the way we think. We have robots that can do the physical steps in the manufacturing process. We are mimicking movement – but to think is required when we want to change those things.
We find two elements are critical. Equipment breaks down – and especially the more computerised and more sophisticated it is the more opportunity there is for breakdowns. We're always going to have to have people to respond to fix the machine to a certain degree. The other element is change. Machines can't change themselves. They can't improve themselves. The other buzzword you hear is artificial intelligence. Today AI is primarily focused on leveraging all of these mounds and mounds of data to try to glean some intelligence from it. But what if that data doesn't reflect the truth? Then what assumptions are being made from AI?
The problem is people they look at all the data they collect and they have no way of figuring out how to put it in front of a technician or putting it in an actionable form. And that's what we do from the beginning. AI is coming, we'll see more development and more advances there, but it's got to be based on data that we have some confidence in that represents the real world. The industrial Internet of Things, as it relates to manufacturing, is also an opportunity to get visibility to things that we never saw before – but it isn't a matter of just putting the sensors out there to collect the data. Data for the sake of data doesn't do anything. We have to have a method of digesting them that's going to create value or be actionable.
just-food: Which still involves humans, right? A quick conclusion people can draw from Industry 4.0 is it will support or help accelerate the rise of automation and therefore could lead to people losing their jobs. Are you saying Manufacturing 4.0 has humans front and cntre and a critical part of the process?
Keith Barr: Very much so. The type of work humans perform is different than it was before automation. Before automation we might have people assembling a component. Now we have automation assembling the component, now the job is to maintain that equipment so we can assemble that component or drive improvements in that equipment or improve the process and the engineering around that product. The level of skill is going up significantly in these manufacturing centres and as a result of that. We need people who have software skills, more creative problem-solving skills and more analytical capabilities than we did when we were asking them just to assemble products.
just-food: As part of the suite of benefits you offer, do you suggest your solutions can help manufacturers the number of staff they employ?
Keith Barr: Usually, we'll talk about efficiency and cost reductions because we do deliver that. All of our customers enjoy a lower cost of product, reduced fixed costs, they'll reduce labour minutes per unit on the operations side. We do talk about those reductions as a set of numbers for efficiency and we have a great track record in that regard, where a customer that's been deployed for a year or two, we'll goal and achieve about 7-10% in every metric every year.
That compounds itself over time but they don't always lay off people. They're repurposing those skills in places to drive more innovation, more creativity. Most of them over time probably have reduced headcounts. Over time, I think it does offer the opportunity probably to reduce headcount, but we don't advocate that because you want to drive innovation. To be competitive globally you've got to drive improvement and innovation at a rate that's going to keep you competitive globally.
just-food: With food manufacturers a growing part of your client mix, you must be gaining insight as to why food manufacturers are embracing these ideas more.
Keith Barr: What we've seen is the margin opportunity for an established player are the low-hanging fruit. Normally you feel like margins are the hardest thing to hit. But, for us, that's the low hanging fruit because they've got an established process and volume in a product and so it's about driving efficiencies in the way they build that particular product. I think that's very accurate for the large players.
We've had a lot of interest there. They're under a lot of pressure to compete. In the US market, I think boutique manufacturing has had a huge impact on a lot of the major players because of the drive around health-related food products and in the fact there are a lot of smaller manufacturers out there that are much more agile. From the beginning, they are employing a little bit more sophisticated processes and automation.
"The major food players are looking for agility to manufacturing"
They're definitely putting a lot of pressure on the major food players, who are looking for agility to manufacturing. Lean manufacturing is focused on achieving the concept of what they call single piece flow, which means building multiple products in the same process from one product to the next. We're seeing a lot more personalisation occur – we see it in a lot of other markets today – but we're starting to see more of that occur in more lifestyle food products.
just-food: That could add complexity to their manufacturing processes
Keith Barr: Right. The interesting thing about automation and being able to segment process is you probably can offer that variability even in a high-volume environment. We have high-volume producers on the discrete manufacturing side like Autoliv, which has a plant in Utah that produces 60 million airbags a year and there's a lot of different models. They don't build different lines for all those. They convert on the fly to run different products and build based on who the OEM is and what position it's in. And they'll do it the same line with the same people and literally from one quantity to the next.
just-food: It sounds as though the potential for increased agility could be one of the ways you believe Leading2Lean could support food manufacturers.
Keith Barr: Definitely. I don't like to poke at them necessarily but you think about large companies in general compared to the kind of efficiency, agility and sophistication that is possible today. Most large companies, large manufacturers … appear dysfunctional because they don't communicate well internally, they have very fixed processes that they're difficult to change. Those are all fair game with those companies. There are opportunities to really drive a very different level of profitability and a lot more flexibility and be a lot more competitive.
just-food: Have food manufacturers embraced concepts like Industry 4.0 or Manufacturing 4.0 more slowly than companies in other industries?
Keith Barr: It's early for us [in food]. The experience we've had, with the customers we're in, is they've been pretty established players and have had systems and processes that are ripe for improvements, without a doubt. But I think they're embracing it. We're seeing more every day a lot of emphasis on this. I still think there's a big opportunity for those companies, especially the larger ones.