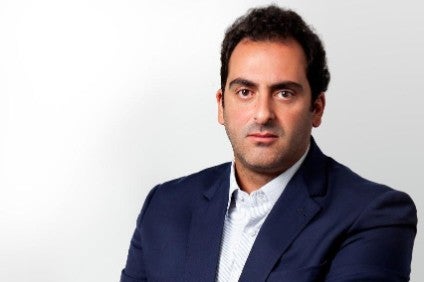 Brazilian meat major Minerva Foods has joined the ranks of food companies launching venture-capital funds to latch onto emerging trends and, at the same time, is embracing the e-commerce channel. Simon Harvey speaks with chief financial officer Edison Ticle.
Minerva Foods, one of the largest meat businesses in South America, could be set to become the latest in the sector to look to grab a slice of the growing interest in plant-based alternatives.
The Brazil-based group is eyeing a firm in the US in which the company could complete its first investment under a newly-launched venture-capital fund.
Minerva has joined the ranks of packaged-food companies that are looking to tap into the latest trends by investing in emerging businesses offering growth potential through the use of in-house venture funds.
One of those trends is meat alternatives, and that is where Minerva could be about to plant its money if negotiations taking place culminate in a deal, Edison Ticle, the company's chief financial officer, tells just-food.
The target company is based in Silicon Valley, Ticle says, although he declines to provide any further details on the business. Minerva is hopeful the transaction can close in the next few weeks.
Announcing the roll out of the venture fund last month, the beef processor said it would invest in "start-ups and tech companies with highly innovative skills, strictly related to Minerva's value chain – alternative proteins, logistics, livestock, agri-tech and food retail – that have a long-term potential to enhance synergies, leverage our capabilities and unlock unique opportunities".
Ticle says the fund is called MF92 – an acronym of the company name and reflective of its founding date in 1992 – and will focus on investment targets internationally. Minerva, headquartered in the city of Barretos, in Brazil's São Paulo state, is putting US$30m into the fund to "invest in not more than ten companies", with an individual allocation of $1-5m, he says.
Nasdaq-listed Minerva is a global company, primarily operating in processed and fresh beef products but also as a cattle supplier, with revenues last year equivalent to US$3.5bn and ten plants in its home market. The company supplies retailers, serves the hospitality sector, including restaurants and schools, and also sells into food manufacturers.
Outside of Brazil, Minerva owns slaughtering, de-boning, processing and distribution facilities in Argentina, Chile, Colombia, Paraguay and Uruguay, which are operated through its subsidiary Athena Foods.
The MF92 venture-capital fund is part of a three-pronged initiative Minerva has just announced, under a new "innovation area", which will also include an e-commerce platform and advanced analytics.
"We believe that the value chain can change a lot in the next 20 years and I think we have to touch bases on all the innovation that we think will come from those tech companies; not only related to the way people feed themselves and consumer proteins but, also the way people buy the products and the way the products are carried out to the people," Ticle says to explain why Minerva launched the fund.
"So it's the logistics part, the production part and also the trade part in the relationship with the final consumer. By taking this initiative we will have the opportunity to be close to people who are in the frontier stages of developing and researching those new trends."
Although Ticle refuses to be drawn on the identity of the company in Silicon Valley in which Minerva could be set to invest, he confirms future investments will include businesses in finished food products and ingredients.
It's perhaps a strange time to be rolling out a venture-capital fund amid the volatility of doing business in a pandemic.
However, Ticle says the fund has been in the making for at least a year but it took time as a Nasdaq-listed company to obtain all the necessary shareholder and board approvals.
And Minerva has so far weathered Covid-19 given the sustained demand for meat. Its second-quarter revenues rose 9% to BRL4.4bn (US$824.6m) and totalled BRL8.6bn year-to-date. And the company turned around its bottom line, posting a net profit of BRL253m for the quarter, compared to a BRL113m loss in the corresponding period.
Nevertheless, the pandemic did turn Minerva's hand with regard to building out its e-commerce platform, which has already launched in Argentina and will be expanded to include Brazil and Paraguay.
During the early days of the crisis, in many markets worldwide, an increasing number of shoppers embraced e-commerce in response to restrictions on movement and amid more reticence about visiting stores. While most of the increase in sales came through grocery retailers' platforms, a number of packaged food majors also responded, by either stepping up their investment in – or launching for the first time – their own direct-to-consumer services.
Either way, the e-commerce channel is widely expected to remain an important conduit to get goods to consumers, with packaged-food executives arguing shoppers will opt for the convenience of clicks more often moving forward. For businesses like Minerva, an e-commerce platform offers the added benefit of providing direct data on purchasing habits that can be used to identify trends and utilised in the development of new products.
"The company's e-commerce-based strategy will strength our digital sales channels and improve Minerva's market intelligence on consumer preferences, enabling additional commercial opportunities," it said when revealing the new "innovation area" in July.
Ticle expands on the theme: "The pandemic is changing people's habits. Here in South America, we see the deepening of the digitisation of all services, not only financial services but all kinds of services and trade habits. So people are using the Internet as a digital channel and I think it is something that will continue even after everything is over."
He says Minerva will run the channel by itself rather than farm it out to an external partner, with the e-commerce launch in Brazil expected by the end of the year, while development has only just started in Paraguay. It will cater to all the company's products, whether it be processed foods or beef cuts but, in Paraguay, the latter category will be the only area served.
"The main objective is to offer a differentiated product to the consumer," Ticle says. "We decided to launch it because it can be a trend for all markets in the world, [hence] the idea to start developing a B2C and also a B2B initiative in those three countries – Argentina, Brazil and Paraguay."
Asked whether Minerva's e-commerce ambitions spread beyond that trio of nations, Ticle says: "Let's make it run properly and then we can discuss expanding to other markets." On the revenue Minerva hopes to generate from the channel, he adds: "It's very hard to estimate because we are just launching in Argentina, which is very small – it's not more than 2% of [Minerva's total] sales".
Ticle uses China as a model for its e-commerce aspirations, a country that is a major meat importer, although it has been prone in the past to place restrictions on exports from beef markets such as Brazil, a key supplier of protein.
"In China, e-commerce became a very important channel, not only for durable goods but for perishable products," he says. "The Chinese buy beef using e-commerce, the digital channel, something that we normally don't do in South America. If we have China as a model for this type of relationship with the final consumer, the e-commerce channel can be very important in the medium to long term."
Meanwhile, as part of Minerva's innovation push, the company is taking further measures through advanced analytics, more precisely the employment of artificial intelligence (AI) tools to identify areas where the business can improve performance, and further down the line, to reduce the credit risk with customers and monitor pricing.
Ticle explains: "The most important operational decisions that we take in the company today are the optimisation of our model that takes into consideration all the options that we have to sell our beef, not only in the international market but also domestically."
It will help address questions around "what is the optimal decision to take in order to increase the margins, or have the best possible margins", he adds.
"So all the decisions – which type of cattle to buy and which are the markets that we are going to disassemble the cattle and sell the cuts – they are taken by running a model. What we are doing is using AI to improve the algorithmics of this model and make the process, in part, much quicker in order to have more results, more options in less time," Ticle says.
And Minerva, he adds, is already seeing some early results through testing of the new algorithm. For example, had the company employed the new model earlier, it would have added 15% to profitability and processing times would be "30 times quicker", he says.
"It's huge the improvement that we can get by using more modern and more specific and quantitative advanced analytics to improve the models, and as a result, improve the decision-making process."
In a matter of weeks, thousands of miles north in Silicon Valley, we could soon see the fruits of another decision made by Minerva.