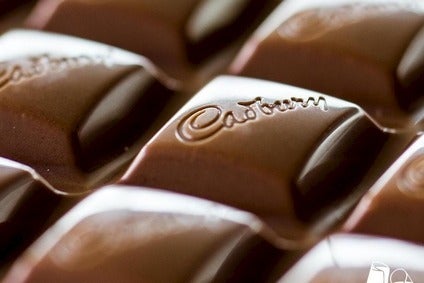 Mondelez International has laid out how it plans to "accelerate" efforts to reduce the group's impact on the environment, setting new sustainability goals for 2020. Ben Cooper spoke to Jonathan Horrell, the snacks giant's global director of sustainability, to discuss the targets.
The new sustainability goals unveiled by snacks and confectionery giant Mondelez International last week were entirely predictable – but in a good way.
They speak to key trends in how companies are approaching sustainability and the priorities they must address in order to be responsible corporate citizens and best serve their consumers.
Doing right by consumers – or people as they are sometimes called – is no longer just about producing a great product or giving value for money but doing so in a way that mitigates the human and environmental impacts of the commercial process.
Seeing the consumer base more broadly in this way is helpful in understanding the essence of corporate sustainability and why it has become so pivotal to the way companies operate and relate to the world.
The Mondelez consumer could be seen as an individual in a shop at this moment buying a packet of Oreos, which given it makes 40bn Oreo cookies a year is almost certainly happening. But they could also be seen as anybody who has ever bought an Oreo cookie and, as companies are forward-thinking organisations, anybody who might consume an Oreo in the future. Business analysts may refer to consumers collectively as "markets" but collections of people are populations, and populations do not live in an abstract world called a market, they inhabit a planet. So, to do the right thing by consumers… You get the idea.
Mondelez's announcement it was setting itself a new tranche of sustainability goals for 2020 was a little short on philosophical discourse but the new targets betray sound thinking.
Carbon reduction is a central theme, with the company pledging to adopt science-based targets to reduce absolute CO2 emissions from manufacturing by 15% by 2020, and addressing deforestation within the its key agriculture supply chains, primarily cocoa and palm oil.
Mondelez has also pledged to reduce its absolute incoming water use in manufacturing, focusing on water scarce areas, where it has committed to cut absolute water usage by 10%. It has also undertaken to eliminate 65,000 tonnes of packaging, crucially without contributing to food waste, and reduce total manufacturing waste by 20%.
The Cadbury maker is to continue to invest and expand its Cocoa Life smallholder farmer programme, underlining the company's alignment with another key trend in corporate sustainability and one that has huge significance in the context of global moves to tackle poverty and food insecurity in the face of climate change.
The company describes its strategy on carbon reduction as an "end-to-end" approach, once again reflecting the importance of taking a value chain approach to sustainability.
Jonathan Horrell, director of global sustainability at Mondelez, identifies three crucial and defining aspects to the company's new carbon reduction goal. In the first place, he says, it is "science-based", a phrase becoming an increasingly common term to describe how companies are aligning carbon emissions goals with the global aim of limiting climate change to less than 2°C compared to pre-industrial temperatures.
Science-based targets require common and robust methodologies and a number of collective initiatives have been launched to help underpin and standardise corporate approaches to carbon reduction, such as the Science Based Targets initiative launched in May by the Carbon Disclosure Project, the UN Global Compact (UNGC), the World Resources Institute (WRI) and WWF. Mondelez has signed up to the We Mean Business coalition on climate change action.
The new target, Horrell says, is therefore not "just a number" but "a number with a rational basis behind it". The target, he explains, "is driven in large part by what the analysis shows would be our contribution over that timeframe towards this global aspiration to limit climate change within the two degree threshold"
However, while using an objectively defined science-based methodology lends legitimacy to a target, Horrell points out a target still has to take full account of the particular challenges of the business concerned to be achievable. It is a difficult balance to strike, and it is no wonder the number of companies fully committed to science-based carbon targets is still relatively small.
The partners behind the Science Based Targets programme commissioned research examining the carbon targets of 70 energy-intensive companies that are collectively responsible for 9% of the world's CO2 emissions. That study revealed that as many as 22 companies, representing 35% of the sample's total emissions, had no carbon targets at all, and companies representing 11% of the sample's total emissions had "irrelevant" ones. Only six companies, accounting for 11% of the sample's total emissions, had long-term targets aligned with the 2°C threshold.
Horrell says Mondelez sought to complement the "top-down" science-based approach with a "very rigorous bottom-up analysis, looking plant by plant and region by region" of what its business was capable of achieving. "We wanted to make sure [the target] was something that was realistic and challenging but achievable," he tells just-food.
While this complementary analysis is important in making the goal realistic, Mondelez has nevertheless taken the ambitious step of moving from a carbon emissions goal related to tonne of product to an absolute goal which is, Horrell says, "clearly more challenging assuming business growth over time but measures our actual impact on the world".
Aligning with global goals on climate change is a particularly important priority for companies at the moment, with governments preparing for the UN climate change conference in Paris starting at the end of next month. Horrell says Mondelez supports the Consumer Goods Forum's call for an "ambitious climate change deal" in Paris. Setting science-based goals on carbon, he adds, "helps send a signal to governments that the private sector is aligned and shares the aspiration because it sees sustainability as a crucial issue long term".
Horrell says the alignment also helps bolster its relationship with national governments, which may in turn have a beneficial influence on its sustainability aspirations, citing the principal origin countries in its cocoa supply chain – Ghana and Cote d'Ivoire – as prime examples.
The inclusion in the new Mondelez sustainability goals of continued and expanded support for its Cocoa Life programme once again reflects a prevailing general trend towards increasing focus on supply chains. Such initiatives, however, are reliant on partnership with a range of external stakeholders, including government agencies.
The value chain approach to sustainability also requires enhanced communication with consumers, which the Mondelez approach also reflects. Mondelez subsidiary Cadbury achieved considerable reputational benefit from its investment in Fairtrade, a move that also stemmed from accurately reading consumer sentiment.
Horrell believes there are also "great opportunities for consumer connection" with environmental goals and supply chain initiatives, citing how it communicates with consumers about Cocoa Life and its Harmony wheat sourcing initiative in Europe. He adds social media channels in particular are "an increasing part of the mix". Communicating through social media allows for a "conversation" with consumers, he says, whereas traditional forms of communication may be "very top-down and one way".
Looking at the company's strategy through the Oreo lens once more, according to the Mondelez website, the Oreo has a Facebook community of more than 40m across more than 200 countries. Only 195 countries will be represented in Paris.