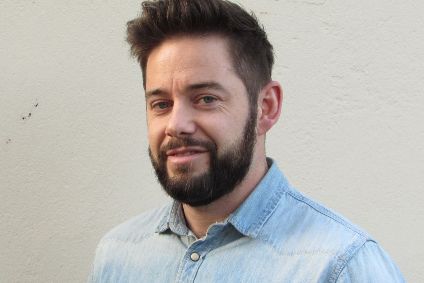 Andy Coyne speaks to Noel Allen, the founder of UK healthier food start-up Noisy Snacks, about his plans for the future and the frustration of trying to engage with major retailers when their attention is, understandably, elsewhere.
Noisy Snacks, the UK healthier snacks brand, has launched a new corn and bean range to supplement its existing nut-based products.
The company, based in Newtownards, Northern Ireland, was set up in 2018 by experienced FMCG man Noel Allen after a "Eureka moment" in which he saw eating snacks as a "sensory wakening experience".
Unfortunately his efforts to tempt the UK multiples with its products have been thwarted by the retailers' need to focus on core SKUs during the coronavirus crisis.
just-food: Noel, tell me about the new product line.
Noel Allen: We have spent the last year extensively testing our new corn and bean range on customers all over the UK. People love our enhanced flavours which have double the impact of regular snacks, and they also love our noisy 'shake it, to wake it' mechanic.
just-food: How does that work?
Noel Allen: Our nuts had a unique selling point in that they were self-seasoning. You got a tub and separate flavouring so you could add as much or as little as you like. For our new corn and bean range we have launched them in recyclable pouch packs. The flavours are pre-mixed now but the standard for snacks is to add 4% flavour and we add 8% with the idea being you 'shake it to wake it'.
just-food: What has been the response from retailers?
Noel Allen: Well, the coronavirus has been a nightmare in terms of timing. We were just getting ready to start launching our products at the start of January but there was a delay as coronavirus in China was a factor with bringing material and packaging in. We have also been in conversation with the large UK retailers but it's not their focus at the moment. And there are also no trade shows or meet-the-buyer opportunities.
just-food: Take us back to the beginning. Your background was in the drinks industry, wasn't it?
Noel Allen: I got into FMCG after playing football in England [for Dagenham & Redbridge among others] and Lithuania and then going to university. I was quite well known locally in Northern Ireland so I got involved with retail launches with [energy drink brand] Red Bull. As part of my visual communications university degree at the University of Ulster I won a competition to redesign a product. I chose [UK] energy drink brand Boost as I had experience in that market from Red Bull. I sent the business plan to the Boost drinks owner, met him and presented to him and I was offered a job. I was there for six-and-a-half years and we had a lot of success. I'd had a lot of freedom at Boost which has an entrepreneurial spirit. I got to try out things I wouldn't be able to do elsewhere around marketing and product development. It was very successful in Northern Ireland. But I eventually hit the ceiling.
just-food: Why the move into food products?
Noel Allen: I wanted to be a leader and not middle management. I like to look at the data to see what was selling best. I noticed the growth in craft beer and healthy snacks. I has interviews with craft beer and nut companies in Ireland. I had an idea for a potential product in the peanut market. It was a Eureka moment. I got offered the job with the peanut manufacturer but within 24 hours of me putting my notice in they pulled the offer. This was 2017. I decided I would try and make my idea happen [and] spent a lot of time developing savoury products while I was doing consultancy work for a health food company in Ireland. And through them I was learning about manufacturing and processes.
just-food: What was biggest challenge getting Noisy Snacks up and running?
Noel Allen: The biggest challenge was that nobody wanted to work with me as a start-up and some people saw me as competition. The initial idea was nuts flavoured and paired with different types of beer. A friend who is a mixologist helped me with the flavours. At first we were selling through farm shops and markets. I was assembling the products in my back dining room. The nuts were noticed at a market by someone who worked with Lidl and through him we got involved with their Kick Start programme which saw us producing an order of 10,000 units.
just-food: Did you do that on your own?
Noel Allen: No, I wanted to employ someone with learning difficulties because I'm dyslexic. I reached out to a charity working with young adults with special needs and they worked with us to get the products out so I could concentrate on going out to sell the brand. We still sometimes work with those guys now.
just-food: Did you have any funding at this stage?
Noel Allen: No. I re-mortgaged the house and went for it. I tried to get as much as possible for free and I was still doing the consulting job to pay the bills. As we progressed, we were introduced to [Belgian fruit and vegetable business] Greenyard via a NatWest entrepreneurial programme where you had to stand up and pitch. A consultant from Greenyard told us they were interested in getting involved in snacking brands. They said they would support us to progress from nuts to other products.
just-food: Did Greenyard put money in?
Noel Allen: They have been a crucial supportive relationship for the company's growth providing infrastructure, capacity and finance. We are now talking to investors now about raising funds. There is a huge amount of interest in what we are doing.
just-food: What was your next step?
Noel Allen: From January 2019 until Christmas we researched a huge amount. We also got support at this time from the government's Invest Northern Ireland scheme. Lidl probably wasn't the right customer for us but it helped to get us to the next level. We were the most expensive peanuts they would ever sell. We started working with a distributor in Northern Ireland and they were getting the product into the likes of Spar. The problem we had was that the product we had didn't work with large retailers. As I said, it had a unique selling point in that they were self-seasoning. You got a tub and separate flavouring. But at the end of the day it is selling peanuts and the retailer said they could sell those for half the price.
just-food: How did you handle that?
Noel Allen: I knew in my head what I wanted a new product to be and alongside that our core range of nuts has been cut down from five to three and will be re-launched and we are also launching coated chickpeas. We have taken the time we have got at the moment to understand our strategy and work on our website launch for next month.
just-food: Are you feeling good about the range you've got now?
Noel Allen: Yes, a lot of products are pushing down the health route but the flavour and taste should be there. Snacks, such as our Pickled Onion Peanuts, should be enjoyed which is why we call it a healthier brand rather than a healthy one.
just-food: You mentioned raising funds. What would you do with any investment cash that comes in?
Noel Allen: I would like to bring in a team of five people.
just-food: And I understand that you have ambitions for your products outside of the UK and Ireland.
Noel Allen: Yes, we are looking to focus on the Netherlands. We went out for a trade visit and we are talking to different distribution partners. All our packs already contain the Dutch language. We would then look to go into Belgium and Germany from there. I also believe the US and China could be huge markets for us. Americans like to tap into different experiences. At the moment the bulk of our sales are in Northern Ireland and the Republic as well as farm shops, pubs and garden centres in the UK.
just-food: Is it possible during this difficult period to give us any idea about your rate of growth?
Noel Allen: We are only into our third year but we saw solid growth last year. It's still very early in our journey and probably too early to demonstrate growth.