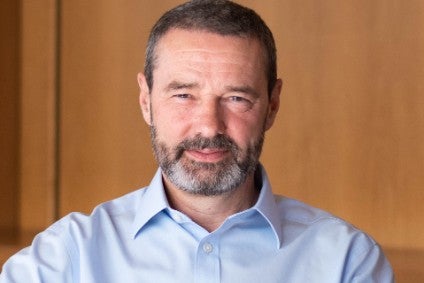 A company "in transition" since getting new owners in 2017, UK dried foods supplier Whitworths has invested across the business to target demand for healthier snacks and meals. Dean Best speaks to CEO Mark Fairweather about the opportunities presented this year by Covid-19 but also the company's work to revise its strategy.
Whitworths, the UK supplier of a range of dried foods, has been among the packaged-food manufacturers to have benefited from the impact Covid-19 has had on consumption – but also believes its recent work to refocus and invest in the business is starting to show results.
Since its takeover by Turkish wholesaler Anatolia in May 2017, Whitworths, which sells branded and own-label products, including fruits, nuts, seeds, beans and pulses, predominantly through the UK's major grocers, has been in what it calls "a transition period".
Under CEO Mark Fairweather, who joined Whitworths from Associated British Foods two years earlier, the company has reviewed its cost base, revised its management structure and ploughed money into areas from sourcing and inventory to product and innovation to try to grow the business and improve its profitability.
In the 52 weeks to 28 December 2019, Whitworths generated a turnover of GBP117.4m (US$151.7m), essentially level with the GBP117.8m booked 12 months earlier. The company, based in Irthlingborough in eastern England, ran up an operating loss of GBP1.1m, lower than the GBP1.7m that came in the year before thanks to that work on costs. The group did make a loss of GBP1.8m, a slight increase on the GBP1.7m posted in the 2018 financial year.
2019 was, in the words of Fairweather, 12 months when Whitworths "saw a lot of strong fundamental improvements across all areas of the business to pave the way for the next few years".
The company's "branded and retail-branded businesses", are he says, "moving forward", with "an exciting regeneration programme getting underway" at Whitworths "and a cost base now fit for purpose".
Speaking to just-food, Fairweather says Whitworths expects to see its sales and profitability improve in 2020, including moving to a net profit. He points to the effect Covid-19 has had on a business that generates more than 90% of its turnover through the UK grocery retail channel (with circa 70% through branded sales) but underlines how the company's work on its product portfolio and on how it serves its customers and consumers is also paying off.
"This year we will have a jump with Covid. That's given us about a 10% uplift in sales but we've also got an uplift in sales from other activities – innovation and launches, new business won with retailers," he says. "In 2020, if we don't hit GBP140m, I'll be disappointed but that's what we're pushing for."
The rise in home-baking brought about by consumers spending more time indoors has benefited Whitworths, Fairweather says – but he also seeks to underline how the company's efforts in recent years to reshape its product range has also meant it's been able to ride the wave of more shoppers being interested in healthier foods.
"Quite some time ago, three-plus years ago, we set about changing the face of Whitworths," Fairweather says. "We used to do stuffing, we used to do cornflour and multiple other SKUs that really had no association with our core. They just made the business too complex, too seasonal.
"We decided to break our business down into core focuses of beans, pulses, and then dried fruit, nuts and seeds. We're no longer, I would say, a bakery ingredient supply business. We used to be seen as the specialists. From a brand perspective, in excess of 80% of the use of our brand is away from bakery and home-baking. It's about snacking, toppings, additions."
Fairweather says one of the key areas of improvement he identified upon taking the helm was to "bring a consumer and customer focus" to the business and "to look at consumption and provide solutions, so, when we go to the retailer with innovation, we're saying 'This is what the consumer is looking for.' We're not throwing mud at the wall to see what sticks."
Whitworths has, Fairweather explains, "invested heavily" across the business, with improvements made in areas from innovation, up through product quality to warehousing and inventory. "If customers order it, they want it. We've got to be able to respond to that," he says.
At the Whitworths site, the company is part-way through a redevelopment project, with a new production hall for nuts up and running and – after some re-phasing of work caused by the challenges thrown up by Covid-19 – a hall for beans and pulses to come. "We're fortunate. We have a massive, 22-acre site. We could work with most probably a ten-, 11-acre site, so we have more than enough space than we ever need but it gives us the opportunity to look at future expansion growth and how we respond to it."
Fairweather, who owns a stake in Whitworths, says the company's investment "will move us into a profitable place". He describes Anatolia as "a very supportive majority shareholder", who, he quips, "knows I'm going to spend it anyway".
"One of the benefits of our current ownership structure is we don't have to focus on the profit. It's nice to make money – and we need to make money long term – but, with the ownership structure we've got, I spend everything in terms of cash that's available," he says. "There is a commitment from the shareholders that we will take nothing out of the business for the next five, seven years, whatever it is. Everything we make in the business is just ploughed back in to prepare us for that long-term future.
"We have carried overhead in the business to a degree – it's been expensive for us – which is all about the future"
"We'll put money behind the brand, we'll put money into the factory and into the supply chain and supporting the development of our colleagues. We've got to continue to get better. We have carried overheads in the business to a degree – it's been expensive for us – which is all about the future."
Fairweather acknowledges it's an approach that "isn't always acceptable to some ownership structures. We've really focused on being effective. Efficiency will come but if you're not effective you can be the most efficient business in the world it doesn't work. We're effective in what we do and we're working on the efficiencies. The benefits will come but we're not going to grow, we're not going to have the right level of innovation, unless we've got the right people."
Like his peers across the industry, Fairweather and his colleagues are weighing up the extent to which the changes seen in consumer behaviour in recent months will continue into 2021 and beyond.
"Definitely health and wellness," he says, citing the UK government's healthy-eating drive under Prime Minister Boris Johnson, who has linked the complications he suffered from Covid-19 to his weight. "There is a much greater focus [from consumers]," Fairweather says. "People are far more health-conscious now and recognise the benefits of managing weight, diet and nutrition and taking regular exercise. That for us is something we're constructive about. We are about providing healthier snacking options and meal options as well."
Fairweather echoes the comments made by executives across the industry about the likelihood of the e-commerce channel staying at an elevated level but, although Whitworths has a direct-to-consumer service, he believes greater opportunity lies elsewhere.
"In terms of e-commerce, we've seen a doubling of home shopping through the retailers and that will grow," he says. "We do have our business-to-consumer [offer] online. It's small. We'd like it to be bigger but consumers don't want to go on Whitworths' website and buy that and then go on Unilever's website and buy that. As much as I'd love to say we see an online B2C activity really growing for us, we don't.
"What we've stepped into, which is relatively new for us, is we've gone online with more of a B2B service. 'Do you want to buy a 12.5 kilo box of raisins? We'll sell you that.' Even if you're a medium-size manufacturer, we'll sell you a pallet. That's where we see a potential in terms of e-commerce, as well as then serving the retailers."
Looking at 2021, asked if Whitworths expects to see the same rate of growth in sales it's set to see this year, Fairweather says the company is "working through that", pointing to a number of factors that could affect the business negatively and positively.
"We don't know the Brexit impact yet," he says. At the time of writing, the UK looks set to leave the EU single market and customs union without a trade agreement with its biggest trading partner. "In terms of paperwork and documentation, we're already fairly slick because we work with the rest of the world and the majority of our commodities come from outside of the EU," Fairweather explains. "The impact will be more about congestion at ports with other traffic, also potentially people's response to Brexit, in terms of are they going to try and stock up, not panic buy, but what are they going to put on the shelves and keep? What do the retailers want to do?"
On the flip side, the Whitworths chief points to a potential tailwind for the business. "We don't know how hard the Government is really going to push this healthier agenda. How much is confectionery going to be hit by being removed from shelf at the till point? How much is the retailer going to focus on putting healthier snacks at the till point? All of these are massive implications."
Whitworths' latest new product sees the company move into meals, with the upcoming – and, due to Covid-19, rescheduled – launch of Protein by Nature, a range of products, sold in pouches, that can be used as a meal or meal accompaniment. Items in the range include Mexican spicy grains and an Indian lentil dhal. "It'll be with a number of retailers in November, and hopefully we'll get it across all retailers by January, February. We really want to hit Veganuary hard."
Consumers' growing interest in plant-based options is at the centre of the development of Protein by Nature and Whitworths' continued ability to tap into what shoppers are looking for will be central to whether the company can have further years of growth.
"You know, we've just looked at research that says, as people are going back to work, lunch-boxes are going to be used more," Fairweather says. "People aren't going to be leaving the workplace to pop out to have lunch. What have we got that can help you with your packed lunch that's going to be healthy and taste good?"
Overall, after the reshaping of Whitworths' business and the refocusing of its category and product strategies, there is enough, Fairweather says, to leave him feeling optimistic about the future of the business even as, in the short term, the company is dealing with the challenges of Covid-19 and of Brexit.
"I left Associated British Foods to join Whitworths and I was looking for a change away from corporate to something very different. At the time, it was owned by private equity. We've changed the ownership structure. I've remortgaged my home to buy 10% of the business. Remortgaging my home wasn't enough money to buy 10% of the business. I had to find other funds," he says, adding with a laugh: "I've said to people in the business I believe in the brand, I believe in the business so much, I've put three things on the line – my home, my pension and my marriage. If I lose the first two, I think I'll be under pressure.
"We have been rebuilding. Now we really are in the right space."