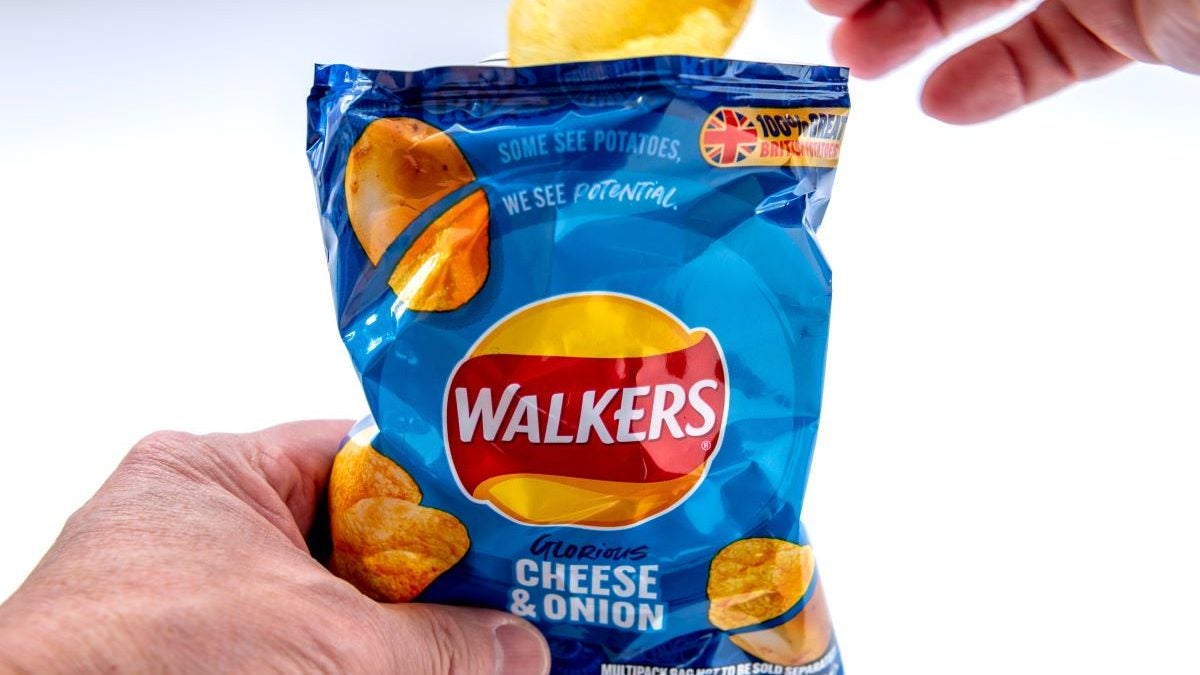 In 2021, US snacks and cereals giant PepsiCo pitched its ESG strategy Pep Positive (pep+) as a "strategic end-to-end transformation" campaign. Made up of three guiding themes: "positive agriculture, [a] positive value chain and positive choices", the latter focuses on improving the nutrition of its "convenient" foods.
Earlier this week, the multinational announced plans to introduce two "new" nutritional targets. The first, to ensure 75% of its international convenient foods volume meets or sits under the category benchmarks laid out for sodium by the World Health Organization. The other looks to boost the use of ingredients including legumes, nuts and seeds, and wholegrains to deliver "145 billion portions" of the ingredients to consumers via its foods portfolio. Both targets have been assigned a 2030 deadline.
The company says it has had goals in place for diversifying ingredients and sodium reduction since approximately 2015, which have been reworked on numerous occasions. According to its 2022 ESG performance, PespsiCo had expected to achieve many of its "positive choices" goals by 2025. While it met its target for saturated fats reduction in both 2021 and 2022, it was off by 7% for sodium reduction and 11% for sugar.
Just Food spoke with PepsiCo executive vice president and chief science officer René Lammers to find out more about the latest updated targets, the innovations it is using to achieve them and how the changes could impact its future portfolio.
Just Food: Why did you decide to launch these two new nutritional goals this year?
René Lammers: It's probably not a surprise but excessive sodium intake is a leading risk factor for diet-associated diseases. The data is clear on that and therefore global credible health authorities are calling out, saying 'listen, we need to do something about this.' The WHO released a whole new set of benchmark targets for [18] product categories [in 2021], and we thought that it would be a great input for us to have a rethink.
We already had a sodium goal but what we are going to do now is relaunch it and make it more ambitious from a reduction perspective. It's impacting multiple product categories – so you can't really say 'this is the delta' – but, on average, the new goal aims to achieve a sodium reduction that is 15% and 30% lower than the current levels in our products. That's how you should consider the difference between the 2025 and 2030 goal.
How well do you
really

know your competitors?

Access the most comprehensive Company Profiles on the market, powered by GlobalData. Save hours of research. Gain competitive edge.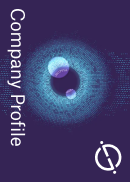 Company Profile – free sample
Thank you!
Your download email will arrive shortly
Not ready to buy yet? Download a free sample
We are confident about the unique quality of our Company Profiles. However, we want you to make the most beneficial decision for your business, so we offer a free sample that you can download by submitting the below form
By GlobalData
If you were to apply the new goal across our total foods volume, it's [currently] 34% compliant. We want to get to 75% by 2030. That's the ambition, across the globe.
Just Food: As you said, PepsiCo already had a sodium reduction goal in place, working to achieve a 75% reduction across its food portfolio by 2025. Does the former target differ from the present goal and what influenced you to push back the target deadline?
Lammers: Yes, it is different because it's a much deeper and larger reduction. Against the old 2025 goal, we were hitting the 66% range [for sodium reduction across the global convenient foods portfolio.]
By announcing these new goals, the level we are now hitting has dropped all of a sudden to 34%. This is because the actual level of reduction we want to achieve is 15-30% lower than the current target. You need time to make the necessary changes because we are a consumer-centric company. You need technology development and you need to test this with consumers. We may not do it in one step, sometimes you do this in multiple steps, so that's why we decided to add another five years on top of the 2025 target.
Just Food: The prior target aimed to have 75% of the convenient foods portfolio volume not exceeding 1.3 milligrams of sodium per calorie. Are you still using this same measurement unit for the 2030 target?
Lammers: [At least 75% of the portfolio will need to meet or be under WHO sodium targets per category, which are set to per 100g]. We changed the unit to per 100g because the measurement is generally becoming more mainstream, being used by nutrition profile modelling systems created by Nutri-Score in Europe or Ofcom in the UK for example.
Just Food: The 2025 goals also included a target for diverse ingredients. How does the 2030 plan differ?
Lammers: Increasing plant-based proteins, fruits and vegetables, nuts and seeds in our portfolio is always something we've talked about in our goals, but more qualitatively, saying that it's a good thing to add to our portfolio. What we've come up with now is a [more detailed] goal that aims to provide 145 billion portions of diverse ingredients across our total portfolio worldwide.
A portion is approximately 10% of the suggested daily amount of that particular beneficial ingredient. Each food qualifying towards our goal will provide at least one portion of diverse ingredients, while some foods will provide more than one portion per standard reference quantity.
Just Food: What specific products will PepsiCo be looking to reformulate?
Lammers: I'm always hesitant to spill the beans into what we're going to launch in our pipeline but what I can tell you is the way in which we set our goals – whether it's sodium reduction or the diverse ingredients – we will make these commitments using our bigger brands, otherwise, simply mathematically, we won't get there. Ultimately, we touch more than a billion consumers a day. If we make these moves with our big brands [such as Lay's Classic in the US, which the company says will move from containing 170mg per 28g serving to 140mg], I do believe it will have a public health impact.
Just Food: Have you seen a growing demand for healthier products from some markets more than others?
Lammers: There's no such thing as two completely equal markets. In certain places in the world, people have a lower sodium diet in the first place. So, when you launch innovations, you already sort of cater for that. In China, for instance, our products have a lower sodium level because of that, so that's consumer-driven because, if you launched too high a level, they would reject the product.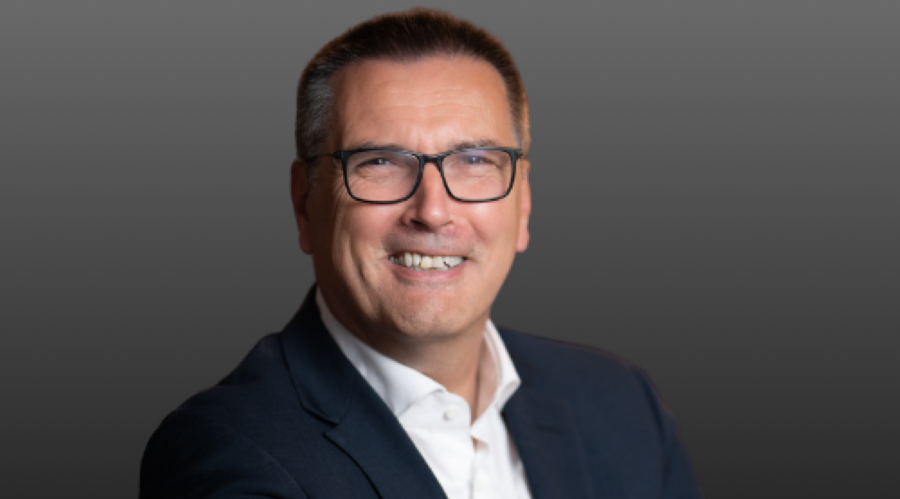 In other markets, it's sometimes consumer-centric but, in some, there is occasionally a demand for less labelling or a cleaner label, or local regulations around labelling requirements that require us to design new innovations. If you measure the sodium levels of products like Lay's Classic Potato Chips, it varies around the world, so we have to make sure that we know what consumers will want in terms of how far or how low can we go.
But clearly, a trend to move to lower sodium diets overall is being seen across the world. When you look at the Global Burden of Disease study, which was carried out in 2013, there is no reason to believe that the picture looks any better ten years later. On average, people consume twice the amount of the recommended level [of sodium], and, in certain geographies, it is sometimes even higher.
Just Food: What is consumer demand like generally for these products? And how have your retail buyers reacted?
Lammers: Looking back at our 2025 goal, we did all those reformulations, and the business grew [net revenue hit $86bn in 2022, a 9% increase on 2021]. That's the evidence. For us, the innovation is a broader cross-functional effort – great packaging, a great price point, great flavour. It's probably not just the sodium reduction but, when you weave that into the overall innovation process, we've proven that we've been pretty successful in growing one of the largest food businesses on the planet.
Just Food: Are you working with any specific technologies or innovations to reach your nutrition targets?
Lammers: The big thing with sodium that you want to do is figure out a way for it to dissolve really quickly so that it hits your tastebuds and you perceive the saltiness. It's important to work out how to form the right crystals so that they can dissolve quickly, so you need less of it. There's a bit of physical chemistry but then if we look at mother nature so to speak we also need to assess the other ingredients that [could replace] the salty taste without it being sodium. We do some of that ourselves, through a specific programme, and some of course by working directly with our supplier-vendor base, because the collaborative strategic collaborations are critical to meet the goal.
Just Food: Does artificial intelligence play a role in PepsiCo's product reformulation?
Lammers: We have started to become more and more digital and AI-focused – but that's a broader R&D initiative, [the nutrition goals themselves are not AI-driven]. We are building simulation data and technologies, not necessarily only for our flavour development but also for packaging development. As a company, PepsiCo is [embarking] on what you might call the digital journey of R&D, so we can have better quality insights, to understand where the consumer is going, but also reduce the lead time between an idea and the time it takes to hit the markets. Digitisation can help to reduce the innovation lead time as well.
Just Food: Food policies globally are becoming more eager to cut down on levels of sodium and salt in food. How does changing policy impact your decision-making?
Lammers: I'd like to think we want to be ahead of the curve when it comes to food policies and be ready if and when those things materialise. We have some examples in the world where we set voluntary guidelines as an industry, like in the UK where we launched a vegan Walkers [crisps] with 45% less salt to comply with HFSS guidelines and make sure it can be displayed in-store.
[Our strategy] is a combination of being ahead of the curve, being consumer-centric, as well as formulating against [updates] in things such as new nutrient profile modelling.
Not to beat my own drum here but I think with PepsiCo being a responsible company, we want to be seen as a bit of a catalyst so that more industries and companies will join the initiative.
Ultimately, diet is always a multifactorial problem. One single company can do something great but that's not how you completely shift the needle.
Just Food: Has the company faced any major technological challenges in working to meet the new nutritional targets?
Lammers: The original 2025 target we set, that was pretty ambitious. We made great progress from when we originally set those goals in 2015-2016, but we were scratching our heads a little bit thinking will we ever get consumer-acceptable products? And we did. When I then look forward into the technologies that are in the pipeline, some validated, some advanced technology, some not yet validated and at an early stage – I am confident that we will achieve those goals based on previous experience.
It's also a matter of focus. If we go out with these goals and we show the world, our vendors, or other technology providers that PepsiCo means business with this, they will be committed to come up with their own solutions. Again, it's a bit of that catalytic effect.
We could have waited until the 2025 to launch a new one but I would have not felt comfortable with that. We felt that because of these new benchmarks [from WHO] because we felt that we have technology ready to go [to align with the recommendations], we thought it best to reset now. We had to transparently communicate as to why we picked 2023 to launch a new 2030 goal.
Just Food: Could M&A help PepsiCo achieve its goal for incorporating diverse ingredients into its product portfolio by 2030?
Lammers: I'm not going to speculate around our M&A pipeline but, if you look back, we have acquired [relevant groups] such as the South African packaged foods company Pioneer Foods and Quaker into our brands portfolio. We also have what we call "better-for-you" snacks that we've acquired in the past through an M&A route, so we will always be on the lookout for opportunities. For now, we feel that we have a great platform to work from and we aim to focus [these targets] on our big brands, and that's quite an audacious goal in my view.