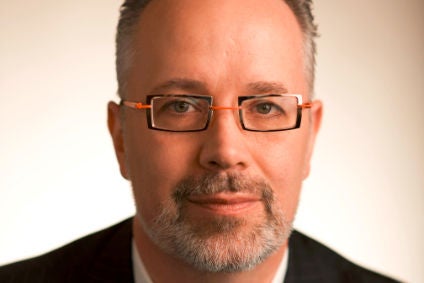 Assessing how sustainability fits within a business throws up a multitude of questions but three seem definitive. Is sustainability embedded throughout your company and enshrined in your strategy – and what do investors really think? Ben Cooper sought out one of the food industry's early movers, PepsiCo, for answers.
The food sector has pioneering companies when it comes to sustainability and PepsiCo is among those in the vanguard.
When it published its 2014 corporate sustainability report in September, PepsiCo proudly stated its environmental sustainability programmes have produced savings of more than US$375m since its goals were launched in 2010.
The emphasis on the savings suggests that while companies like PepsiCo pursue a sustainable way of doing business because it is the right thing to do, the cry from investors is still "show me the money".
As ever when sustainability is discussed, the reality is more nuanced, according to Dan Bena, PepsiCo's senior director for sustainable development. "There is no question that you have a lot of different stakeholders to satisfy," Bena says.
With regard to investors, Bena draws a distinction between "mainstream" investors and those who specialise in socially responsible investments.
The latter have "broadened the definition of the business case", Bena explains, "but there are mainstream investors that are still very much focused on the traditional metrics. And that's OK because as Indra [Nooyi, PepsiCo's chairman and CEO] has said publicly on several occasions, we're not a not-for-profit. We're a for-profit company and we have a responsibility to return value to shareholders. We also have a responsibility to return value to stakeholders whether or not there are shareholders."
The "sustainability journey", as Bena describes it, can arguably be defined in terms of that broadening scope of interested stakeholders and a wider definition of the business case. "The business case ten years ago was very much only based on stock price, financial returns, on bottom line growth. And today that business case is quite different. It's the social licence to operate and grow and thrive, it's becoming the customer or the supplier of choice. There are so many new elements."
Because it deals with values and aspirations, communicating sustainability, whether to investors, consumers or other stakeholders, will inevitably have a certain degree of rhetoric. This may lead sceptics to suggest it is just PR. It is very easy for a company to lay out how it believes it should do business but quite another to demonstrate that it holds true to those values in practice.
However, today there are increasingly tried and trust, commonly practised, ways of quantifying and reporting sustainability performance, giving external stakeholders a far better chance to assess a company's actions. In addition to its annual corporate sustainability report, PepsiCo is among the many companies which now also publish a Global Reporting Initiative report.
In fact, Bena turns the idea on its head. Rather than saying PepsiCo follows up aspirations with performance, he says the company now has the confidence to speak about its values because it can back them up with quantifiable, demonstrable achievement.
The company's metrics, he says, is what gives "authenticity" to the sustainability ethos, referring specifically to howwillwe.com, the sustainability microsite PepsiCo launched when it published its 2014 corporate sustainability report.
"If we had launched howwillwe without the demonstrated record of performance that we've enjoyed through our operations over the years we would not have been seen as legitimate or authentic," Bena says. "But because we have those metrics behind us for years, for decades frankly, it puts us in a different light."
Among its quantifiable sustainability achievements, PepsiCo reported in September that in 2014 it had held absolute greenhouse gas (GHG) emissions for legacy operations flat against a 2008 baseline despite "significant production volume growth in its business". PepsiCo also stated it had improved the energy efficiency within legacy operations by nearly 16% against a 2006 baseline.
In 2014, it diverted 93% of its waste from landfills, exceeding its goal of recycling and reusing 90% of its waste. Meanwhile, the company announced its Sustainable Farming Initiative had expanded to cover growers across 11 countries by 2014, with the total acreage covered increasing by 20% from the previous year.
A commonly stated aim among major companies when they began their sustainability journeys was to "embed" a sustainability ethos within every aspect of what they do. So the obvious question to ask a relative early mover such as PepsiCo is whether sustainability is indeed "embedded". Bena's answer is to refer again to that much used metaphor in the sustainability world, that of the journey.
"I would never presume it could be completely embedded because that really is a journey," he says. "I think it's increasingly embedded for sure. I think in some ways we're still early on in the journey of learning exactly what that embedding means."
How the company is approaching water stewardship appears to illustrate well what embedding means in practice. The journey is partly about expanding from direct operations to the wider value chain. At the same time, Bena explains, the traditional cost-saving benefits related to water or energy efficiency have now become "table stakes".
PepsiCo reported in September that it had reduced water use per unit of production by 23% since 2006, exceeding its target of a 20% reduction by the end of the 2015, delivering cost savings of around US$17m in 2014.
However, PepsiCo's mission on water now goes well beyond simple water efficiency. "We started off that embedding really within global operations because that's where we have move most direct control," Bena says but he adds: "All the real traditional business benefits that you get from eco efficiencies have really become table stakes at this point and companies are now being tested on their appetite for collaboration and for innovation."
As detailed in its 2014 corporate sustainability report, PepsiCo now has a water strategy which covers the human right to water; water in its supply chain; stewardship of watersheds around its plants; and projects related to water in communities conducted by the PepsiCo Foundation.
"We have to make the right decisions across the business irrespective of profit," Bena says. "And I want to point to something that Indra's predecessor said when we formally started our journey and it was 'the cost of not doing this far outweighs the cost of doing it'."
So, while PepsiCo is a "for profit" company, it must make decisions "irrespective of profit", and while the business case and concepts of creating value have broadened, there are still investors who essentially will only be looking at the traditional rather than the triple bottom line.
It is not perhaps surprising Bena apologises for being "cryptic" in his explanation of how sustainability informs how PepsiCo does business. This is not because he is prone to contradicting himself. Bena is widely regarded as an articulate speaker on sustainability.
It is just the way in which an enlightened enterprise in today's world has to view how it creates wealth and returns value does not lend itself to concise definition. Companies try to sum up their values and sustainability ethos in pithy taglines. PepsiCo's is "Performance with Purpose". Such slogans have a value and can help put over the message that this is not capitalism at any cost but are never likely to fully encapsulate how sustainability fits into the business model.
As Bena says when replying to a question about the link between sustainability and brand loyalty. "I would say you can't answer that question with a broad brush." That would appear to be axiomatic.