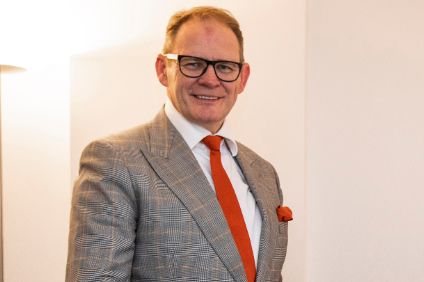 While health and wellness have become buzzwords even in food categories traditionally not associated with better-for-you, they are not the only game in town.
Stuck at home because of Covid-19 lockdown restrictions, some consumers have decided treating themselves is at times just as important as their well-being and have given indulgent products a significant boost.
This has been noticed in the bakery category, and experienced, by the UK's St Pierre Groupe, which has seen sales increase at home and abroad for products such as brioche and croissants.
Paul Baker, who co-founded St Pierre Groupe in 2004 with Jeremy Gilboy – the company as it exists today is a re-brand of the Carrs Foods bakery business – suggests the company's indulgent products are resonating with consumers, especially in the US.
"People stuck at home have wanted something nice to eat," he says.
"We were already a high-growth business before lockdown. We have had a meteoric rise. We are now the number one brioche brand in the US."
How well do you really know your competitors?
Access the most comprehensive Company Profiles on the market, powered by GlobalData. Save hours of research. Gain competitive edge.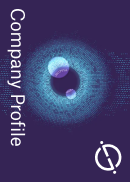 Company Profile – free sample
Thank you!
Your download email will arrive shortly
Not ready to buy yet? Download a free sample
We are confident about the unique quality of our Company Profiles. However, we want you to make the most beneficial decision for your business, so we offer a free sample that you can download by submitting the below form
By GlobalData
St Pierre Groupe, based in Manchester in north-west England, is now stocked in more than 8,600 US retail outlets, including the stores of the country's major grocery chains.
The company has three main brands. Baker Street is based on bread and rolls – for which the company uses a packaging process which makes the products longer-lasting – Paul Hollywood, which is based on ready-to-bake rolls using the image and recipes of the UK TV celebrity baker, and the aforementioned St Pierre, under which waffles and crepes are sold, alongside brioche and croissants.
It is this final brand which leads the group's indulgence charge and which has led to the company's growth in the US but Baker is keen to point out that the other brands are also doing well.
"St Pierre is a number one brand in the US where we have effectively created a category," he says. "We are investing heavily there, putting multi-millions into marketing. There is real momentum behind the brand. Baker Street was up 30% last year and the Paul Hollywood brand has done really well in the pandemic. All our brands are investing more heavily than they were prior to the pandemic."
Baker by name and baker by occupation, Paul is a baker whose father ran a chain of bakery shops in Devon in south-west England. He is pleased generally with the way his business has coped against the backdrop of Covid-19.
"It has been a roller-coaster," he says. "But we had a good year last year. We have been very fortunate.
"The supply chain continues to be stretched. It [Covid] has had a huge impact on the supply chain. The pandemic has gone on for much longer than many people anticipated. We are not experiencing severe issues but, pre-Covid, we had explosive growth in the UK and US and then there was panic-buying which stretched the supply chain further and increased demand.
"It doesn't stop us but it slows us down. It's huge demand at one end and restricted supply at the other."
Like other food businesses, St Pierre Groupe, which uses manufacturers in Continental Europe for its products targeted at the UK, has had to cope with social-distancing measures within plants impacting production levels.
But, as Baker said, it has not impacted on sales – more than 50% of which now come from the US.
The company did GBP102m (US$143.5m) in sales in 2020, up from GBP89m in 2019. The company has a staff of 60 – and 30 of those were employed at times during the lockdown periods.
"We are being pragmatic and just adapting to the circumstances we have to work under. You have to have resilience," Baker says. "The real pinch-point was when drivers in Europe didn't want to come to the UK."
That followed France closing the border with the UK for a short period pre-Christmas because of concern over a new variant of Covid-19 emerging in south-east England.
"We had 50 articulated trucks stuck. That's a lot of product. It was literally changing on an hourly basis over Christmas," Baker says.
Now, a more immediate concern than Covid-19 is Brexit and the post-Brexit trading conditions between the UK and the EU.
Since 1 January, when a new trading regime at the border came into effect, some manufacturers have experienced delays as they get used to additional administrative demands.
"It was a nerve-jangler pre-Christmas. We were very pleased a deal came through. It's still not easy but the impact is not as great as a no deal would have been."
He added: "We swerved a lot of the problems. UK companies exporting to Europe are having big problems. It has almost become unviable in some instances.
"We don't export much to Europe although we manufacture there. We've got a phenomenal team of people to work with and world-class manufacturers. It's about how people cope with change. We've always trained our team to do that. And the rate of change is gargantuan at the moment."
Baker's pragmatic approach informs the way he looks at how Brexit will play out over the next few months.
"There are no experts out there. We are in uncharted waters here. It's not clear at all. We have to try to mitigate problems we see as they occur," he says.
"We started preparing for Brexit two years ago. There are still gaps but we are dealing with them all the time. You have to jump on issues immediately. If you don't resolve the issues in the supply chain you can be bumped out of shape very quickly.
Reflecting on the two macro pressures on the UK food industry over the last 12 months, he adds: "But we don't talk to our team about going back to normal as that's not helpful. The world has changed. We have got some big shifts happening and we have to deal with them now.
"As a business you can't stop and say 'let's wait for Covid and Brexit to sort themselves out'. If you do that you're dead. You have to move and do stuff and it's a real test for businesses at the moment."
St Pierre Groupe is seeking to move forward on a number of fronts.
The first is to do with how its products reach consumers. A direct-to consumer (D2C) initiative is on the cards. "We are not doing D2C yet but we are looking at it actively," says Baker. "We have been focused on keeping customers supplied but online is coming faster than was thought would happen and as a branded business we are looking at that and will do something in this area very quickly."
Further product development is also looking likely. "There's always an innovation pipeline but we avoid fads and fashions and do the fundamentals," says Baker. "We are launching a brioche bagel. This is new to the market. We want to elevate the bagel occasion and a soft bagel is a simple innovation. It's about understanding what the consumer wants."
The product is likely to be another targeted at US consumers.
Baker says central to St Pierre Groupe's success Stateside has been its careful studying of consumer habits. "We are very open about how we did it," he says. "We spent time in the country. For the first two years we didn't sell anything. We went to a trade show for a couple of years and started with a table and some products and asked lots of questions. We improved our offer every year we went back. The third year we went there a distributor approached us. He went off and brought customers back. They are still our customers today.
"We knew it was a big opportunity. We didn't appreciate just how big it could be. We have adapted our offer for the US. We didn't just sell the products we sell in the UK. We have a range that is just sold over there. We also stripped the brand down. We need to be clear on the packaging in a new market about what it is and why people need it."
He adds: "We have only just scratched the surface of America. We have plans to expand there this year again. And, if you are listing in the US and the UK, the visibility of the brand becomes a wonderful story and one that is self-elevating. Other countries notice you."
So where do St Pierre Groupe's international ambitions lie?
"South America – Mexico, Brazil," offers Baker. "It's a natural step from the US. We are starting to get in there. It's not a big stretch. We are very successful in the Middle East. That's a big focus for us. But not China because it has a rice-based diet."
Wherever St Pierre Groupe heads, the focus on indulgence, premiumisation and convenience are likely to be front and centre. And that means packaging that creates a longer-life product.
"White sliced bread still has its place and ours has got an extended shelf-life," says Baker.
"There are three perennial trends – health, luxury and convenience. As a bakery business you still have to have a product that tastes good. When gluten-free bread came out, it tasted like cardboard, although it has made huge advances since then.
"Premium and convenience areas are where we operate best. Are the products healthy? They are not unhealthy.
"But the product has to be relevant. Consumers are changing so manufacturers and the product mix has to change. Pre-packaged product is more acceptable and food waste is a huge topic."