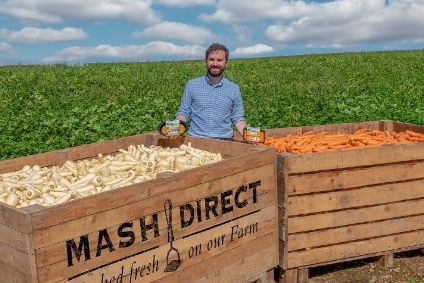 Northern Ireland-based Mash Direct, a supplier of prepared-vegetable products, does business in its home market, mainland Great Britain and the Irish Republic. The family-owned company turns over north of GBP20m (US$25.1m) a year and, as the Covid-19 pandemic hit, was growing its top and bottom lines.
However, like businesses across the packaged-food industry, big and small, Mash Direct has had to react quickly to the way the novel coronavirus has shaken up the sector. Almost a third of the firm's turnover is generated through the foodservice channel.
Mash Direct did, however, see sales to its grocery-retail customers (which take in major retailers on both sides of the Irish Sea) jump in the early weeks of the lockdowns in the UK and Ireland, while COO Jack Hamilton says the company launched a direct-to-consumer service that may become a permanent part of the business.
just-food: What have been the big challenges you've seen since mid-March?
Jack Hamilton: The big thing straight away was the start of panic-buying. It meant we initially scaled-up dramatically just to make sure we could meet demand. We were over a 99.5% fulfilment rate to absolutely everyone. At the same time, we were able to put in all of the health-and-safety measures to keep everyone safe, first and foremost.
To scale up and meet production, we realised we were going to need to take on more people. In the same couple of days as the lockdown really was about to start, we sent out a simple Facebook post, saying that we were looking for people. In 48 hours, we got over 2,000 applicants to help work on a potato-peeling line. We realised at that stage the scale of the problem and the scale of the economic disaster we were facing. We had 30 jobs available and we were able to hire 30 people really quickly.
How well do you really know your competitors?
Access the most comprehensive Company Profiles on the market, powered by GlobalData. Save hours of research. Gain competitive edge.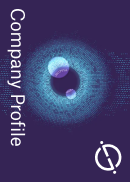 Company Profile – free sample
Thank you!
Your download email will arrive shortly
Not ready to buy yet? Download a free sample
We are confident about the unique quality of our Company Profiles. However, we want you to make the most beneficial decision for your business, so we offer a free sample that you can download by submitting the below form
By GlobalData
At the same time, we also introduced an e-commerce service. We were able to then look after those customers who couldn't go out to buy their regular groceries and ensure they were still able to have a prepared vegetable-and-grocery box delivered to them at home.
just-food: Are the roles permanent?
Jack Hamilton: They're three-month jobs we offered at the time. None of those jobs will be permanent. It [rising sales to retail] hasn't created a mass uplift for us in the long term, simply because a lot of our business is into the restaurant sector as well. Retail hasn't been able to keep up with the decline that we've had from the restaurant trade. Overall, we'll be down a little bit but we just wanted to make sure we were helping out the local community at the same time.
just-food: Is the e-commerce venture the first time Mash Direct has offered direct-to-consumer sales?
Jack Hamilton: We'd dipped our toes into the water a little bit. We'd started the website but had never really done much with it. It was just really to have there in the event we wanted to roll it out if we thought that was a good avenue to go down.
just-food: What's the geographic spread of your e-commerce customers?
Jack Hamilton: It's the whole island of Ireland. We started off with just Northern Ireland because the demand was so big and we wanted to make sure we were supporting the people in and around our area. Then we realised that … there were other people who were asking for our vegetables so were able to roll that out to the whole island of Ireland, with ambitions to roll-out to the whole of Great Britain as well.
just-food: Could e-commerce become a permanent sales channel for Mash Direct?
Jack Hamilton: I think it will. We've got more and more people writing to us saying they like the way it's getting delivered, they're enjoying the service and also the ability to get things delivered from a local, sixth-generation, family farm, so, with that in mind, we think we'll keep going. We've got a team based around it now, we keep a close monitor on it and sales are still going strong. We think it's something we will continue to do for the foreseeable future. It's another way to take farming into the new world.
just-food: With your foodservice business effectively drying up, having an alternate sales channel would have helped.
"Everyone anticipates there's going to be a huge focus on price in the foreseeable future as we face down into recession"
Jack Hamilton: Absolutely. It helps from a business perspective in that way but it also puts us back in front of consumers in a way we would miss out on. So much of our new product development ideas and concepts comes from going out there and doing big shows. With that dropping away, e-commerce means we can send out free samples to loyal customers, test new recipes, without having to actually go to see our fans face-to-face. It's really a good way for us to keep engaging people and coming up with new ideas. Innovation is the lifeblood for any company.
just-food: Mash Direct's financial year runs to the end of February. Were your turnover and profits up on the previous year? Your turnover was just over GBP18m in the year to the end of February 2019.
Jack Hamilton: Yes, they were. Off the top of my head – it just seems like a complete blur, that lifetime ago that was the end of February. Any other time, that number would be something that would be straight off the top of my head. Now it just seems something that's alien. I think [turnover] was around GBP22m, GBP23m. Turnover and profits were up last year.
just-food: You're only three months into the new financial year but, given what's happened so far, by the end of February 2021, are you still expecting turnover and profits to be up again?
Jack Hamilton: No, I would not anticipate that, with what's happened to the foodservice sector. I'd imagine that'd be down. That being said, we are working in an environment where we did bring on 30 additional people to help out in the initial phase, to help out the local community and we've been doing these [e-commerce] boxes at cost prices. It's one of those things where first of all health and safety needs to be the priority, making sure people are safe, and then making sure the business is safe. Those things do cost.
The long-term strategy of the business has to be to look after the people first. If we've got healthy people, that leads to a healthy business. So, while we don't anticipate we're going to have the strong growth we have had in previous years, this proves we've got a good strong and stable business and a really good team around us.
just-food: What proportion of your turnover was through foodservice before the lockdown?
Jack Hamilton: About 30%.
just-food: Okay, so that is significant.
Jack Hamilton: While that has had an impact, because of e-commerce and because of the increase in grocery sales in retail, we're still in a strong position. While that sounds like a big figure, it actually hasn't been too concerning because we've been able to get other channels up and going. We're a really agile business. That's how the business is structured. Whenever we have pressure on one area, we're able to increase focus on another and able to keep the whole thing moving and keep growing.
just-food: So, it's not as if therefore your turnover has been down 30%? There's been some growth in grocery and e-commerce to help offset some or most of the drop-off?
Jack Hamilton: Exactly, it's offset most of it.
just-food: Looking at your business with grocery. It must be difficult to forecast growth given how volatile things are. Moreover, I assume your growth strategy as it stood at the start of 2020 isn't quite what it was. But can you plot out how you plan to grow in grocery over the next several months?
Jack Hamilton: We are in growth in grocery at the moment. One of the fortunate things about having our year-end at the end of February meant we were already reviewing our budget for the new year when all this hit. It was a good opportunity for us to quickly re-forecast before we set everything in stone. I'm happy to say we are up on our budget already just because we are agile. Do I know what it will look like for the foreseeable future? I have absolutely no idea. It's really difficult.
I think what everyone anticipates is there's going to be a huge focus on price in the foreseeable future as we face down into recession. From our perspective we have a very uncomplicated, short supply chain. We are on the farm, we are the manufacturer and we are the brand itself. Our ambition is to pass on those savings, through a very simple supply chain, onto our consumers. We generally … we keep our prices nice and steady through everything and this is no different. Our biggest shocks really as farmers come from the weather. We've had a really fantastic growing season, so our ambition would be to pass on the benefits that nature's given to us and pass them on through price in the next few months.
just-food: What about your business outside the UK and Ireland? I know the foray into the US had its ups and downs. What's the latest there?
Jack Hamilton: For all the export business, we'd fulfil every order we're getting but we're not actively pursuing exports. Our focus has to be on the local market at the moment. We want to make sure there's plenty of food there for the local community and that we have got good food security in the UK and Ireland. While we're still fulfilling any order that comes our way, we're not really actively pursuing export targets at the moment.
just-food: How do you view the situation in your foodservice markets at the moment?
"The reality is people won't eat in restaurants the way they did for quite some time"
Jack Hamilton: We're good to go as soon as they re-open. I think all of those businesses are going through a bit of a reinvention at the moment, in terms of how they're going to supply consumers in this new marketplace. The reality is people won't eat in restaurants the way they did back in February for quite some time. It'll take a little bit of learning. That being said, loads of restaurants have been really innovative – they're serving meals direct-to-consumer in a different way, in either deliveries or click-and-collect.
There's opportunity for companies willing to be innovative to keep supplying into the foodservice market. Green shoots are happening there. We are supplying back into our foodservice customers who are doing new and innovative ways of getting food from chefs to consumers. People are still able to get incredible food delivered straight to them and I think that will be the new normal for a lot of people for the foreseeable future.
just-food: What types of customers are your foodservice clients?
Jack Hamilton: Pubs, restaurants are predominantly where we are. We're helping to de-skill kitchens. Kitchens have the least amount of space. It's a real challenge when it comes to social distancing. We've generally heard the refrain, people saying they like to prepare absolutely everything in-house. I think we're now in a world where that's just not possible due to space constraints. With that in mind, we can come in and help a lot of people out with their veg. We've been working with local restaurants here to get them back on their feet, get them in front of their customer base and then, once the new normal is established, it might be deliveries from home.
One of the things that will have to change very quickly is chips. If you're getting lots of deliveries and you're a restaurant chain that's known for doing a dish that comes with a side of chips, chips are one of the things that's really hard to keep hot from restaurant to the customer. We anticipate seeing mashed potato sales go up as it's something that can hold temperature from restaurant to consumer.