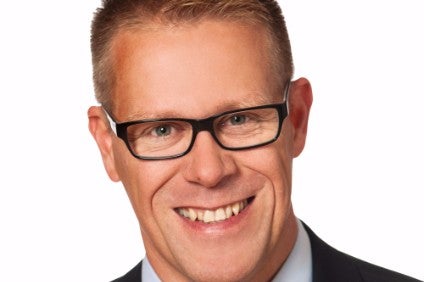 Finland-based Raisio – the company behind brands including Elovena cereal and the cholesterol-targeted Benecol – has had an eventful year, including the departure of long-time chief executive Matti Rihko. Four months on from Rihko's resignation, Raisio has yet to appoint a replacement. One of Rihko's colleagues, Jarmo Puputti, was handed the job on an interim basis and he is attempting to get sales and profits growing again after a year of declines. Puputti speaks to Dean Best about Raisio's performance in the early months of 2017, his plans for growth and his bid to take the top job permanently.
If 2016 had not proved challenging enough for Raisio, 2017 kicked off with a surprise announcement from the Finland-based food group, with Matti Rihko, the company's CEO for a decade, resigning with an immediate effect.
Raisio did not provide a reason for Rihko's departure and, at the time, the company told just-food his exit was "for his own reasons". The business, which counts Elovena and Benecol among its stable of brands, installed Jarmo Puputti, the managing director of its agribusiness division, as group CEO on an interim basis and said it would immediately start the process of recruiting a permanent replacement.
Rihko's resignation after ten years at the top of Raisio came after a year of falling sales and profits at the business. 2016 was also a year of significant changes and challenges in the UK, a major market for the company. Last summer, Raisio sold its UK snack-bar business, Halo Foods, to Dutch investors Nimbus. The deal came three months after Raisio announced plans to licence its Honey Monster cereal brand in the UK to local group Brecks Co.
And, of course, Raisio, like all food companies operating in the UK, felt the impact of the country's decision to leave the EU, with the vote for Brexit hitting sterling during the back half of 2016 and pushing up the cost of some raw materials.
It is four months since Raisio announced Rihko's resignation but the company has yet to make a permanent replacement. Puputti, who joined Raisio in 2013 after stints at Finnish tyre manufacturer Nokian Tyres and defence group Patria, remains in charge on an interim basis and it fell to him last week to announce the company's first-quarter financial results, which included lower sales but higher profits. Earnings were helped by organic growth from part of its business in Finland and by last year's disposal of the loss-making UK snack-bar business.
"The first quarter was very strong. We made excellent EBIT of EUR10.6m (US$11.7m) and we made excellent relative profitability of 11.4% of net sales. A remarkable improvement compared to last year's first quarter," Puputti said.
Raisio's first-quarter net sales fell 18.9% year-on-year to EUR92.5m. The disposal of the company's snack-bar business accounted for EUR13.5m of the decline, while the fall in sterling hit its top line by EUR4m in the first quarter.
Reflecting on Raisio's sales, Puputti said he was "most happy" about the performance of the company's healthy snacks business in Finland, which grew on an organic basis thanks to recent product launches.
However, Puputti said the "biggest disappointment" was Raisio's confectionery business, which takes in two markets, the UK and the Czech Republic. He said Raisio's Czech candy arm "performed very well" but he acknowledged the UK division had "some challenges, both in net sales and in profitability". He added: "I would have expected better results but we know that there are issues we have to solve and we have to support our UK confectionery business."
Raisio's confectionery arm in the UK – much like its local Benecol business – was affected by the pressure on sterling and therefore commodity costs. However, Raisio also reported some issues specific to the company, including lost listings for some own-label lines for its Poppets and XXX mints brands.
Puputti said Raisio's UK confectionery business had also faced production problems. "We have a specific challenge at our Leicester factory. They have had some operational issues in production and that's also affecting the business performance a little bit. There have been difficulties with delivery accuracy and that always has implications for business success," he explains. "Part of the challenge is that the Leicester factory needs new investment – that will take some time. We have some resources on top of the issue and we will definitely fix them. To see positive results in our sales and profitability will probably take several months."
Puputti insists Raisio's Benecol business in the UK is "in very good shape" despite some increased commodity costs, both from the Brexit-sparked fall in sterling but also global pressure on the price of plant stanol ester, the main ingredient in the range.
However, he acknowledges Raisio has had some "difficulties" in getting retailers to accept its requests to up prices on Benecol products but says the company will continue to push, while also looking to make its operations more efficient. "We have to carry on our efforts to transfer some part of the cost increase to our sales price as well. This is very important to our business performance in the future."
Raisio is a group made up of two divisions – the consumer-facing brands arm, which includes its own-label operations, and the agribusiness unit Raisioagro. The UK alone accounts for 40% of sales from Raisio's brands division, a figure that underlines the importance of the country to the group.
Asked if he thinks Raisio will grow the sales and profits from its UK business in 2017, Puputti prefers not to make a concrete forecast, pointing to the uncertainty about how the Brexit vote could continue to affect exchange rates. "That's the biggest unknown factor in the equation," he says. "Our underlying business performance and capability to introduce new products in core areas will obviously help us to perform better in the UK but, to be able to say what the outlook is in this volatile environment, I'd better not take a very strong position. I would probably be wrong anyway."
That said, confectionery, particularly in the UK, has been a difficult business for Raisio for a number of quarters. Given Raisio has a stated strategy of "plant-based, healthy and responsible branded products that meet the needs of consumers and customers", could the company look to sell, if not its whole confectionery business, then, perhaps the under-performing UK arm in a market where the group has made disposals in recent years?
"At the moment, we want to develop our confectionery business. It fits our strategy," Puputti says. He points to the company's work to use more "sustainable and responsible raw materials", including more natural ingredients and argues confectionery can play a role in a consumer's well-being. "If you think about well-being, from our perspective, well-being is also about mental well-being and confectionery has a role in everyday well-being," Puputti says. "We believe confectionery has a role in Raisio's structure in the future."
In Raisio's announcement of its first-quarter results, the company reiterated its focus on "plant-based, healthy and responsible branded products" but Puputti is looking for the business to enter new markets, launch into more categories and roll out products faster.
He said Raisio is most interested "at the moment" in central Europe, "both eastern and western central Europe." He says: "They are geographically close, we already have a presence in some of the countries and we have very relevant products and brands. It's about introducing the right brands to the right markets and to establish the right supporting structures."
Puputti says Raisio has, for example, already started to introduce the oat-based brand Nordic in Poland, where the company already sells Benecol and Elovena. "Based on this experience, we will expand our market footprint," he adds.
Benecol, meanwhile, could be taken into adjacent categories. "The spread category is sliding down slowly and it means we have to find new categories where we can introduce Benecol products so consumers can still continue to manage their cholesterol but do it in a way more relevant to today's lifestyles," Puputti says. "We have very good examples of how we have stretched one of our core brands in Finland, Elovena. The latest product launch was Elovena snack ice cream, an ice cream between two oat biscuits, which was a totally new category for us."
Asked how Raisio could launch products more quickly, Puputti says Raisio already has the "capability", pointing to the processes in place in parts of the business including its Czech confectionery arm but admitted the company would invest more in research and development. "The capability to react fast in today's business and consumer environment is crucial. We are putting a lot of effort in this area to help our businesses to be faster in developing new products. It's not only about money, it's also how we do it. It comes down to processes, how we are selecting the ideas we will implement and how we can improve our marketing communication through using digital media. There are changes in many areas to support the same goal."
It has been two-and-a-half years since Raisio made its last consumer-facing acquisition, buying the Benecol business in the UK, Ireland and Belgium from Johnson & Johnson. Before that, we have to look to 2012, when Raisio snapped up Czech firm Candy Plus and Polish pasta producer Sulma.
The recent M&A activity at Raisio has involved assets leaving the group. Could the company look to acquisitions to help support its ambitions to enter more countries and categories?
"We are putting a lot of effort into organic growth at the moment but we are ready and willing to support this organic growth by doing mergers and acquisitions," Puputti says. "The key emphasis is to find growth and if we find some platforms that can accelerate growth based on our strategy we are ready to consider mergers and acquisitions. Case by case, we have to look very carefully. It's not easy to answer that more in detail at this point of time. We are strongest in Europe and we still have the most growth potential in Europe, so I believe that saying that mergers and acquisitions have to support the growth strategy and the current businesses, then [potential deals] would come from areas not very far [away]."
For 2017, Raisio has forecast its underlying, or comparable, EBIT will be "slightly short" of the EUR50.7m it generated last year. Puputti says trading conditions remain no less difficult than last year. However, Puputti says since has taken the helm, he has found "a lot of good ideas, good innovations", which he makes him believe "there are so many things we can do in the future. I'm confident we have a great company in Raisio".
Just days after Raisio announced its first-quarter numbers, the company announced Sakari Kotka, the head of its confectionery business, was leaving with immediate effect. The heads of Raisio's confectionery operations in the UK and in the Czech Republic are reporting into Puputti "until further notice".
There is, too, the uncertainty of Raisio not having a permanent chief executive, with the board still conducting its search. Is Puputti interested in the job? "I am seriously in the process," he admits. "I'm interested. We will see."