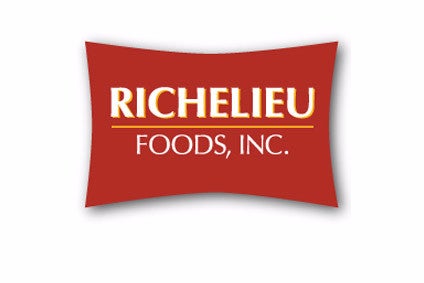 Richelieu Foods, the US private-label supplier backed by private-equity, is expanding production with a new plant to support its growth. Dean Best spoke to Tim O'Connor, the president and CEO of the pizza-to-dressings manufacturer, to discuss the group's plans and how he sees the company's categories developing.
The US is of course traditionally a country where the brand has been king but the recession in the country from late 2007 to the middle of 2009 gave a shot in the arm to private label.
That is not to say own-label food has grown to command anything like the market share seen in some countries in Europe. Brands still dominate the US food sector. However, the economic downturn just under a decade ago meant more US consumers turned to private label than they had historically – and there are signs the category has held steady. Euromonitor estimates private label accounted for 14.9% of US packaged food sales in 2006. It predicts private label's share reached 17.2% last year.
Moreover, according to research from Mintel, so-called millennial consumers in the US – that much sought-after cohort – look favourably upon private label. For example, millennials are more likely to buy store-brand foods than other groups of shoppers. Close to 70% of millennials believe private label is of a higher quality than brands, while 42% argue own-label suppliers are more innovative.
There is a caveat – not all private-label categories are created equal. Some are growing, others are stagnating. However, one that is enjoying higher sales is private-label frozen pizza – and that growth has prompted supplier Richelieu Foods to set up a new production plant.
Richelieu Foods, owned by private-equity firm Centerview Partners, is converting a facility in Wheeling in Illinois to manufacture pizza. Production is slated to start in the second half of the year. The company already has a facility in Ohio that makes crust for frozen pizza and a site for frozen pizza toppings in Wisconsin.
Tim O'Connor, Richelieu Foods' president and CEO, tells just-food the investment has been made to support the company's growth in an expanding category. "The private-label food business in general in the US has grown quite a bit but private label particularly in frozen pizza has been growing ahead of the overall market for a number of years now," he says. "It's been growing at 5-6% a year for the past three years."
O'Connor says private-label frozen pizza accounts for just over 11% of total frozen pizza sales in the US, when looking at Nielsen data. He adds: "There's a number of very large customers or grocery and retailers in the US that don't report in Nielsen and some of them are much, much higher on the private label penetration than the rest of grocery. You have Aldi, Trader Joe's, Whole Foods, Costco, those all do not report through Nielsen and, of course, in the case of Aldi and Trader Joe's it's virtually 100% private label."
Pizza is the larger of Richelieu Foods' two businesses by sales. The other is what O'Connor calls "pourables", taking in products like condiments and sauces.
O'Connor declines to give specific figures for the performance of each division or of the company as a whole, pointing to its private-equity ownership, although he says pizza has "grown to become the largest slice of the business". Richelieu also manufactures pizza for retail customers in Canada and two countries in South America (of which O'Connor declines to disclose the identity).
However, the US is the largest chunk of Richelieu's pizza business. O'Connor cites two factors for the growth of private-label frozen pizza in the country and for the expansion of that side of Richelieu's business.
"For us, overall the quality and innovation of the frozen pizza category has really been driven by the private-label manufacturers and the private-label organisations within several of the larger grocery channels across the US," he explains. "I presume the majority of that is driven by the [fact] grocery retailers can gain more margins off their own brands than the larger national branded companies but certainly the innovation we've brought to the category ourselves has not been insignificant. We do an organic pizza, we do a cheese stuffed-crust pizza, we've done wood-fired pizza. We've driven a lot of the innovation in the category, more so than the other private-label players but also more so than several of the brands as well."
O'Connor joined Richelieu as CFO six months after Centerview acquired the business firm another private-equity firm, Brynwood Partners, in the autumn of 2010. In the spring of 2013, O'Connor became CEO. He cites the company's product development as among the most significant changes in his time at the business. "The growth trajectory and the investment we've had behind innovation has been probably the two keys that have changed."
Richelieu's reticence to divulge too much specific detail about its business stretches to the identity of its customers, although, in pizza, O'Connor says the company only supplies retailers. On Richelieu's website, it describes itself as "the manufacturer behind many of the nation's top retailers' corporate brand of frozen pizza".
The new Wheeling site will initially manufacture frozen pizza but the site is being configured to produce Richelieu's dressings lines, although O'Connor says the company has "no specific plans" in place beyond kicking off pizza production in the back half of 2016.
Richelieu has two plants that make dressings and sauces – one in Illinois and the other in Iowa. In contrast to pizza, Richelieu's supplies retailers and foodservice outlets, as well as manufacturing as a co-packer. It has retail customers for its dressings across the US, O'Connor explains, but its foodservice and industrial contracts are more regional, focused in the Midwest.
Again, O'Connor is reluctant to provide detailed figures on dressings, except to say the division is growing, although he indicates the expansion of that side of the business is, like pizza, coming through retailers. "The brands continue to lose share in that category as well. I think the fundamental economics for the retailer continues to support private label as well," he says.
Product renovation has been an important strategy for Richelieu's dressings business. O'Connor says the manufacturer has looked to make its products "clean", eliminating ingredients like PHOs and high fructose corn syrup. He insists such work is not yet a condition for retail customers but indicates new contracts often include demands for cleaner products. "I would say that on new business going forward we've seen retailers that have put out RFPs that [show] it's an absolute requirement."
Consumer demand for more variety in flavours is also driving Richelieu Foods' product development in dressings and sauces, O'Connor explains, often starting in foodservice and moving to retail. "You still have the core dressings of Italian, ranch, the top two, and then it kind of splinters with caesar and some vinegarettes and things like that. We are seeing flavours like sriracha have been very big in the US over the past almost three years now. Some Asian flavours have also come forth."
Five years is around the length of time a private-equity firm typically actively looks to exit an investment but O'Connor insists he has "had no indication whatsoever" Centerview is looking to sell up.
For now, O'Connor and his colleagues are looking at another year of growth and bedding in the new facility in Wheeling. "I'd be delighted if both of those were successful this year," he says.
Beyond that, Richelieu Foods has what O'Connor calls "strategic growth plans" the company aims to follow. "Growing our top line on both businesses via new customers and continued penetration in existing customers," O'Connor says. "The second one is to continue to drive innovation across both businesses and whether that's with really new innovative products or whether it's in packaging or other delivery devices for both businesses, we'll drive both. Then the third is to continue to drive high levels of customer service across both businesses."