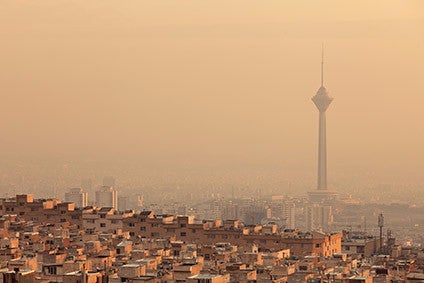 The easing of decade-long trade sanctions against Iran by the developed world offers packaged food makers an opportunity to access the country's 80m strong consumer base. At the end of April, Ireland's Bord Bia embarked on a trade mission with 17 Irish food producers to explore the potential of the market. just-food caught up with representatives from the mission, including the Irish Minister for Agriculture, Food and the Marine, Michael Creed, to find out more.
For a number of years, trade sanctions imposed by the West on Iran over its nuclear arms programme have meant the country has given western exporters limited access to the market. But with those eased at the start of the year, food manufacturers are now quickly exploring ways to break into and expand across this vibrant market.
According to Bassam Aoun, consulting analyst at Euromonitor International, the move opens up access to 24m households "all with increasingly westernised and modern preferences".
However, penetrating the market is no mean feat. According to the World Bank's Doing Business report 2016, Iran ranked 118th of 189 countries for ease of doing business with some of the biggest concerns being the high inflation rate in the country, lack of exposure to packaged foods, and the domination of traditional outlets over modern shopping outlets when it comes to retail channels.
In April, Ireland sent a trade delegation to Iran to investigate what opportunities there are for its food and drink exporters. Here is what some Irish stakeholders had to say about their experience of the country as a potential destination for the country's food exports
Michael Creed, Irish Minister for Agriculture, Food and the Marine
How well do you really know your competitors?
Access the most comprehensive Company Profiles on the market, powered by GlobalData. Save hours of research. Gain competitive edge.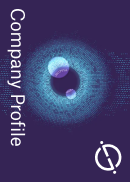 Company Profile – free sample
Thank you!
Your download email will arrive shortly
Not ready to buy yet? Download a free sample
We are confident about the unique quality of our Company Profiles. However, we want you to make the most beneficial decision for your business, so we offer a free sample that you can download by submitting the below form
By GlobalData
In common with a number of markets in the near and Middle East Region, population, demographic and social factors would make the Iranian market attractive for Irish-based companies. Ireland's reputation as producer of premium, safe and sustainable food products is second to none and we would see that a growing Iranian economy and income levels will look for more of these kinds of products. Iran's profile as a key player in the region will also make it a key focus for any nation with agriculture export-related ambitions such as Ireland and could be considered as gateway to the region. Ireland has an ambitions strategy for the growth of its agri-food sector to the year 2025 and deeper engagement with export markets such as Iran are a key feature of this plan.
Given demographic trends in Iran, coupled with previous trade patterns, it could be expected that beef, sheep meat and dairy/infant formula products represent key opportunities [in Iran]. These were also the products which Ireland once exported in large volumes to Iran and so the trading relationship between both countries is already well established. The companies which accompanied us on the trade mission saw significant opportunity for collaboration in these and other sectors and we would expect that we will start to see progress on these in the future.
Trade restriction considerations have receded over the recent past in terms of allowing the smooth operation of key trade facilitating financial infrastructure. This will be good for Irish and Iranian companies wishing to develop lasting, mutually beneficial trade and business relationships.
Ireland remains confident that our food production systems represent an open book, fully transparent in terms of safety, traceability and sustainability. Ireland's previous interactions with other food importing countries have always sought to expand the relationship beyond just trade to encompass broader issues such as the sharing of expertise and knowledge in the agri-food sector, and again this may be something that can also be developed between the two countries.
Aidan Cotter, CEO, Bord Bia
With a well-educated population of 80m people, some 40% of whom are under-25 and an economy anticipated to expand by over 2% annually over the coming years, the lifting of sanctions will offer new trading opportunities in Iran for Irish food exporters to increase their share of a market which returned EUR4m (US$4.5m) in 2015. Ireland`s food and beverage exports to Iran in 2015 consisted mainly of juices, butter and prepared foods.
While exports of dairy produce including infant formula were a feature in the past, this trade has suffered in recent years. Access for Irish beef was secured in April 2012 and the Irish Department of Agriculture has been engaged in bilateral contact with Iranian authorities for some time to finalise the arrangements which will allow for the opening of the sheep meat trade.
The lifting of international sanctions on Iran opens the way for Irish food exporters to explore trading opportunities in the second-largest economy in the Middle East. As the economy grows and demand for premium food products outstrips domestic supply, Iran is looking to countries like Ireland to supply high-quality, safe and sustainably-produced food.
While it is too early to measure the success of the visit in monetary terms, it achieved its objective in providing a comprehensive insight into the dairy and retail sectors and identifying business opportunities in Iran. The high level of engagement from the Irish and Iranian companies at the information seminar and networking event, the learnings from retail outlet management during store visits and the concrete offer from the Iran Dairy Industries Company to examine proposals on the supply of private label, branded own-label or collaboration on investment, development and distribution, bodes well for the future.
The Iranian food industry showed a deep interest in the full range of the Irish dairy offering and while the lifting of sanctions has not yet removed all obstacles to trade, the frank and informative presentation at the seminar by Iranian legal and financial experts as well as the high level of engagement between exporters and buyers ensures that business opportunities will multiply as the economy grows, and sanctions recede.
Colin Clarke, business development manager for the Middle East, Glenstal Foods
At Glenstal Foods we specialise in a full range of dairy products for retail and horeca. Our Glenstal Foods Traditional Irish Cheddar Cheese brand is currently available in Iran in some of the high-end retailers such as Palladium Supermarket in Tehran. We hope to expand our reach in the market through increased distribution and expanding our product range available in the market. Our Glenstal Foods Traditional Irish Creamery Butter is one product we hope to enter into Iran following our recent market visit and study.
Iran is an interesting market for us for a number of reasons. While it has substantial dairy production it does not have the same product offerings as we do in Ireland or Europe. There is an openness and desire among consumers to try new dairy products.
Iran's retail landscape is still quite traditional but I believe that will change in the coming years. We do offer a deli range which can be cut and wrapped in-store so I think this could work well in the traditional trade channels while our pre-cuts might be more suitable for modern trade. I feel as modern trade develops so too will our brand and its market presence.
Obstacles to success in Iran include the lack of imported produce on shelves currently and payment challenges – the lack of bilateral agreements for electronic transfers. In order to develop the market we need to take a strategic view on where we want to be in the medium and long term. It will take time to develop such a difficult market. At the core of developing the market is the opening of our regional office in Dubai where we are well positioned to be close to our customers in the Gulf region. Expanding our reach in Iran will involve selecting partners aligned with our brand identity, a crucial factor in the success of a product. With the lifting of sanctions it is likely consumers will be interested in trying more imported products and I see it as an opportunity to develop our brand further in that region.
Liam Hyland, head of exports at 2 Sisters Food Group arm Green Isle Foods
Green Isle recently entered into the Middle East with pizza being the primary product focus. Our Goodfella's brand is the fastest-growing pizza brand in UAE and we developed a Halal pizza range specifically for the region. The range includes stone baked and takeaway pizza products. These products are produced under strict conditions and comply with all religious standards required for Halal certification. For 2017, we have developed a new range of products including our gluten-free products as well our sweet dessert pizzas which have received a phenomenal reaction from the region's buyers. Given our track-record in launching into these markets, we hope to replicate this success in Iran.
Iran's population is nearly 80m inhabitants and more importantly 60% of its population is under the age of 30. Consumers are well educated and interested in trying and experimenting with western products, with pizza being a popular choice. Developing a strong pizza or frozen business in Iran has excellent potential as all the market fundamentals are in place and the key success factors for developing a frozen branded business are all moving in the right direction.
As an organisation, we are nimble and efficient at adapting to new market conditions with excellent new product capabilities supported with a strong technical support and an experienced export team, who relish the challenge of new market opportunities. Being a small player on the world stage requires being innovative, agile and flexible and this is our mantra. These traits embedded in our company have been instrumental in getting Green Isle Foods listed as a supplier internationally – the seeds that will hopefully help us reap the harvest in future years to come in Iran.
The two biggest challenges we face is Iran's banking system, which needs to be stabilised as well as prohibitive import tariffs. The fragmented retail landscape is also a factor as well as freezer availability, but we believe if we find the correct route to market, these obstacles can be overcome. We are presently reviewing all our options for market entry and we are developing alliances and partnerships in Iran to provide us with a strong foundation to enter the market once the market infrastructure stabilises and improves. We hope these relationships will grow from strength to strength in the future, allowing us to develop our brands and products in the region.
Additional reporting from Katy Askew.