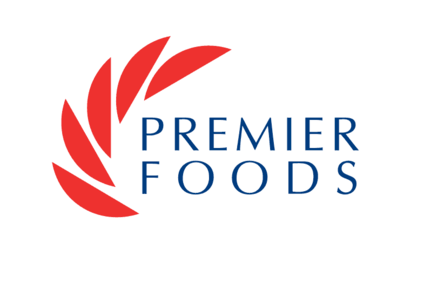 With growth hard to come by at home, international markets are an opportunity for UK food group Premier Foods. The Mr Kipling maker exports to around 30 countries but in recent months has set up a specific business unit to develop a sustainable presence overseas. Dean Best spoke to Peter Ellis, the head of division, at the SIAL trade show in Paris to hear about the company's plans.
Premier Foods plc, the UK food manufacturer behind brands including Bisto gravy and Ambrosia custard, exports to scores of overseas markets – but still makes the vast majority of its sales domestically.
In some ways, given the turbulent period Premier has endured in recent years, one can understand why the business has been slow to develop a coherent international strategy.
However, the company is building the foundations of a serious overseas operation. Last month, Premier announced it had divided its business into three units, with one focusing squarely on markets outside the UK.
The group has identified three "strategic markets" – China, the US and Australia – and has made inroads to each. Ambrosia products went on sale in Shanghai last month, the Sharwood's brand has a presence in the US and Premier has secured cake listings in Australia.
Peter Ellis, the head of Premier's fledgling international division, joined the company as director of international sales in 2012 after 16 years at Campbell Soup Co. He says these deals are evidence Premier wants to develop a different kind of overseas operation.
"Export can be very transactional and that's not we want to be. What we're doing in China is about building an international brand through a partnership. What we're doing in the US is the same. What we're doing in Australia is a direct-to-retail relationship. There's not one size fits all but it is about building something sustainable," he says.
"We don't want to build an export business. We want an international business. We want to be building brands in a sustainable way where consumers are pulling the product, rather than us pushing the product."
Given the challenging trading conditions in the UK and the challenges facing Premier in growing its domestic sales, devising a coherent international strategy with executives focused on overseas markets is a way for the company to diversify its business and spread its risk. Forty-eight hours after meeting Ellis at SIAL, the company warned its annual trading profits would be "towards the lower end of market expectations" after a challenging third quarter when the UK group's branded sales fell by over 4%.
Ellis prefers to look at Premier's renewed international ambitions in a different way. "What I would say is that international is a big opportunity. Today, we're very small, it's less than 5% of our sales. If you look at most big FMCG businesses, between 15% and 20% is more typical," Ellis says. "We've got so much white space to go at. We're focusing on those three markets but there's loads of others. We're going to look at South America, broader Asia, South Africa, the Middle East. There are more places we can go than the research we've got."
However, it will be critical Premier keeps its strategy focused, weighing up where best to look next. The company already exports to "30-40 markets but not a meaningful way", Ellis says, and it is more likely to be able to build sustainable international businesses in a select few countries.
Ellis agrees. "We're going to be very laser-like in when we want to go somewhere. It isn't about finding lots of distributors, it's about partners. We want to borrow other people's assets to do the job well – as we have done with Swire in China."
The launch of Ambrosia in China, first announced last autumn, raised eyebrows in the UK. However, after Ellis said the dessert brand "resonated" with Chinese consumers due to its less sweet flavour. "The Chinese don't like particularly sweet products," he notes.
Premier has secured listings for Ambrosia in a number of retailers in China, including multinationals like Wal-Mart, Carrefour and Tesco – and has ambitions to move into another province. "Based on success in those markets then we'll expand to another province. We've set ourselves 12 months. Depending on how it goes, if it goes really well, we'll go faster, we'll expand quicker," Ellis says.
Within the next 12 months, Premier is hoping to have secured local production for its Sharwood's cooking sauces in the US. It is in talks with two potential manufacturers.
"The US is a big opportunity for us, the big consumer goods market in the world, so it's hard to ignore," Ellis says. "We've developed a business over there with Sharwood's. We're looking at manufacturing options for that, because shipping heavy glass jars across the Atlantic doesn't make sense. We're in advanced discussions on manufacturing locally."
Ellis believes production within the US will help Sharwood's better compete on price in a market he argued will see rising demand for Indian cuisine.
"There are more Indian restaurants opening in the US than anywhere else in the world. They are opening at a rate of one or two a week. What we expect to happen is what happened in the UK in the seventies and eighties; consumers will try the product in a restaurant and want to replicate that at home," he says.
In Australia, Premier's third strategic market, the company is looking to exploit "taste profiles that are not dissimilar to the UK", Ellis says. International food manufacturers often hold up Australia as one of the more problematic, with the strength of the country's two main grocers – Woolworths Ltd and Coles – regularly cited.
Ellis says Australia is "challenging" but adds: "We can get our product on-shelf, it's early days and it's going alright. We recently launched Cadbury and Kipling in all-year-round business with Coles."
It is early days for Premier's entire international division. However, the company has set a target for growth. "The vision is GBP200m of sales by 2020 as part of the company being a billion." Premier has a lot of heavy lifting to do at home but outside the UK it has confidence it can build a long-lasting business.