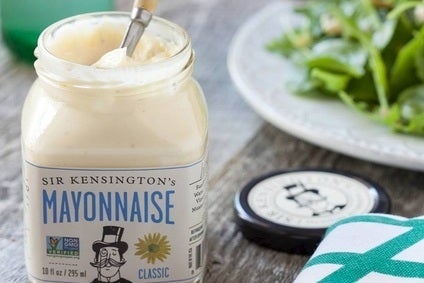 Fledgling US condiments maker Sir Kensington's, which is building a business supplying retailers like Whole Foods and foodservice chains like Bareburger, has secured financial backing from Verlinvest, the Belgium-based private-equity firm backed by shareholders in brewing giant AB InBev, and the founder of Vita Coco, the coconut water business. In just-food's latest bitesize interview, Mark Ramadan and Scott Norton, the co-founders of Sir Kensington's, talk to Dean Best about how they plan to use the funds.
just-food: What will the different investors bring to the table?
Mark Ramadan: Our expectation is Verlinvest really understand building lasting brands. Mike Kirban, the founder of Vita Coco, became an investor because he built a successful business in the same space. We hope that he'll provide a measure of advice when it comes to how to build a company like that and how to maybe eventually go global if that's something we choose to pursue. David Barber, with his brother, founded [farm and restaurant business] Blue Hill and they've really been pioneers in the Slow Food movement and the farm-to-table food movement so they have a really fantastic perspective when it comes to higher-quality sourcing and an understanding of the restaurant world.
One of things that we have gotten to the scale to start to do is try and understand our customers better. When you are a small food business, you sell to whoever's buying and make sure the reorders keep coming but, when you're small and you're not in that many stores, it's hard to get a really good handle on who the people are that buy our condiments, what else they have in their fridge and where do they live. If you had a crystal ball and you could understand all that, you could better tailor your message and better target your promotions and that sort of thing. We haven't really been able to do that in the past. I don't know if it's a roadblock but it's not been something we ever had the scale or resources to do.
just-food: Beyond Whole Foods, what's the mix of your retail accounts?
Ramadan: On the retail side, Whole Foods is our largest customer but substantially all of our business is through the natural and specialty channels. Retailers like Whole Foods, The Fresh Market in the south and Mariano's in Chicago. Right now, that's where we're focused because that's where our momentum and there's still a lot of opportunity there. Most Americans shop in stores like Kroger and increasingly stores like Costco and other club stores. That's on the horizon for us but it's not really a focus right now.
How well do you
really

know your competitors?

Access the most comprehensive Company Profiles on the market, powered by GlobalData. Save hours of research. Gain competitive edge.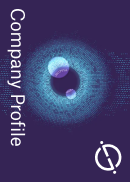 Company Profile – free sample
Thank you!
Your download email will arrive shortly
Not ready to buy yet? Download a free sample
We are confident about the unique quality of our Company Profiles. However, we want you to make the most beneficial decision for your business, so we offer a free sample that you can download by submitting the below form
By GlobalData
A substantial amount of our business is foodservice, in addition to retail. We work with restaurants and hotels and that amounts to a big part of our business. Those range from the super high-end, from the Ritz Carltons and Four Seasons of this world to Michelin-starred restaurants like The Spotted Pig in New York to fast-casual burger chains that are adopting the farm-to-table movement and making burgers – they are still fast-casual – but a lot better.
Norton: We do have a germinating business selling to online retailers too. There's a new crop of both foodservice and retailers operating online. Those are all growing venues for us. It makes sense because you have a progressive customer who's experimenting with buying online, who is one that isn't just relying on their old habits of going to the supermarket.
just-food: The rise of the digital sphere and the popularity of social media has enabled smaller, up-and-coming businesses like yourselves to carve out a foothold in categories that have been dominated by well-established brands like Heinz and French's. Are they agile enough to also benefit from these changes in consumer habits?
Norton: The brands that really spread on social media and the ones that become the favourites of consumers are ones often like ours that have a real founder's story, a motivation around a passion and a quality and a true reason for being and are, to some degree, mission-driven. Often, we see large, very resource-rich brands and companies try and apply the same tactics to social media communication without such strong results because they don't necessarily have that ability to communicate in their DNA. Of course, they do have a lot of resources and they have a very long head start. However, the change in food is happening more swiftly than it's happened since the middle of the 20th century.
Ramadan: The decline of a lot of these major brands, big household names has probably less to do with their lack of facility with social media and more to do with the fundamental shift in preferences in the consumer base. They will use their resources to do whatever they can on social media and they will probably have big audiences but that's not going to necessarily fix the problem if there's no longer product-market fit in what they make for the new generation.
just-food: How do your products' attributes appeal to the new consumer in the US?
Ramadan: We don't use anything artificial, we don't use high fructose corn syrup, we don't use factory-farmed eggs, we don't use genetically-modified ingredients. A lot of those are buzzwords but really the point is there is more awareness around what those things are and there is a lot more desire to have brands be transparent about what they use and be honest about using quality ingredients. When you use better ingredients, taste is better. The ketchup happens to have half the sugar because we use whole tomatoes that have a natural sweetness to them. That transparency and authenticity of ingredients is what people want. A lot of these legacy brands have been trying to save money and cut costs and cut corners for 30 years. It's been working for 30 years but people demand more now. For a lot of these bigger brands out there, they are maybe between a rock and a hard place.
just-food: Where are the products made?
Ramadan: We work with manufacturing partners. We own all the recipes and do the recipe development in-house. It's not made by us.
just-food: What are the company's annual sales? What is the sales split between retail and foodservice?
Ramadan: Annual sales are not something we're sharing at the moment and that's not a split that we're comfortable sharing.
just-food: Can you disclose the rate of annual growth?
Norton: We've doubled or tripled every year.
just-food: Is the business profitable?
Norton: That's again not a detail we can share.
just-food: Do you have international ambitions?
Ramadan: I don't know if we've fully fleshed those out yet. The United States is such an enormous market that it is completely consuming our focus for at least the next three years. It's certainly on our radar. Ketchup, mayo and mustard are global products and healthy-eating is something that everyone in the world deserves. We do work internationally in a few places. We work with Canadian retailers, we're a little bit in Japan but for the most part it's the United States. When the time comes, we'll want to develop an understanding of who are the top consumers of ketchup, mayo and mustard and where are the markets where we can be the most interesting, rather than go to a market where there are already plenty of options for better ketchups and mayos.
just-food: What presence do you have in Canada and Japan?
Ramadan: In Canada, we work with Loblaw and Sobeys. In Japan, on the retail side, it's limited mainly to specialty stores. The reason we are in Japan is for Bareburger, one of our New York burger partners. They were expanding to Japan. It was just an opportunity to piggyback there.
just-food: For the next year or so, with the support of these investors, what will be the main priorities for the business?
Ramadan: The funding is really about taking the foundation that seems to be working, being super-focused on that and reaching more people that we aren't yet reaching in those existing channels. I know this isn't the most exciting answer. It's not about quadrupling our product line and selling to Walmart. We're really at the tip of the iceberg and these are big categories. They're mature categories so people's preferences don't change overnight so we really want to take a measured approach to reach the right people in the right channels at the right time – and then expand when we feel like the time is right and we have exhausted the possibilities where we are now.
It's certainly going to take at least a year. On the retail side, it's really staying focused on the channels we are already in but fleshing them out more. With the product line that we mostly already have, although maybe there will be different flavours and sizes here and there. On the restaurant side, again, we're not in that many restaurants or hotels. The food world is changing quickly and these cities are huge. There are a couple of other cities that we'll want to shift our focus to, that we have a little bit of business in but we don't have people in. Other than that, the focus will stay the same: which is bringing better ketchup to better restaurants for better burgers.
just-food: Earlier this summer, McCormick acquired "craft" barbecue sauce brand Stubb's. Do you expect to see those kind of deals increase in your category? And have you had interest already?
Ramadan: We won't comment on whether we've had interest. In the space in general – whether it's condiments or snacks or beverages – acquisitions are going to at least keep pace with where they've been as the woes of these larger food manufacturers don't go away. In the last 12 months, there's been a flurry because these start-up brands have been able to reach consumers more quickly than ever and these legacy products are just struggling in general. If the economy doesn't crash tomorrow, people will continue to buy better food, those brands will continue to grow, and these bigger food companies are better set up to acquire young, fast-growing brands than they are to grow their own all-natural brands, which is what I was trying to get to earlier.
just-food: Do you have an exit date in mind?
Norton: We're really focused on building our business, growing our retailers, our restaurant customers and focusing on pleasing people right now. There's definitely no date in mind.
Ramadan: We have a lot of work to do. We feel lucky we have this funding and a partner like Verlinvest behind us. It took us a long time to get to step one. There are a lot of steps between now and the future so we're far from thinking anything like that.