Why do companies invest in sustainability? To save the planet? Not really. Jerry Lynch, chief sustainability officer at General Mills, sees sustainability as an "innovation challenge", while uniting environmental and cost-saving strategies ensures that the sustainability mission addresses both environmental and economic aspirations.
Whether it is expressed as the 'triple bottom line' or 'people, profit, planet', sustainability for large public companies has to include the idea of commercial interest. Not only does the notion that it is about altruism or sacrifice not ring true, particularly to those who retain a sceptical view of free market capitalism as a force for good, it also takes companies into dangerous territory.
As Nestle chairman Peter Brabeck-Letmathe and others have suggested, it is not for executives of public companies to view sustainability as in some way 'giving something back'. Such largesse is quite simply not theirs to distribute.
So in a sense, the closer the sustainability agenda is allied to the pursuit of economic success – and maximising shareholder return – the more credible it becomes.
General Mills is a company which places the integration of margin optimisation and environmental innovation at the centre of its sustainability strategy, and it is no surprise that chief sustainability officer Jerry Lynch refers to Michael Porter, whose work spawned Nestle's Creating Shared Value concept, when discussing General Mills' approach to sustainability.
Lynch stresses that the company's cost-saving programme goes "hand in hand" with sustainability. Launched seven years ago, its Holistic Margin Management strategy aims to eliminate non value-added processes, labour and materials in order to minimise costs, reduce waste and drive the company's environmental performance.
How well do you really know your competitors?
Access the most comprehensive Company Profiles on the market, powered by GlobalData. Save hours of research. Gain competitive edge.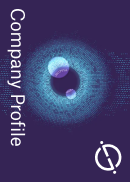 Company Profile – free sample
Thank you!
Your download email will arrive shortly
Not ready to buy yet? Download a free sample
We are confident about the unique quality of our Company Profiles. However, we want you to make the most beneficial decision for your business, so we offer a free sample that you can download by submitting the below form
By GlobalData
"This has been a key strategy for us for the past seven years," says Lynch. The company announced in January that it would be seeking a further US$4bn in Holistic Margin Management savings between 2010 and 2020. Lynch is excited about the concomitant environmental impact reduction. "There are literally hundreds of initiatives that we're leveraging for environmental benefit."
In its 2012 Global Sustainability Report, published earlier this month, General Mills announced that it was more than halfway to achieving its 2015 targets in three key sustainability areas, namely water efficiency, solid waste reduction and packaging.
Its water usage rate fell by 11% between 2005 and 2011, and its solid waste usage rate has fallen by 34%, on the way towards 2005-2015 targets of 20% and 50% respectively. Meanwhile, it has improved the packaging footprint for 27% of its production, against a 2009 baseline, over halfway toward its target of 40% for 2015.
"All of them I think are good achievements that we're particularly proud of. We're probably a little bit ahead of where we expected to be on those areas," says Lynch.
Meanwhile, on its greenhouse gas (GHG) emissions rate, the company reported a reduction of 8% between 2005 and 2011, against a 2015 target of 20%, while its energy consumption rate has fallen by 6% between 2005 and 2011, with a target of 20% by 2015.
Lynch sees the sustainability mission fundamentally as an "innovation challenge". And it is innovation which synthesises environmental and cost benefits or, as he puts it, "both and", rather than "either or".
"Driving sustainability, integrating into business decision making, is what really makes this come alive," he continues. "Sometimes you come at these things by looking at the cost first and sometimes you drive value by starting with looking at the environmental impacts. This is a marriage of holistic smart thinking about both the business and sustainability."
For specific examples, Lynch points to energy efficiency improvements at General Mills' cereal plant in Covington, Georgia, where a series of small-scale capital investments and changes in management practice resulted in annual cost savings of US$200m, "which obviously has a greenhouse gas knock-on benefit".
Meanwhile, another plant in Albuquerque New Mexico has been "very creative" about approaches to waste, increasing its recycling rate from 40% in 2010 to 90% last year. With regard to its packaging targets, Lynch points to technical innovations at both its Yoplait and its cereals businesses.
Another example of sustainable innovation can be found at the company's oat-milling plant in Minnesota, where a biomass burner installed last year now generates 90% of the steam the plant needs, saving US$400,000 a year and reducing the plant's carbon footprint by 40%.
Some innovations are lower-tech. Installing a custom-designed ice cream scoop cleaner at its Häagen-Dazs ice cream shops, which eliminates the need for constant running water, has reduced water usage by 75%, saving $1m in annual costs globally.
General Mills' integrated approach appears to be paying dividends in improving environmental performance in its food production operations but for a food company sustainability issues in its agricultural supply chains are also critical.
Lynch concedes that the company is "a long way" from being able to measure and track its environmental impacts right down its agricultural supply chains, particularly in the open commodity markets through which it buys its core ingredients.
In such open commodity markets, Lynch explains, "it's very difficult to do that kind of tracking without adding incredible cost to the supply chain". Instead, General Mills looks at the challenges "in aggregate, based on pilots around the world" and seeks to "identify hotspots and then really focus on driving the improvements to instil best practices at the farm level and across the value chain".
Lynch believes the company's participation in the multi-stakeholder Field to Market initiative, which brings together all elements of the food value chain with NGO and government partners to drive sustainability improvements in crops such as corn, soya beans, wheat and oats, has been positive in this regard.
The Field to Market Fieldprint Calculator, for instance, helps suppliers to analyse their efficiency and make comparisons with farmers in other geographies, "to enable the farmers to make the best use of natural resource inputs and to minimise any impacts".
In a company which prides itself on integrating sustainability into its entire business, increasing awareness and understanding of the sustainability challenges inherent in agricultural supply chains throughout the 35,000-strong workforce is also important, Lynch says. And the company found a novel way of addressing this at its Minneapolis HQ last year.
An "immersion" event for the 3,000 employees at its Minneapolis headquarters involved having two dairy calves and a five-square-metre patch of wheat transported onto the campus, with oat farmers from Canada, seed companies and representatives from the Dairy Association coming to speak to employees about "the opportunities and the challenges" related to sustainability.
Nurturing and developing that linkage with agriculture is "incredibly important", says Lynch, and a further example of how General Mills is "driving sustainability thinking into our everyday business decision making".