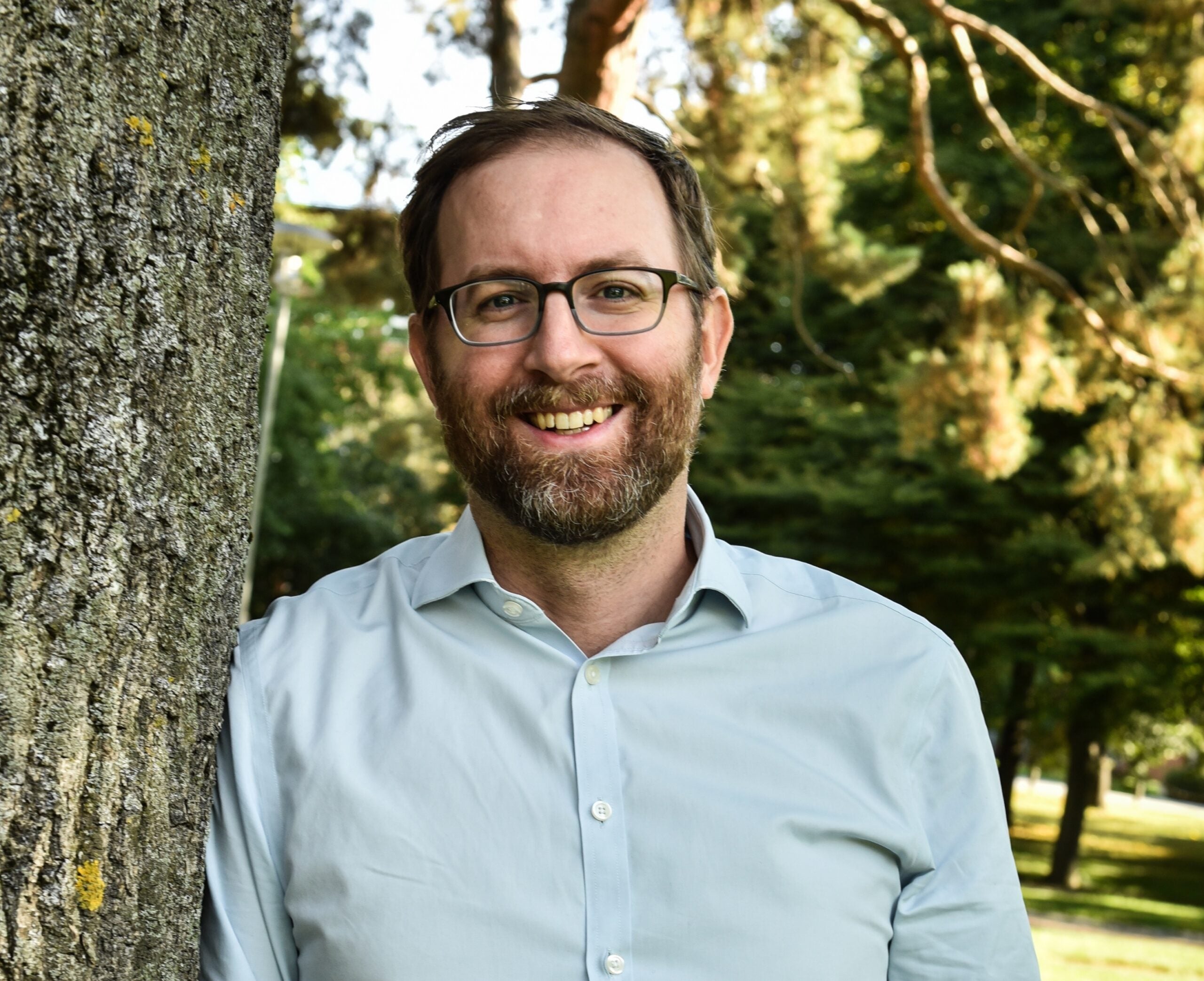 Stockholm-based Stockeld Dreamery, founded in 2019 as Noquo Foods before rebranding, is a plant-based cheese start-up. It won almost EUR3.3m (US$3.9m) early last year from backers that included Henry Soesanto, the CEO of Philippines food and beverage firm Monde Nissin, the owner of UK meat-free business Quorn Foods.
Last week, the firm announced it had added to last year's funding with a Series A round to scale-up the business. The Series A was led by a pair of the start-up's original backers, Astanor Ventures in Belgium and London-based venture capital tech investor Northzone.
Joining the round as new investors were Sweden-based VC firm Gullspång Re:food, Eurazeo, an investment company in France, and Norrsken VC in Stockholm.
Another VC firm in Sweden Edastra, and Trellis Road, a food-tech investor also based in Stockeld Dreamery's home country, also took part, alongside David Frenkiel, a co-founder of vegan food firm Green Kitchen Stories and Alexander Ljung.
Founded by entrepreneur Sorosh Tavakoli and food scientist Anja Leissner, Stockeld Dreamery plans to move to a new headquarters complete with a pilot production plant in Stockholm next year. Having expanded the team from four to 22, it also intends to grow to 50 staff by the end of 2022.
Just Food speaks to Daniel Skaven Ruben, head of strategy and special projects at the business, about the fledgling company's growth strategy and the prospects for the market for plant-based cheese, which remains in its early stages.
Just Food: Where can consumers buy Stockeld Chunk, the first product you've launched?
Daniel Skaven Ruben: We currently sell through a few select foodservice partners (premium cafes and restaurants) in Stockholm: Kale & Crave, Fafelle, Pom & Flora, and BAK Bakery. At these locations, Stockeld Chunk is available in various dishes. We also sell Stockeld Chunk directly to retail consumers via the popular cheesemonger Wijnjas Grosshandel as their only plant-based cheese. This fall, we'll expand our distribution footprint quite a bit.
Just Food: Could you indicate in which areas? Retail or foodservice? Are any major retail chains in Sweden set to list your products? Are these distribution gains set to come in Sweden or outside?
Daniel Skaven Ruben: We will not be in retail in Sweden this fall. Once we go to retail, we will be in all three major grocery chains in Sweden – Coop, ICA, Axfood). We believe that foodservice is the best initial launch channel for our current product, Stockholm Chunk, which can be used as a salad cheese, as it's akin to feta. Future products such as, for example, cream cheese and melting cheese – for pizza, etc – may however launch in retail first, or simultaneously with foodservice.
We're looking at major markets in Europe and North America and we're actively visiting them and meeting relevant actors there. So there are various ongoing conversations. No timeline for when we'll launch outside Sweden, but we feel a sense of urgency and are eager to bring our products to consumers in all major cheese markets.
Just Food: You described teaming up with Astanor Ventures and Northzone as "particularly fruitful".
Daniel Skaven Ruben: Astanor Ventures is one of the leading ag-tech/food-tech VCs in the world. They launched Europe's largest ag-tech/food-tech impact fund last year. They've backed some of the most impactful food-tech companies on the market and they're impact-focused and mission-driven – just like us. Also, they really have an outstanding team. The advice they can provide for us as a science-driven, impact-focused food company is invaluable, for example, in terms of production, scaling, distribution and go-to-market.
The same goes for Northzone. They're one of the leading non-food-tech investors on the market. As they've invested in 150-plus start-ups over the years, including in start-ups that became unicorns, like Spotify, Klarna, and iZettle. They've got thorough experience in helping tech-driven companies build the right team, find product/market fit, and expand internationally. Astanor Ventures and Northzone are truly valued partners in the journey we've embarked on.
Just Food: Of the new investors, can you pick out what some could bring to the table to benefit the business?
Daniel Skaven Ruben: Our new investors such as Gullspang Re:food, Norrsken VC, Edastra, Eurazeo and Trellis Road strengthen us in many ways. Some of them infuse novel thinking, having been entrepreneurs themselves and built large businesses; others contribute a very strong impact mindset. They've all invested in, and supported, exciting companies (food-tech and non-food-tech alike). This experience is invaluable as we scale Stockeld Dreamery in terms of, for example, team, product range, and geographic reach.
Just Food: Does Stockeld Dreamery do its own manufacturing or is that outsourced? It seems you have plans to move into a pilot production plant next year.
Daniel Skaven Ruben: We currently produce at Emå, a creamery in the Småland region of southern Sweden, where Ikea is from. We do have our own team members on-site for production. The pilot production plant which we hope will become operational in the Stockholm region in the relatively near future allows us to accelerate our product development and new product launches.
Just Food: One of the principal challenges with plant-based cheese is taste and texture. Can you outline what the company has done to try to overcome those problems? Are there particular ingredients or processes you are using to try to alleviate these concerns?
Daniel Skaven Ruben: Many, perhaps most, of the currently available plant-based cheeses on the market do not meet the expectations of consumers in terms of price, taste and convenience. These cheeses underperform versus their dairy-based peers in taste, nutrition, and/or cost. That's why this segment has remained relatively niche until now, certainly when comparing to plant-based meat and milk alternatives that have gained significant consumer uptake in recent years.
Making cheese without, for example, casein is a challenge. We feel however the vast majority of plant-based cheese products haven't been ambitious enough. There are thousands of potential plant-based crops/sources that could be utilised, that are yet to be tapped into. We're investing in what we think will be one of the largest R&D teams for plant-based cheese in the world. This will allow us to explore a wider range of potential ingredients and processes to develop and deliver cheese products that consumers desire and crave.
Just Food: What are the next products set for launch?
Daniel Skaven Ruben: In our product pipeline we have, for example, a spreadable cheese and a melting cheese. We expect that at least one of them will be on the market in the next 12 months. We don't disclose sales and sales forecasts, but given that we've only launched one product so far, in May this year, in one market (Sweden), and that it's available at a handful of foodservice actors, you can imagine that revenues are still pretty modest.
There's a lot of excitement for what we're building, and we're in conversations with a large range of potential customers both in Sweden and internationally. To achieve the impact we aspire for, we need to be present in all major cheese markets, Europe and North America included. Given the outsized impact the food system (and not least dairy) is having on total greenhouse gas emissions, we feel a sense of urgency to expand internationally and deliver more climate-friendly products than the legacy options. The food system represents 25% of total greenhouse gas emissions; dairy alone is 2-3% of total greenhouse gas emissions. We want to help cut those numbers.
Just Food: When do you expect to need to raise more funding and why?
Daniel Skaven Ruben: We just raised EUR16.5m, after having raised EUR3.25m just last year, so we have some dry powder to put towards our goal. Our first vision is to create the world's most ambitious cheese, so we're deploying our resources to build a high-caliber team, world-class R&D, production facilities, sophisticated distribution, and more. That's our full focus at the moment.