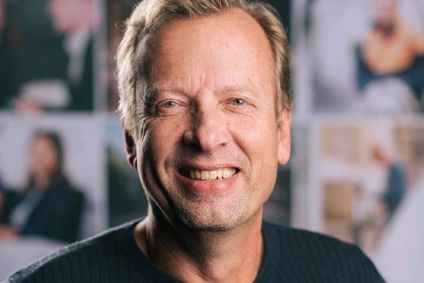 just-food: Let's start with the new investment in the business. How did that come about?
Maiko Van Der Meer: We started in October 2019 and, throughout 2020, we realised eventually we would need investment. Putting in our own savings would only get it so far, particularly when you have growth and need to pre-finance your stocks – and particularly if you focus on retailers. They're not all paying you [within] 14 days. We had a lot of discussions with investors and realised we would need somebody who could back us in the second round as well and who understood the company is not a typical start-up. All three founders have a lot of experience in the business and have a slightly different attitude than a sort of random millennial who has a wacky idea and wants somebody to be funding him.
These guys who invested own a whole bunch of other food companies but also 1,000 restaurants across Europe. That made it very attractive. We are now preparing a launch into one of the restaurant chains as we speak.
just-food: Besides access to foodservice customers, what other benefits does the investment bring?
Maiko Van Der Meer: A bit of background: when we started last March, we had planned to focus on the global foodservice market. We had the first 20,000 kilos ready in foodservice packaging. Obviously, one week later we got all depressed and realised we better change our strategy and focus on retail. That changed our strategy completely. With retail, you have a bigger working-capital challenge, bigger marketing investments to be made and it's a whole different ballgame. That is one thing for which we needed support.
Secondly, now foodservice is hopefully going to open up again in April, May, June this year, we have come up with a plan to re-enter foodservice, a year after we tried the first time. I was just talking to our agent in the UK. A lot of chains are now preparing their menus for May/June re-opening and they all want plant-based stuff. Covid has almost increased the demand for our type of products. People want to be more healthy, they care for the planet and, if they can have a tasty alternative that is also sustainable and good for you, then that's of course very attractive. We are now having lots of discussions with foodservice operators who are thinking about us for their reopening menus. The knowledge of this investor, operating 1,000 restaurants across Europe, is very beneficial.
just-food: Why did you decide to set up Novish?
Maiko Van Der Meer: My background is in flavours and food ingredients. I was globally responsible for a flavours food ingredients business and love to work with customers on developing new products. That was my heritage. Then, ten years ago, I entered the field of seafood, meat and poultry. I thoroughly enjoyed those ten years but, of course, with meat, seafood and poultry, you just chop up dead animals and package them. There's not a lot of food ingredient flavours you need but it gave me insight into how that business works.
I joined a meat company, a big Dutch cooperative, three years ago as CCO. They had done nothing in plant-based meat. After two tough years, I managed to convince the owners they should convert a big beef slaughterhouse into a veggie factory and we launched a nice range of plant-based meat. I got so excited about the plant-based movement and trying to convert animal protein to plant protein to feed the world. In October 2019, I was getting fed up and decided to do something myself. I had hired a very senior R&D technical manager to help me launch these plant-based meat products, [Novish co-founder] Paul den Dulk, and, when I left Vion, we came up with this idea. We asked Katja [Busser], who is my wife and, with 20 years, a very experienced food technologist as well, having been in sales and marketing and development and production and we said: 'If we can't pull it off with the three of us, then nobody can.'
Now we are renting an old seafood factory, which is quite hilarious. It really feels like we are starting our own company and it's becoming really serious now.
just-food: When you worked in meat and seafood, what were the internal discussions about the potential for – and threat from – plant-based alternatives?
Maiko Van Der Meer: In seafood, none at all. When I started this plant-based seafood activity, my old colleagues from Marine Harvest and from Klaas Puul were flabbergasted. The seafood industry has been completely oblivious to this trend. Suddenly, after two or three months, big companies approached me asking if they could help us or do something together. I'm talking to some of the big global seafood companies to see whether it might be something for them in a small category or through some cooperation or whatever.
On the meat side, it has always been there. Plant-based meat has been there for 20 years and the increased hype around plant-based meats happened three or four years ago. I would say in the meat company everybody knew about it but they all said 'This veggie stuff, we don't like it. We want real meat. We are meat lovers. All this veggie stuff is nonsense.'
just-food: How do you think the global seafood majors are now viewing the emerging area of plant-based seafood?
Maiko Van Der Meer: I bet you in two, three years all of them have started serious activity. I like Nomad Foods the most in that sense. They have launched Green Cuisine, which by the way are very good products but they have launched a whole range of meat alternatives and haven't touched their own fish fingers, which we always joke a little bit about because we feel they should dare to do that as well – cannibalise their own business as it were – otherwise we'll do it for them. There is a small German company Frosta, who do a little bit, and one or two others, but it's very preliminary.
just-food: Do you think there has been some complacency?
Maiko Van Der Meer: Oh yes. I think, to be fair, on meat, the story is clearer. People have heard about the health [issues], animal welfare, methane and CO2 and antibiotics. What you see around seafood is there is a lot of issues, like overfishing, by-catch, heavy metals, the antibiotic use in farming, but they are less known to people and it will take a while until people realise it would be a good idea to also eat less fish and maybe look at some alternatives.
just-food: How do you think retail buyers and consumers view plant-based seafood?
In the more developed markets, like the UK, Netherlands and Scandinavia, over the last few years  some of the plant-based meat companies have tried fish products. They take their regular soya burger, take out the meat aroma and put fish aroma in. You have the texture of plant-based meat burger as a patty, it smells and tastes like fish but, because the texture is more like meat, it doesn't go very well. From day one, we've wanted a white flaky, texture, which is much more like fish. We don't want a meat texture which happens to taste like fish.
If it's just people who make meat analogues who put some fish aroma in that's not going to do it for the consumer. We are now in ten supermarkets around the world and everywhere the category manager has been a bit hesitant. Our rotation on the shelf has been above the average plant-based meat rotation.
just-food: There has been some data recently published in the UK suggesting the number of consumers cutting their meat consumption – or not eating meat at all – fell in 2020 compared to a year earlier. Have you seen similar trends?
Maiko Van Der Meer: Uncertainty moves most people back a little bit to more known, traditional choices.
just-food: Once the dust settles on Covid-19, or we learn to live with the virus, do you think there will be a renewed increased interest in plant-based alternatives?
Maiko Van Der Meer: I think there will be and foodservice will drive that. There's McDonald's McPlant, the Rebel Whopper and Ikea, which, claims in a few years, half their meals will be plant-based. That influences consumer viewpoints quite heavily. As soon as foodservice picks up, there will be more of that happening. Retail will have more and more space. Look at Asda, which has a complete aisle with shelf-stable vegan products now. There may be small changes showing a little bit less flexitarianism for a while but I see that coming back – and whether the growth rate is 30% or 40%, it's may be from a low base but it's a very pleasant growth rate, which is bound to continue.
just-food: You can see some plant-based seafood products listed and then disappear from shelves. That might suggest a lack of sustained consumer interest.
Maiko Van Der Meer: It's probably a little bit more to do with the power of the companies themselves. If you're a Meatless Farm, they are a small company but they invest heavily in advertising. That's of course what the [plant-based] seafood companies now emerging, the ones who have collected money from investors and have the muscle to run a good media campaign … if Asda say they are happy to put Novish on the shelf, I'm happy to put a big campaign up to support the roll-out. That's needed to draw [consumer] attention.
The other thing is plant-based seafood has been small scale until now and so rather expensive. We try to operate globally from day one, and that gives us an economy of scale which makes us able to offer products at an affordable price. A combination of an affordable price, having enough media attention, and then really building the brand and drawing the consumers to the products, then the retailers will be happy to put them up.
just-food: What kind of premium are Novish's products compared to conventional seafood?
Maiko Van Der Meer: It's sort of typically 20, 30, 40%, I would say. On average, a 30% price premium. We are aiming to be at parity in one-and-a half years. If you look at it mathematically, we should be able by the end of next year to be at parity if we have sufficient scale. That is interesting because the price distance between alternative seafood and real seafood is easier to bridge than on the meat side. Seafood is rather expensive so that makes it easier to compete.
just-food: How will you get to parity?
Maiko Van Der Meer: Scale. You need larger production runs, so that you can lower the production costs.
just-food: Have you got new listings you've secured for 2021 that will see your production runs grow?
Maiko Van Der Meer: Yes, we are in the process of securing that … for the US, Canada, we're making quite some good progress. One of the [major] retailers in the UK would really drive this scale. Having a small Dutch supermarket is really nice to have but it's not going to help you reach that scale you need to be able to put the investment behind it and get to affordable prices.
just-food: How close are you to signing up some bigger supermarkets and, if so, where? 
Maiko Van Der Meer: Roughly speaking, the US, Canada, UK and Germany are the most important markets for us. That is going to be two-thirds of our sales this year. We're listed in Hong Kong with an online retailer, and it's going really well. If you look at Hong Kong and mainland China, the opportunity is ridiculously large. People are worried about pork meat after the African swine fever disaster and are exploring plant-based alternatives. The nice thing is, if you start from a small base, you pick up two or three big retailers and it increases your scale hugely very quickly. Altogether, a big listing at the big top five UK retailers would be really good. There is nothing which says we shouldn't be able to pull that off.
just-food: What products are you selling at the moment?
Maiko Van Der Meer: We have burgers, fingers, chunks, breaded fillets, breaded shrimps, calamari in coated and then we have tuna flakes, hot, smoked-salmon flakes, shrimp flakes for toppings, pizzas, salad, ready meals, sandwiches. We have our own toolkit [of ingredients] with everything from pea, wheat, rice, to other more fancy proteins. We only stay away from soy as a matter of principle.
just-food: As the plant-based protein market grows, so does scrutiny of the products on sale, particularly on nutrition. Are you concerned there could be questions asked about plant-based seafood?
Maiko Van Der Meer: No. You need to understand which combination of plant proteins gives you the right quantity of essential amino acids in your formulation. The good thing about making plant-based seafood is you can put in everything you want. We can go to a supplier making omega-3 from algae, put it in, have omega-3 as well and it's exactly the same nutritional footprint. As long as you stay away from too many processed foods and too many E numbers and artificial flavourings, all that stuff you shouldn't use, but you can make really tasty products with basic ingredients. I've had discussions on the nutritional side and have convinced people that's the least of their worries. Taste and texture is critical. I think that will determine success in the end – at affordable prices, with a short price distance between the real stuff and plant-based stuff. If we get that right then things can go really smoothly.
just-food: You're hoping to hit EUR1.5-2m (US$1.8-2.4m) turnover in 2021. What's your forecast for turnover beyond this year?
Maiko Van Der Meer: We want to grow quickly to EUR10m-plus. At that point, you start to think about how to go to the next scale and that could include buying a company, building a factory, putting up something in the US. For now, we have the outfit, people and systems to quickly grow to EUR10m-plus, which could be at the end of next year. After that, there are other discussions to be had.
just-food: Is the business profitable?
Maiko Van Der Meer: No, you need EUR2.5m or EUR3m in sales to be break-even.
just-food: Do you anticipate having to raise more funds in the next 12 months or so?
Maiko Van Der Meer: Only when you get close to EUR10m do you need to rethink your funding strategy.
just-food: The talks with global seafood companies you mentioned. Is an equity investment in Novish on the table?
Maiko Van Der Meer: We have had those discussions already but we chose the investor we are now very happy with. The discussions are centring more around partnerships in sub-categories where you can partner up with one of the bigger players. That's interesting in its own right because that can accelerate your way into the market.