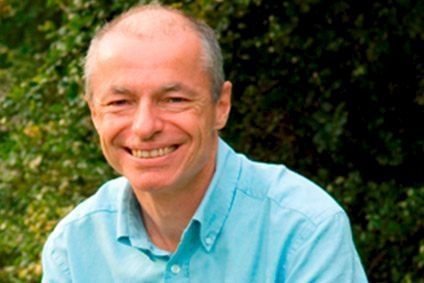 Family-owned UK company Bennett Opie is a varied business, selling products from pickles to compotes under its Opies brand at home and abroad and handling a fast-growing distribution arm in its domestic market. just-food spoke to fourth-generation owner William Opie about the company's recent rapid growth and its ambitions to expand further overseas.
just-food: South Korea has recently become your latest export market. What prompted that move?
Opie: South Korea has a huge population, a young population, keen on new ideas. There's also a strong retail infrastructure with big retailers like [Tesco's] Homeplus out there, which makes it quite exciting. We've done our first few shipments. We're selling a range of Opies-branded products – capers, olives, cherries. We're also very excited about foodservice opportunities in South Korea.
just-food: Can you outline your international presence?
Opie: We export to between 25 and 30 countries. We started our export business in 1949, mainland Europe has been our focus for many years but, in the last decade or so, we've ventured out further. The first market we exported into was Hong Kong and then we built links to China. We've also got a presence in South Africa, Australia, the Middle East and New Zealand, all of which we've been in for a while. Europe in recent years has been relatively flat. We've been successful in some Scandinavian markets but, for example, Germany for us has been declining. My advice to British FMCG firms is: where are you going to see the growth in mainland Europe? I think British companies should spend more time on Asia-Pacific. The potential is there, the interest is there, if you can get the right partners then there would be some great opportunities. I'd love us to be in Japan – but that's a huge challenge due to very strict legislation – it's a tough market to crack. They have quite an affinity with English products and English-packed products so the opportunity could be there.
just-food: What proportion of your turnover is generated outside the UK?
Opie: Roughly 10%.
just-food: How has that evolved in recent years?
Opie: It has actually been bigger. It used to be probably 20%. I would think in Europe it has gone down but in other markets like China or Asia we've gone up. In traditional markets in which we were always very strong, like Germany, we've seen somewhat of a decline with a lot of cheap competition. We export a lot of cocktail cherries but there are very cheap competitors in Bulgaria and Turkey, with low wage-cost production. We are still highly regarded with our brand but the volume is not the same.
just-food: Can you see the business getting back up to 20%? Would you like it to be?
Opie: We're doing more in the Middle East, growing in other new markets with some of the other speciality products that we make under our Garden of England range so we're seeing growth in some new areas. If I could get to 15% on export I would be more than happy. It's a decision that we have to make as a business. We don't want to sell it cheap just for the market. It's the good old saying – profit is sanity, sales is vanity. We've got to be careful. We're never going to beat these cheap competitors in Turkey or Bulgaria or wherever they are. They're always going to be quite a low cost base on one of our core export lines.
just-food: Are the challenging trading conditions in the UK grocery retail sector intensifying your efforts to expand overseas?
Opie: We will spend more time on developing overseas markets, although unfortunately one market we started to develop was Russia. We were working on getting into the market about a year ago. We felt we had some opportunities. We've put the market on the backburner, not because our products would have been restricted in terms of importation but it's just not at the moment feasible to expand out there. And do I really want to get paid in roubles? We've seen other countries doing quite well in Russia and the amount of British exporters that get out there is quite small. As a nation, we're not the best at reaching some of these markets.
just-food: It is quite a challenge for a small business like yours to manage an export business, trying to grow overseas.
Opie: In recent years, because of the growth of what we have been doing in the UK, we've spent more time concentrating on that than actually developing the export markets. When you are stretched team-wise, you become more opportunistic. It's probably a little bit of a scattergun approach and not really the correct way. You should probably narrow down and that's what we should probably do in the future. We have enquiries coming in all the time but it's about being selective, developing the ones you can get behind and supporting the distributor. It's the same with the products that we import. At the end of the day, the companies have got to be serious about supporting their brands and their products.
just-food: In the UK, you act as an importer and distributor for a selection of brands. What kind of companies do you distribute for and where?
Opie: If you go into any Costa or Caffe Nero [coffee shops], you will see Monin syrups. We do a lot of volume through key accounts in the coffee sector and because the coffee business and flavoured coffee has grown so much, it's been a very exciting time. It reduces your dependence on the big multiples who are relatively flat in volume terms. It does allow us to expand into a whole area of business that has in the last few years grown very rapidly. The other sector we do find quite active is foodservice and I think that that's come along quite nicely but the multiple retail sector is for manufacturers a challenge.
just-food: How are you looking to grow the business with the multiples?
Opie: We've got some quite good brands. Our Opies brand is reasonably well known. We are always developing new lines to go with that and when it comes to range reviews we've got some great ideas going forward in pickles and other things. We're also packing quite a lot of fruits in alcohol for Christmas and that's been very successful this year. We also pack private label for various multiples. There are areas where we can grow and we're finding that quite interesting.
just-food: What is the company's turnover?
Opie: We'll probably hit this year [to the end of March 2015] GBP27m.
just-food: How has that grown?
Opie: Very rapidly. If you went back to 2006, we were GBP10m, GBP11m. We have pretty much doubled in the last five years.
just-food: What proportion of your revenue is from your own manufacturing and then from your distribution division?
Opie: We're getting to the point where it's roughly 50:50. It's got to that scale and grown so rapidly on the distribution items. We knew we were into something that was going to be good so we backed that up and got the staff behind it and really worked to drive that business.
just-food: What is your sales target for 2018?
Opie: GBP35m is our next milestone. I would actually like that by 2018 to be honest with you.
just-food: Will that growth be fuelled by your distribution business?
Opie: As a factory we are pretty busy all year round. There's a limit to how much you can make, whereas by buying in other products and distributing them, it is somebody else's headache to make it. Gearing up the production is their responsibility so I don't have the same restrictions to what we can output from my factory here. I think the growth will come from the some of new market sectors we are in from the distribution or agency side.
just-food: Will profits grow in 2014/15?
Opie: On the manufacturing it's probably going to be down, on the distribution of other products, it's probably up. Sitting here I am okay overall, it will be a similar year to the previous year.
just-food: So what major initiatives lie on the horizon for Bennett Opie?
Opie: Part of our growth had been held up by severe pressure on warehousing and stocking products in the Kent area. Two weeks ago we added a new warehouse and distribution centre to our business. It's next to our current one and twice the size of it so we're looking forward to allowing that for the next five years of our expansion.
In terms of global ambition, the US is a focus for us, we're there currently but have a very small presence. We've got a lovely East Coast distributor at the moment but it's quite internet sales-based, quite consumer-driven sales-based, so it's relatively small. You've got to look at different distributors and expand that network.
Closer to home, in Europe I'd like to establish more direct links with supermarkets. At the moment we work with distributors but at such an added cost. We've built up a great direct relationship with Kesko in Finland and that's something we want to take into mainland Europe.
Additional reporting from Dean Best.