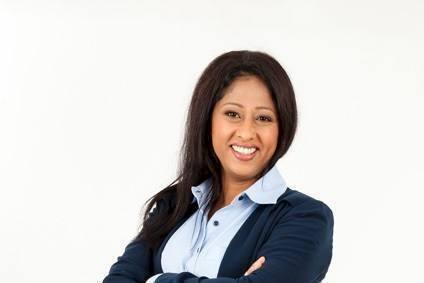 Norwegian mum of five Nasim Rizvi launched Nasims Halal Baby Food two years ago out of a frustration from a lack of halal baby food products on the market. The brand's first market has been the UK, targeting the larger Muslim population across the North Sea. Rizvi talks to just-food about why halal baby food is a big growth opportunity, particularly in the UK, France and Germany at present.
Bitesize Statistics
Name
Nasims Halal Baby Food
Founded
2013 (Norway)
Brands
Nasims
Products
Couscous & Chicken
Oriental Salmon Supper
Cottage Pie
Spaghetti Bolognese
Vegetables & Chicken
Lamb Curry
Halal Milk Formula
just-food: You've launched a halal baby food offering into the UK, rather than making your debut in your home market. That's an unusual move. Why is that?
Nasim Rizvi: The Muslim population in Norway is quite small. There's not that many Muslim children born as there is in the UK. Besides, the history of migration of Muslims into Norway has not been so long. Muslims started coming into Norway at the end of the Sixties and early Seventies; it's quite a new growth. The Muslim consumer has not been looked at as a potential customer group. Trade-wise, there are customers there but the products are not in the market. In the UK, the market is obviously bigger. There's about 80,000 Muslim babies born a year. Also the UK population is used to halal products. It's nothing new so it's easier to present this type of product to the UK market. I won't say it's difficult to present here in Norway but the challenge is bigger.
j-f: You've mentioned there's no offering in supermarkets in Norway for halal baby food. How did you feed your children?
Rizvi: What I did was buy the baby food vegetable jars that were available in the market, I then boiled meat and chicken and added that to the mix. But it takes time. Being a mum, you are stressed and have a lot of other things to do – taking care of the children, the home and other things. It should not be necessary in this day and age to have to make baby food at home. It was only 50 years ago that baby food was introduced to the western woman in Norway so it doesn't have a long history here either. But what is interesting is the amount of time it freed up for women, allowing them to work and do other things. It's a way of freedom. As a Muslim mum, I felt that. All the other mothers had the opportunity to buy baby food on shelves but I could not.
j-f: You launched in UK supermarkets only last month after signing with UK distributor Worldwide Brands a year ago. What sort of response have you seen so far?
Rizvi: It's been like a dream. It has been amazing. Two weeks ago I had a promotional launch outside a Tesco store and was approached by four ethnic TV channels that wanted to learn more about Nasims. After that it just exploded in Pakistani papers and in the UK. I hope it's just the beginning.
j-f: What are your hopes when it comes to business growth?
Rizvi: Based on the UK birth rate,the percentage of the Muslim population and the value of the category, we believe the retail value of Nasims should reach GBP12m within two to three years in the UK. We're eyeing an 80% market share over the next two years. The rest, 20%, will obviously be very quickly taken by other traditional [non-halal] baby food brands who, after seeing us in the market [may] add some halal products to their ranges.
j-f: How easy is that to achieve? What's the competition like in the halal baby food space?
Rizvi: At the moment there no other halal baby food suppliers in the UK. Although we will face competition from others after a while, Nasims Halal Baby Food has a story that many Muslim women will be attracted to. We come from the target group, we think like the target group and we have access to the target group. This is what makes us special.
Competition – when it comes – is good. It makes us work harder. And besides that, let's say someone makes a brand of halal baby food, that's good. My main purpose is to make this kind of meal common. It should be available for all Muslims. We believe that Nasims can contribute to the total category of baby food growing because there will be a new customer group that did not buy baby food earlier – hopefully this is positive for the retailers.
just-food: One of the key issues when it comes to halal is certification. There's no single global certification for halal and what qualifies as halal can sometimes vary from country to country. Does that make operating in the halal food space harder for you?
Rizvi: I wouldn't say it's a problem there is no global certification. Each country or group of countries have their own organisations and authorities which take care of the halal certification according to the rules and regulations of their own countries. We appreciate that different countries can sometimes have different regulations – ie: in Norway stunning before slaughter is compulsory, in the UK either can apply.
We have to consider the rules for each country we want to be present in, however we won't adjust our slaughtering methods if they go against the basic rules for what qualifies as halal in Islam.
j-f: Beyond halal and more on baby food, there's been an increasing awareness surrounding healthier foods that are low in salt and sugar, and there's also been an increase in the number of baby food firms that boast they use organic foods. Are these areas something you view as important?
Rizvi: It is important for me personally. It's been important for me to give something to Muslim mums – a good, nutritious meal for their babies. In Norway, 90% of Muslim children have a lack of vitamin D and Iron so it's been very important for me to have the right ingredients. My products are free of added sugar and salts and all the vegetables used are organic.
j-f: What's next for Nasims?
Rizvi: Right now we are working to grow in the UK market. We currently manufacture our products in the UK. We will then be looking to export to France and Germany – maybe within 18 months. After the UK, these two countries have a growing population of Muslims, My customers are there, I want to be where my customers are. And it's another good opportunity given there's no halal baby food available to buy on supermarket shelves.
j-f: And do you have a timeframe of when you might like to enter Norway?
Rizvi: We are planning to launch in Norway. I do get a lot of people requesting when the products will be coming here, but I don't have the capacity to do that right now. At present I have to concentrate on the market in the UK, it's much bigger there. Norway, it's a small country, a small market. I may be in Norway within a year, I don't know right now but it's not a big issue.