UK ice cream business Taywell Ice Creams is growing sales, built largely on domestic foodservice accounts, and last year broke even for the first time. However, Alastair Jessel, the firm's founder, has ambitions for the company, which centre around the launch of a healthier ice cream. Dean Best met Jessel at the IFE trade exhibition in London to discuss his plans.
just-food: Tell us about the product you are showcasing here at IFE.
Jessel: Sweet Rebellion is about turning ice cream from a treat into a health product. It's about rebelling against sugar. We've chopped sugar by 70%. The sugar left is natural sugar, as opposed to processed. There's no refined sugar in it at all. We are the first in the world to do a natural, dairy, lactose-free, gluten-free, refined sugar-free ice cream range, which we think will be the way forward for the country. We're trying to get people to realise you can eat the product and lose weight. We're using chicory fibres. The more fibre you can put into your product, the more people are going to feel full. Your body doesn't absorb fibre. You only absorb the milk, the cream and the flavours.
just-food: As an ice cream manufacturer, has it been frustrating seeing sugar in the glare of the media spotlight?
Jessel: I think it's fabulous. It's a wake-up call. I saw two years ago there was going to be a sugar crisis. I've spent two years reading, learning, researching, making and I've probably re-made some of these flavours 45 times. I think a lot of manufacturers are also going to wake up in the next few months but they'll realise it's not easy – especially if you are in a product that needs freezing because sugar works so well when it's frozen. In all honesty, most of the other natural sweeteners don't.
By giving up sugar, my admiration for it has increased. When you remove sugar, ice cream doesn't behave in the same way. It's the hardest thing I have ever done in my life. I've stayed away from aspartame, sorbitol and mannitol. Natural is the way forward. We're using two polyols, including stevia. It is the most awful product to work with but you need it. A lot of sweeteners are not as sweet as sugar. They may have zero calories and zero GI but they are just not as sweet. You need stevia to give it a lift but it has a terrible downside of background taste. We've cracked stevia but that took about six months alone.
How well do you really know your competitors?
Access the most comprehensive Company Profiles on the market, powered by GlobalData. Save hours of research. Gain competitive edge.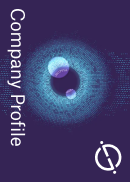 Company Profile – free sample
Thank you!
Your download email will arrive shortly
Not ready to buy yet? Download a free sample
We are confident about the unique quality of our Company Profiles. However, we want you to make the most beneficial decision for your business, so we offer a free sample that you can download by submitting the below form
By GlobalData
just-food: How much have you invested in the development of the Sweet Rebellion brand?
Jessel: From start to finish, I probably won't have much change out of GBP100,000. In our last financial year, which runs until 31 October, we were [a turnover of] GBP650,000. This has been our biggest, most expensive launch.
just-food: What level of interest have you had in Sweet Rebellion?
Jessel: We're listed with The Health Store and CLF, the two main distributors into health shops. We should have covered just about every health shop in the country. Waitrose are interested. We are waiting for a listing there.
just-food: How confident are you about Waitrose?
Jessel: I'm told when they review in May any failing brand will be exited. We then get a chance. But, not content with that, we are knocking on independents' doors. We're covering London, the Home Counties and the Midlands. I would think by the end of the year, we would be in several hundred independents, plus the health stores, plus hopefully a Waitrose listing. I want to be the leading brand in free-from in ice cream.
just-food: What kind of retail price are you looking for?
Jessel: We are looking to achieve GBP5.25, which is more than standard ice cream but natural sweeteners are unbelievably expensive. We are looking at, on average, about 20 times the price of sugar. I'm hoping these natural sweeteners continue to come down in price. In the last two years, two of them – the two polyols I'm working with – have fallen 25%. There is a lot more competition coming in.
just-food: Speaking to us in January, the CEO of R&R Ice Cream said the company had healthier products in its range and would monitor changes in trends but suggested health-focused lines would only have a limited role to play in the growth of the overall category.
Jessel: Some of the very big companies are going to wake up in a couple of years' time and they are going to find the little companies have grabbed a large chunk of their business in the healthy, free-from range. The only way they are going to survive is they are going to have to buy those brands.
just-food: How's the core Taywell business performing?
Jessel: Before this launch, we're already up 30-plus per cent this year so far from 1 November. At the moment, we are on target for GBP1m in annual turnover. I'm hoping to end the year 100% up. We broke even for the first time last year. I'm investing in the future. I've invested in export. Export is fledgling. I'd like it to be 60% of our turnover in three years. We're into Hong Kong. We've got some good listings.
just-food: Why Hong Kong?
Jessel: Entry into China. The Chinese need lactose-free. They probably don't know they need it because they don't know they are lactose-tolerant but 90% of the Chinese population are. Only the Han clan in China can take dairy. It's a US$4.5bn market. The Chinese are just getting into dairy and the run the risk of making the same mistake the Westerners did with dairy and sugar. They could have all sorts of health and obesity problems.
just-food: Have you made it onto mainland China?
Jessel: No because we can't find an importer willing to spend the year it would take to get the import licence. It's a very long-term haul. We want to do it the correct route and be licenced correctly. Also my biggest fear is if we do get a listing and they want eight containers I can't do it. I'm not in a fantastic hurry. I don't want to grow too fast because I don't have the capacity at the moment. I take over the rest of my site at the end of next year. We will then have about 7,500 square feet. I want to demolish the building, rebuild it, which means fundraising next year. I own the whole site, when I moved there four-and-a-half years ago, I thought I didn't need the whole site. In five years, our turnover would be a multiple of five.
just-food: You had been looking at entering the Gulf?
Jessel: We are into Spinneys in Dubai. We're talking to some other companies out there. Dubai is a target area. The Gulf needs this ice cream more. Fifty per cent of the Arab population of the Gulf area are clinically obese. Twenty-five per cent of all children under the age of 18 are clinically obese. There has to be a major mindset change in their food habits. I've had some experience out there. I had 15 years in the stone industry. I set up a stone tile business and I was importing stone from around the world. I was out in Dubai doing some of the building projects.
just-food: Were you interested in becoming involved in the food industry?
Jessel: No interest whatsoever, I'm not even a foodie. But I came back from Dubai wanting to do something different. I set up a farm shop and needed to provide things for it so I ended up setting up a small ice cream business. When we appeared on The Apprentice in 2008 the business's turnover doubled that year. I thought maybe there was something in the ice cream business.
just-food: An interesting move into a category with major players with significant market share.
Jessel: The major players are very large but the minor players can be very nimble. We have come up with all sorts of unusual, Japanese flavours, so we've got into Japanese restaurants. We're into Buenos Aires restaurant chains, into Thai flavours. We're into Wembley Stadium. We've got some very large companies we are supplying in foodservice.
just-food: What proportion of your business is foodservice?
Jessel: Ninety per cent. What I want to try and do is build a brand and be not so reliant on foodservice. The aim is to get it back to sort of fifty-fifty. I don't want the normal ice cream in supermarkets. I've taken it out. I want it to be a niche product, more for foodservice. But this [points at Sweet Rebellion] is how I want the company to go forward, this to be listed in supermarkets, this to be our core brand. We do about 140 flavours in foodservice. I can't double the size of the business with 140 flavours. I need to narrow it down and double a section of the business, which is why on the new product we've got Taywell as a sub-brand and Sweet Rebellion as the main brand.
just-food: Given how challenging UK grocery retail is and the margins involved, why do you want to build a more retail-focused business?
Jessel: Brand valuation. We are in a lot of places – I think we're in probably more than 1,000 restaurants now – but that's not building my brand name. People are eating my ice cream but they don't know. Now I want to go into a slightly different area of the category and build our brand that way. But it's a good question, which is why I've answered it with exports, so for that, yes, I need it to be in retail. Why would anyone want to go into retail? The margins we're making in foodservice are fabulous. I don't have all the hassle of the supermarkets discounting – but it's not creating an image the company deserves.
just-food: Do you have at least half an eye on selling the business at some stage?
Jessel: I have an idea that we will tread on enough toes that in the end somebody will have to take me out. It would allow a company to come in and have an instant foodservice [business], to buy into a retail brand and buy into exports. I'm trying to capture all aspects of a well-rounded business.