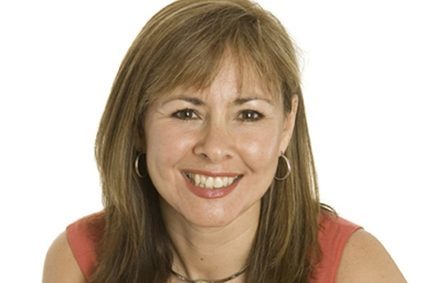 With annual sales now at GBP6m (US$10.3m), UK firm The Kids Food Co. is a building a notable presence in the country's baby and toddler snacking sector. Founder and CEO Sally Preston kicks off bitesize, just-food's newest interview section, which focuses on international up-and-coming, small- and medium-sized enterprises. Here, she talks big kids, the importance of originality, the opportunities in healthy eating and getting into China early on with Hannah Abdulla.
Bitesize Statistics
Name
The Kids Food Co
Founded
2009 in the UK
Sector
Baby-toddler-tween snacking
Brands
Kiddylicious – seven months-four years
Munchbagz – four-11 years
just-food: How did The Kids Food Co. come about?

Preston: It was never as I intended. My background is of a food scientist and I was working for MARKS AND SPENCER. Initially I launched a frozen baby food concept called Babylicious. We found it a very hard project to get up and away operationally, not as a concept – mothers always get frozen baby food – but operationally, in major retailers, it was quite challenging. So in 2009 we diversified into snacking and dropped the frozen. So we ended up here by accident, never by design. It has proved to be a very good accident.
just-food: So you launched in 2009, was that just in the UK?

Preston: It was just in the UK. Since then there's been significant market development. In October 2013 we launched in the US where we now sell in about 20,000 outlets. This year, we launched in Spain in January, Korea in February and we are preparing to launch in China by next month. We've got a rapid expansion programme going on. I'd guesstimate that by the end of the year we will be present in approximately eight-to-nine international markets.
just-food: What is the brand all about?

Preston: We focus on ambient snacking – primarily fruit-based. We sell products for children from seven months to 11 years old. That's done under two brands. Kiddylicious serves the pre-school children market, up to four years. We've gone from having three ranges to nine ranges, with six launched this year. Some of the ranges include Fruit & Vegetable Crisps, Smoothie Melts and our latest launch the Wibble Wobble Jelly Pots.
We also launched Munchbagz this year, targeting the four-to-11-year-old market. That came from Mums who picked our products up from when their child was about seven months old and used them until their child left the category, asking why we didn't do products for older children.
just-food: What would you say is unique about the brand?
Preston: The key thing that drives us is taste. We are very clear that you can make a product for a child that is very worthy – low in sugar, low in fat, low in salt and so on. But it's always low in taste too. We make taste our number one objective. If the little ones enjoy the product, they will want to eat it again. From a food science point of view, what we've done is look at products and question whether certain ingredients need to be in there. But as you develop products, and start taking out fats and reducing sugars, ultimately you'll get a product which on the label looks fantastic but actually, tastes terrible. What we do is try to find a balance – the point where it still tastes fantastic but it has been nutritionally designed for young children. Mothers love that. Our Smoothie Melts product are the top-selling line – the fastest-selling product in the entire baby snacking category – because they taste fantastic. Kids think they're having some sort of sweet, but actually it's fruit so Mums love it too.
just-food: Would you say it is a competitive category?

Preston: For a long time, the sector was dominated by Organix Goodies – they pretty much owned the category. But we challenged them and now hold about a 14% share of the market. What we're finding now is that we create new products, and people are actually copying us. What we have to do is not be worried about this but find new products. So the Wibble Wobble Jelly Pots are our innovation this year. We won't copy anyone else, we'll just do new stuff all the time.
just-food: Why did jellies seem like an opportunity?

Preston: If you look in the supermarket under where the jellies normally sit, there's bays and bays of jellies. But we noticed no-one sold jelly for younger children, babies and toddlers and when you look at the ingredient list you understand why. There's all sorts of gums and artificial flavours, acidity regulators and so on. So we reviewed the ingredients and made one fit for the market – took out the acidity regulators and replaced with lemon juice. Took out the gums and replaced with pectin – a much more natural gelling agent. It's genuine innovation; one of your five-a-day for a small child and encourages self-feeding.
just-food: You previously mentioned how other firms almost copy your ideas – would you say that creates a bigger challenge? How do you ensure it's your product that gets picked up?

Preston: Baby food as a market is in decline. Snacking has been the only area that is in growth – a growth driven 100% by us. We've grown the category massively and now everyone else is trying to come in on the back of us. This range change – from baby food to snacking – has come with more competition. There are so many more lines from many suppliers. The baby snacking sector has gone from very little choice for the consumer to lots. Our challenge at the moment is the number of people wanting to enter the sector who weren't there a year ago.
just-food: But it's worth sticking with it though?
Preston: Well there's been a blizzard of NPD across the summer of 2014. There are opportunities in the sector. So long as you stick to your principles – for us, that's ensuring kids like it – as long as we stick to that we'll keep going.
just-food: What's next for The Kids Food Co.?
Preston: We see huge opportunities to grow Munchbagz. After winning consumers with Kiddylicious, we want to take them all the way with us with Munchbagz. That means taking all the principles of taste but good quality from a nutritional point of view – making sure it is all fit for purpose and then applying it to a brand new market.
The other opportunity for us is to grow awareness of the brand internationally. We're in the process of finalising an online selling platform for the two sites – kiddylicious.co.uk and munchbagz.com. And China is a big focus for us. We've just appointed a distributor there and are working to get approval from the authorities. China is a complete unknown to us but there's so many women who are pregnant with their second child at the moment, following the law change to allow more than one child per family. There's going to be an explosion of babies at the end of next year in China and we're going to have launched just ahead of the curve. So that's pretty exciting.