Ethical chocolate maker Green & Black's has come a long way since its inception in 1991. Michelle Russell met with managing director Dominic Lowe to talk about the brand's journey and its plans for the future.
Behind the doors of a bland building, hidden in the back streets of London's South Bank, sits the force behind the ethical chocolate brand Green & Black's.
As an ex-Cadbury executive, chocolate is running through the veins of Green & Black's managing director Dominic Lowe. And, over a couple of hours with just-food, he talks passionately about the growth of Green & Black's in the UK – and the prospects for the brand overseas.
Green & Black's was created just 18 years ago but the company's organic credentials have helped the company develop a loyal customer base.
Lowe joined Green & Black's two years ago from parent company Cadbury but he is passionate about the firm's ethical values and its journey from a business founded in 1991 in west London.
&quotIt's very interesting being a small business like this,&quot Lowe tells just-food. &quotPeople say, 'Oh that's a great success story', but you don't realise what a success story it is. There are millions and millions of small businesses that don't even get close to this. We are still absolutely tiny, and yet the breakthrough from garage to where we've got to is extraordinary.&quot
How well do you really know your competitors?
Access the most comprehensive Company Profiles on the market, powered by GlobalData. Save hours of research. Gain competitive edge.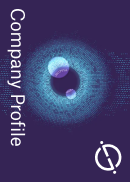 Company Profile – free sample
Thank you!
Your download email will arrive shortly
Not ready to buy yet? Download a free sample
We are confident about the unique quality of our Company Profiles. However, we want you to make the most beneficial decision for your business, so we offer a free sample that you can download by submitting the below form
By GlobalData
The business has humble beginnings and was set up virtually by accident in founder Craig Sams's basement on London's Portobello Road
In 1991, while producing organic peanut butter under his Whole Earth brand, Sams was sent a sample of dark 70% chocolate made from organic cocoa beans. Convinced others would appreciate it in the same way, Sams and his wife set about making what they claim was the world's first organic chocolate.
The bitter-sweet dark chocolate bar attracted attention and, in 2005, confectionery giant Cadbury bought Green & Black's, enabling the UK group to take advantage of the expanding premium chocolate sector in its domestic market.
Green & Black's has developed a secure footing in the UK, but cynicism about the merits of organic food persists and Lowe acknowledges that the US, which is a relatively new market for the business, remains a challenge.
&quotIn America we are at that point now where we have to come out of health and into mass,&quot Lowe explains. &quotThe challenge is: will you lose more of the dark greens for whom [Green & Black's] is very special, against gaining more to get a wider audience.&quot
Green & Black's retail sales in the US stand at $30m, dwarfed by the likes of Lindt-Ghirardelli, which, Lowe says, generates sales of around $500m. In the UK, however, Green & Black's is &quot10-15% bigger than Lindt in bars&quot, Lowe says, and, ultimately, the ambition is to match that in the US.
&quotMy target is $100m but I don't think that's the end-game,&quot Lowe says. &quotWe can make something really exciting in America and despite the recession we're growing very nicely and we're investing very heavily.&quot
Lowe believes the election of President Obama will switch on more consumers to sustainability issues and he hopes Green & Black's can ride that wave.
&quotThe stroke of luck we have is President Obama. I think under George Bush there were dark greens, particularly on the West Coast in California, but with the Republicans in government they just weren't interested. What Obama is doing on climate change will help the whole [issue of] eating healthy foods and sustainability.
Alongside New Covent Garden Food Co. and Innocent Drinks, Green & Black's could be argued to be one of the three big organic success stories in the UK. However, Green & Black's claims that its Maya Gold bar was the first chocolate product to carry the Fairtrade mark in the UK. With organic sales slowing amid the downturn and the Fairtrade sector remaining buoyant, why stop at one bar?
&quotThere are a number of reasons. First of all there isn't enough Fairtrade sugar in the world for us to do [more],&quot Lowe explains. &quotCompounding that, if you take this one [cherry], the cherries come from Moldova and there are no standard organic cherries in Fairtrade, so I don't know how you make a Fairtrade cherry bar.&quot
Lowe is an ambitious advocate for Fairtrade but he also recognises it will take a lot to bring about the necessary changes throughout the food supply chain.
&quotWe are meeting with Fairtrade to talk to them about this. What I'd like to do is something that takes Fairtrade even to the next level. Historically, Green & Black's always was the leader. We were the first organic chocolate, the first really good dark chocolate and this [Maya] was the first Fairtrade product in the UK. I am very loathed to be the catch-up kid.&quot
Earlier this month, Cadbury announced plans to use the Fairtrade logo on its flagship Dairy Milk product. But was it buying an ethical company that made the confectionery giant become supporters of the Fairtrade movement?
&quotA little bit,&quot Lowe smiles. &quotBut the truth is, [Cadbury CEO] Todd Stitzer is a very religious man. The first Sunday he moved to the UK, his parish priest did a sermon saying 'you must buy Fairtrade'. At the end Todd wrote him a note and said 'you have to know, I've just moved in, I'm head of Cadbury and I'm very offended by your sermon'. He wrote back to Todd saying: 'We in the church take a long-term view of things and I'm afraid I shan't stop bugging you on this!'&quot
It clearly had an effect. &quotI think it was Todd's deep conviction that it was the right thing to do but I would like to think that Green & Black's is an inspiration to Cadbury because we do care a lot about this stuff,&quot Lowe says.
Green & Black's remains a small part of Cadbury's business. Putting the size of parent and subsidiary into perspective, Green & Black's makes around five thousand tonnes of chocolate a year compared to Cadbury's 250 thousand tonnes.
However, Lowe is quick to point out just how Cadbury has helped Green & Black's. &quotThey've been brilliant because they leave us alone,&quot he says. &quotThey've never interfered on quality and I think they believe as passionately as we do that this can be a really strong global brand.&quot
The relationship, Lowe points out, &quotworks very well&quot, and has clearly had an effect on Green & Black's chocolate sales, which, despite the recession, have not nosedived.
&quotOur sales have held up very well,&quot Lowe tells me. &quotIf you look at the premium chocolate category, it is down very significantly, but interestingly we're not growing fast but we're flatish. Côte d'Or, that's now gone. Nestle launched Heaven, which hasn't completely gone but at one point they would have had a whole shelf.&quot
The downturn has meant that Green & Black's has had to strike a &quotfine balance&quot between trying to give consumers the best value but also hoping shoppers understand that, as an organic company, they have to pay an organic premium.
Lowe says that &quotmore savvy&quot consumers has meant that Green & Black's has had to work hard on promotions, while dealing with the fact that commodity costs and foreign exchange have also hit the business.
&quotEvery single thing we sell is made in Italy and we pay in Euros, so costs have gone up by about 30%,&quot Lowe explains. &quotAt the same time, cocoa and organic milk has gone up enormously so we have had to move pricing quite a lot in the market, upwards. The good thing is, even Galaxy and Cadbury have had to bring up their pricing. The whole market has had to move up.&quot
Optimistically, he adds: &quotA dream that I have always had is that every household will buy Cadbury for the family – and then some Green & Black's for when the kids have gone to bed.&quot