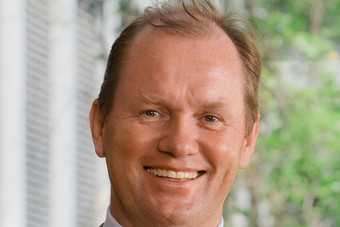 2010 promises to be a tough year in chocolate. Faced with high cocoa and sugar prices on one side, and a continued weak consumer environment on the other, the chocolate industry remains challenging – despite Kraft Foods' delight at acquiring Cadbury. However, one company that appears well placed to prosper is Barry Callebaut, the global supplier to many of the world's confectioners. Barry Callebaut CEO Juergen Steinemann tells Dean Best why he thinks the Swiss group's global footprint means the future is sweet for the chocolate maker.
Juergen Steinemann is just six months into his job as chief executive of chocolate giant Barry Callebaut and the German is spending that mini-anniversary in Cologne at ISM, the annual jamboree for the confectionery sector.
Steinemann joined the Swiss group last August and, even after more than two decades in the food industry, he is keen to keep his finger on the pulse of the latest trends in confectionery.
"If you walk through ISM, there are three talks of the town – cocoa prices, innovation and consolidation," Steinemann (pictured) tells just-food.
"Cocoa prices are extremely high and I don't see why they should go down, so you better look at how to mitigate the cost to the consumer. You have no choice. Innovation is always spoken about at a fair. The third thing is consolidation. The mid-sized companies, the owner-driven companies, the entrepreneurial companies, they are asking what [Kraft's takeover of Cadbury] will trigger for them."
And investors are sure to be keen to hear what the sale of Cadbury will mean to Barry Callebaut. Under Steinemann's predecessor, Patrick De Maeseneire, the company became one of the leading business-to-business chocolate makers on the planet. The disposal of much of the company's consumer-facing chocolate assets and a series of outsourcing deals – combined with expansion in Asia and Latin America – positioned the firm, as it likes to see itself, as "the heart and engine" of the chocolate industry.
In Steinemann's early months at the helm, eyebrows were raised when Barry Callebaut's plans to combine its European consumer chocolate business with Spanish group Natra fell through. The sale was planned as part of Barry Callebaut's focus on industrial customers, although the company claimed the business was under "no time or financial pressure" to sell.
And questions were asked when in November Barry Callebaut cut its mid-term outlook for the business amid what Steinemann labelled a "challenging and volatile" economic environment.
Analysts, however, said the lower guidance brought the business in line with the market's expectations. Looking ahead, some industry watchers believe Barry Callebaut could benefit from more outsourcing as chocolate manufacturers look to keep costs down as they battle commodity pressure.
Kraft, which prior to the Cadbury deal only outsourced a fraction of its production, could look to companies like Barry Callebaut for partnerships, especially with the US food giant faced with a GBP7bn pile of debt used to finance the takeover.
Steinemann says he feels "positive" about Kraft's acquisition of Cadbury. "If two customers come together, then I think this will be good for us. You could argue they will not talk to you anymore because they will build their own factories. But you could argue the other way. They could say 'Hey, we have had a good experience with the outsourcing – why not talk about other synergies?'"
He adds: "In the totality, I feel positive about this because of our footprint. We have been an early mover on having a global footprint, so if a global company wants to talk to chocolate people, they like to talk to people on a level playing field."
Steinemann, a former executive at ingredients group Nutreco and Unilever, is bullish about the position Barry Callebaut is in. He talks at length about the group's presence around the world, particularly in markets like Asia, for which he credits the company's previous CEOs. "I have great respect for the early decisions of my predecessors. We have been an early mover," he says.
In recent years, Barry Callebaut has made investments in established markets like Japan but also in emerging markets like Malaysia and has long eyed the prospects for chocolate consumption in Asia. Steinemann says Asia bucked the worldwide stagnation in chocolate volumes and is enjoying growth of 5-7% but he insists the economic slowdown has forced the group to reappraise its business in the region.
"We made some investments in new factories and we thought we would fill our factories up by this year but, due to the economic crisis and don't forget the melamine case in China, which led to a downturn in exports from that country, we were unable to fill as fast as we wanted," Steinemann explains.
In recent years, Barry Callebaut has expanded in Asia through acquisitions and capital investment but 2010 will see the company focus on improving the operations it already has in the region. The business will look to "align" its businesses in Asia to create synergies and share product knowledge and look to fill capacity at its four factories as customer and consumer confidence improves.
As Steinemann says, with average disposable incomes in Asia low, the region remains very much a chocolate market for the long term.
"If you see the potential, we are nowhere with these four factories. We need to make sure that we don't miss out," he says. "There are 4bn people [in Asia] and they are consuming an average of 100g of chocolate a year. They have a disposable income of $600 and chocolate is a small luxury so we will be part of the show as income moves from $600 to $700."
Industry analyst Jon Cox describes chocolate as "mainly a developed-world treat" and, while chocolate makers are positioning themselves for growth in the long-term markets of Asia and Latin America, the West remains very important for the likes of Barry Callebaut.
Europe still accounts for over two-thirds of Barry Callebaut's annual sales and, in the last 12 months, has seen consumer demand and industry destocking weigh on its B2B business. Barry Callebaut's "gourmet" business – which takes in Europe's hotels and restaurants – was hurt by cash-strapped consumers eating out less.
However, Steinemann is quietly optimistic that there are early signs of a "slow" recovery in Europe's horeca channel. "There is potential in Western Europe," he says, quickly adding: "That is the beauty of Barry Callebaut; there is enough potential to grow. That's why we think we can grow in the coming three years at an average of 6% in global volume terms."
One area in which Barry Callebaut has recently pointed to rapid growth is in certified chocolate. The company says demand for Fairtrade-certified products jumped 50% in 2009 and the company is investing in boosting its portfolio of products that meet the requirements set out under schemes like UTZ and the Rainforest Alliance.
The big brand-owners like Cadbury, Nestle, Mars and Kraft have all signed up to certification programmes of one kind or another in the last 12 months and the pressure is now on the likes of Barry Callebaut to meet those supply requirements.
Steinemann says supplying the certified cocoa and chocolate is a "massive" challenge. Barry Callebaut has to work hard to encourage farmers to sign up to the sustainable programmes, a process that comes amid concerns over cocoa supplies in markets like the Ivory Coast.
The company, Steinemann says, has invested "millions" in improving its certified supply. "The new thing for us is not the certification as such, it is the scale up. Everybody is communicating about it," he says.
"There is no choice; we need to make it happen. If our customer wants this, we will supply it. It is clear, however, that this will have an additional cost and so it will have an additional price. And there will be the interesting discussions."
The Barry Callebaut boss is unconvinced about the level of consumer demand for certified chocolate. Cadbury and Nestle may have cited increasing consumer awareness of how chocolate is sourced but the man leading the company who will supply much of the chocolate believes it will be many years before certified products go mainstream.
"I'm not sure whether the consumer wants it or whether it is implied to the consumer," Steinemann explains. "I'm not sure whether the consumer wants it today because we are in a downturn and unemployment is still to come. It's more something which is a mid-term issue."
He adds: "There are some people who think the consumer wants it but let's see how the consumer takes it. The consumer has to pay more money [and] the topic as such is difficult to explain. You have a Fairtrade logo on products and I am asking myself whether a consumer is able to understand it. Will this be a desired niche product or will it be mainstream? Only time will tell."
Steinemann and Barry Callebaut have plenty to chew over in the year ahead.