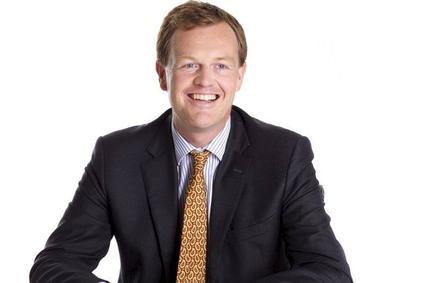 After an up-and-down decade, Dutch food group Wessanen has completed its efforts to become a pure-play foods group focusing on Europe and on what it calls "natural and healthy" categories. In the first part of a two-part interview, Wessanen CFO Ronald Merckx discusses the company's transformation.
Wessanen, owner of brands like Kallo, Bjorg and Isola Bio, is 250 years old this year but the Dutch group has had its challenges in its recent years.
The Noughties was a difficult period, with the company reviewing its business more than once to try to improve its performance, culminating in the departure of a chief executive in 2009 amid differences over strategy.
When CFO Ronald Merckx joined the Dutch business in 2011, it was a business in the middle of revamping its operations to focus on healthier and organic food but one he describes as still being "a little bit of a rag bag of companies".
"A lot of companies had been acquired and sold in a period of 30 years and the performance was always very lacklustre and there wasn't a real clear strategy," Merckx tells just-food. "In 2009 and 2010, the then interim CEO had a quick look at the company and said: 'Is there a kernel in this organisation we can take out and focus on and grow?' When that analysis was done, it was basically decided the emerging trends of organic and healthy food."
Now, Merckx says, Wessanen is an entity, while smaller, is benefiting from concentrating on fewer markets and categories, after having exited the US and focusing on "natural and healthy foods".
In 2014, sales and profits rose year-on-year and, in the early months of 2015, Wessanen continued to see growth. "Now that we've become a focused European company in the whole space of natural and healthy foods that focus is starting to pay off. A good momentum," Merckx says.
In the first quarter of 2015, Wessanen made its latest change, finalising the sale of US drinks unit American Beverage Corporation. The deal followed Wessanen's most recent acquisition, that of Italian dairy-free drinks maker Abafoods, bolstering the company's business in that category.
For Merckx, Abafoods is already performing of expectations. "The company's performing slightly ahead of the acquisition case that we put together," Merckx says. "It brings strong R&D capability in dairy alternatives. They were already a producer of some of our Bjorg and Bonneterre dairy alternatives for our French business. They really gave us with Isola Bio a good inroad into the important Italian market, which after Germany is one of the bigger markets for organic and healthy food."
The move for Abafoods is the latest episode in Wessanen's strategy to position itself in natural and organic food categories. When Merckx joined the company four years ago, Wessanen was a business generating just over EUR700m of turnover. Excluding Abafoods, Wessanen's sales would have been EUR400m last year after selling a series of businesses, not least four in the last 12 months.
"It's been a fairly busy four years and now, looking forward, we can really focus on making the top line grow in line with the market and, if we can, a little bit more," Merckx says. "At an operational level we now, as an executive board – and as a European leadership team – the bandwidth, having gone through the transformation process, to focus on making the business we have better and getting that to operate more efficiently."
Wessanen reported higher sales and profits for the first quarter of 2015, pointing to the company's volume performance.
Merckx says the company has, broadly, enjoyed gains across the business. "It was fairly broad-based across the various countries in which we operate – Zonnatura in the Netherlands, Allos in Germany, Clipper Tea in the UK and across Europe as we roll it out, Bjorg in France, Isola Bio in Italy," Merckx says. "All of those brands are showing double-digit growth in Q1.
"Of course, there's been a lot of innovation put into the marketplace, so there's a little bit of pipeline fill in those growth numbers as well but now that we've become a focused European company in the whole space of natural and healthy foods that focus is starting to pay off. You would have seen the markets in which we operate of healthy and sustainable food, we estimate 5-7% growth of those markets and we're probably gaining a little bit of market share in that context. That's basically what's driving the growth."
Wessanen's own brands account for around 80% of its sales. The business has scaled back its business in private label, while its distribution of other brands is becoming less of a priority. Merckx expects Wessanen's brands will continue to grow their share of the business. "Strategically, we really try and focus on strengthening our own brands. That's why we innovate on them, that's why we want to continue to increase our advertising and promotions spend behind those brands – but we haven't got a specific quantitative target to say it needs to go from 80% to 90%. It sort of mathematically will in the sense that we see our own brands are growing faster."
Looking to the rest of 2015, Wessanen, after a first quarter of improving profitability, expects underlying operating profits to grow compared to 2014, although the company will not provide specific forecasts. Merckx says Wessanen is "comfortable" with the consensus forecast among analysts.
"In terms of focus for 2015, it's really about continuing to grow the core brands. As we've now become that focused company, there's also a little bit of work to do on culture and entrepreneurship within the company. [Another] point is to focus on driving the operational efficiency within that focused business. We now have the time and bandwidth to do that."
Click here for part two of our interview with Merckx, in which he discusses Wessanen's M&A strategy.