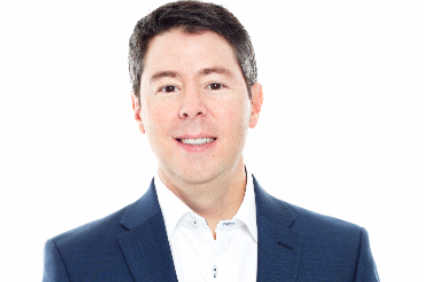 Mondelez International chief growth officer Tim Cofer talks to Dean Best about how the US giant's SnackFutures hub will help the Cadbury owner "lead the future of snacking".
When it comes to innovation, Mondelez International is clear things need to change.
Tim Cofer, the snacks giant's chief growth officer, is a firm believer companies, facing intensifying competition and ever-evolving consumer demand, need to get product ideas to market more quickly – and more often.
"I've been in CPG or FMCG for 30 years," Cofer tells just-food. "I see that the old model of a linear, controlled, sequential stage-gate innovation process is increasingly outdated and not working."
The world's largest food manufacturers are wrestling with trying to get their large – often multinational – organisations to react faster and more nimbly to the rapid changes in how and what consumers buy to eat.
Cofer, Mondelez's chief growth officer since 2016, is leading SnackFutures, the Oreo owner's bid to better tap into changing consumer demands and habits.
How well do you really know your competitors?
Access the most comprehensive Company Profiles on the market, powered by GlobalData. Save hours of research. Gain competitive edge.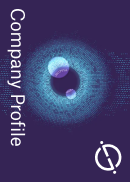 Company Profile – free sample
Thank you!
Your download email will arrive shortly
Not ready to buy yet? Download a free sample
We are confident about the unique quality of our Company Profiles. However, we want you to make the most beneficial decision for your business, so we offer a free sample that you can download by submitting the below form
By GlobalData
Mondelez launched SnackFutures – a unit Cofer describes as "an independent innovation and venture hub" – in autumn 2018.
Was the establishment of the unit an admission internally Mondelez had been unable to tap into the changing consumer as much as it had wanted? Cofer, talking to just-food before he visited last week's Expo West trade show in California, says the development of SnackFutures is part of a wider change in the group's overall growth strategy. The US-based business is focusing more on growing sales after years of attention on improving profitability.
"With the launch of our new strategy last September, it marks a clear pivot in the trajectory of Mondelez. In the prior five years, our primary focus was on margin expansion through cost management, quite a bit of internal transformation – and I would say we were very successful against those overall objectives, as evidenced by over 600 basis points of operating income margin growth and a consistent double-digit earnings per share growth during that time-frame," Cofer says.
"However, we feel that that playbook has kind of carried its course and we're now at the stage as of late last year to pivot into a very much consumer-centric, top-line growth focus." SnackFutures, he says, is a way Mondelez will be "pulling all of the levers that are out there" – including M&A – in the company's aim to speed up growth.
SnackFutures will focus on three areas: the "invention of new brands and businesses in key strategic areas"; the "reinvention of small-scale Mondelez brands with large-scale potential"; and "venturing with start-up entrepreneurs to seed new businesses".
Cofer says: "Last year, I studied all of the various competitive approaches and models in this space. How did we land where we landed? It is this notion of creating an independent hub with three growth tenets under one umbrella: invent, reinvent, and venture. Many of the other peers have an innovation incubator or they have a venture hub. The notion of putting it all under one umbrella is one of the areas where we differentiate and, I can tell already less than six months into the journey, the cross-pollination of ideas between innovation versus reinvention versus venture is quite powerful."
Across each of those areas, SnackFutures will "play a critical role" in Mondelez, with the heavy lifting on margins done, now "being very consumer-obsessed in focusing on key areas of snacking growth", Cofer says. "Those for us include well-being snacking, premium snacking [and] digital snacking platforms, three areas we see are very much on-trend with consumers and offering significant growth potential for us over the next few years."
Mondelez hopes the operation will generate an additional US$100m in revenue by 2022, a goal Cofer says he "feels good about". The company posted net revenues of around $26bn last year.
To hit that target, Mondelez is looking to roll out new products, which, for SnackFutures, fits under the "invent" pillar. And it is developing healthier snacks where this part of the unit is placing much of its focus.
"As we're beginning our invention journey, our innovation projects today are focused in those three areas [but] I'd say most notably in well-being snacking," Cofer explains. "One of the areas I'm very interested in is fruit- and veg-based snacking. That's an area Mondelez currently is underdeveloped in. We see around the world fruit and veg in it's a natural form is one of the key snacks around the world but consumers are looking for more convenient options, more exciting options, different forms to get their fruit-and-veg snacking needs satisfied. Another would be in the more functional area – from protein to gut health."
Six months since the launch of SnackFutures, Cofer says he does "not have a number to share" on the amount of products he plans to launch, although he asserts the unit will roll out a "higher number than the past where the approach would have been a few big projects a year". However, it is here where Cofer's comments on innovation strategy are worth noting.
"One of the key things I talked to our team a lot about is this notion of transactional learning," Cofer says. "And by that I mean: don't go through the lengthy, old-school process of stage-gate controlled learning. Instead, rapidly get into prototyping, actively involve consumers and get to consumer transaction as quickly as possible.
"We want to move to a far more agile, fluid, far faster approach to innovation"
"In SnackFutures, we want to move to a far more agile, fluid, far faster approach to innovation that allows us to cast a lot more lines into the lake and see what works. I want to do many projects, get into transactional learning as quickly as possible, test and learn, evolve the bundle. And then, when we find something that works, begin to scale that success."
This "transactional learning" process is already in train, with Cofer having visited "farmers' markets, small boutique shops off the mainstream grid" in the US and the UK.
"You can imagine that the type of learning you can get from that and the dialogue you can get with consumers versus the old-school, you know, questionnaire-based, focus group-type approach," Cofer says. "We are engaging in transactional learning with real product prototypes, from pilot or bench work, not scaled yet in terms of large-scale manufacturing. Early-design packaging is included."
There is, however, no mention of the company behind the products, Cofer admits. Is that a nod to the trend of more consumers turning away from brands marketed by Big Food and moving more often to those developed by smaller companies, especially those offering food deemed to be more natural and simpler?
"Consumers are looking for choices – and that's from indulgent to wholesome. Indulgence is still very alive and well in snacking, as is wholesome and very much a tailored well-being offering. Same with brands, I would say," Cofer says. "Our Oreo business, a $3bn global brand, grew high-single-digits last year. Our Cadbury business, a multi-billion-dollar global brand, grew mid-single-digits last year. We're seeing some very strong, well-above category norm growth of our iconic global brands. At the same time, to your point, [in] local jewels and smaller, more artisan brands, we're seeing great growth. And the two in our portfolio that I draw upon here in the United States [are] Enjoy Life Foods and Tate's Bake Shop, [which] both grew double-digits last year."
The "local jewels" in the Mondelez portfolio fall under the "reinvent" pillar of SnackFutures. More than 60 brands are in this part of the Mondelez range, including Lu in France and Nutter Butter in the US. "This re-invent pillar is about selecting a few brands to renovate and revitalise," Cofer explains. "We are as part of our strategy investing more in these local jewels."
Via SnackFutures, Mondelez is developing what Cofer calls an "ecosystem of external partners", including entrepreneurs, incubators, suppliers, scientists and "culinary trend-setters", which, he explains, will be put to use to help grow this cohort of brands.
"I'm very clear we do not have all the answers within the four walls"
"I would characterise it as an unconventional ecosystem of partners that allows us to disrupt the model … bringing those forces together to reinvent and bring fresh life and relevancy to some of our smaller local jewel brands," he says. "I'm very clear we do not have all the answers within the four walls."
French food accelerator Vitagora is an example of one of the parties in the Mondelez "ecosystem". Vitagora and Mondelez set up an international competition "to identify the best start-ups offering innovative snacks for senior consumers", Cofer says. The competition, through which three winners visited a Mondelez R&D site at the Cadbury headquarters in Bournville in the UK, is, he adds, an example of how SnackFutures does have a remit outside the US. "This goes beyond the United States. I've got SnackFutures team members sitting in Europe and in and other places around the world. We're partnering with a lot of external folks."
The first new news from SnackFutures' third pillar – "venture" – emerged 72 hours after our interview. On Thursday (7 March), Mondelez announced it had bought a minority stake in Uplift Food, a US early-stage start-up focusing on prebiotic functional foods, the first deal to be unveiled since the launch of SnackFutures.
Three days earlier, Cofer had told just-food Mondelez was "in the final stages of closing a minority investment in a couple of different assets", suggesting another deal could be close.
Announcing the Uplift Foods deal on Thursday, Cofer said the company was one "delivering 'snackable' products focusing on gut health – something that does not exist today".
Speaking to just-food on Monday, Cofer outlined the types of start-ups with which Mondelez would like to work. The "venture" stream of SnackFutures would, like "invent", focus on the three areas of well-being, premium and digital (the latter group being businesses that "build our platform and set of capabilities" in e-commerce).
"Pre-revenue start-ups would be the rare exception. We're interested in as early as Series A, Series B types of player – the single-digit millions of revenue type of operation at this stage, already having tested and learned their proposition in a level of distribution that builds confidence there are the velocities, there is the story that's beginning to take hold."
The start-ups that choose to team up with Mondelez will, Cofer says, get the company's financial muscle but also access to that "eco-system" of incubators, scientists, "culinary trend-setters" and so on.
"We've got capital but, as capital is fairly widespread these days, these entrepreneurs are looking for, yes, your money, but they're looking for how you operate, what's important to you, your values, what you bring to the party in terms of capabilities. That's one of the things I'm trying to build here in SnackFutures that hopefully differentiates us in the snacking industry and makes us a partner of choice for some of these high growth start-ups."
That's not to say Cofer is shy in outlining the business resource he believes Mondelez can bring to start-ups. Mondelez, he insists, is "the global leader in snacking", with "a very strong set of capabilities" in distribution, R&D and marketing. "I think there's a lot that we bring to the party."
The party could climax with, at some stage, Mondelez taking full ownership of their fledgling partner. "It's a staging and phasing proposition [but], longer term down the road, there is an interest in majority control," Cofer says. "And in the discussions to date, on the right timetable, with the right parameters, the entrepreneurs are interested in that as well. We're on a mission to lead the future of snacking."