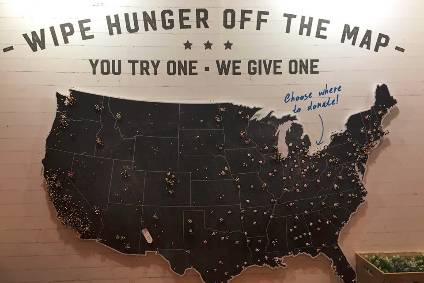 The Soulfull Project is a US brand that wants to tackle the issue of food insecurity in the country, while also meeting the need for people to eat healthy, nutritious food. The concept was developed by four Campbell Soup Co. employees and the group operates as an independent subsidiary of the US food giant. Katy Askew spoke to founders Megan Shea, The Soulfull Project's head of business and operations, and Chip Heim, its head of marketing, to learn more about the group's objectives and its ambition to build scale.
One reason behind the rise of the natural food sector in the US is the resonance a purposeful brand can have with an increasing number of the country's consumers.
The Soulfull Project is a small, regional cereal business with big aspirations to deliver not only a successful and sustainable business model but one that addresses issues around health and nutrition, as well as tackling food poverty in the US.
The firm was set up as a Public Benefit Corporation that is a 100%-owned subsidiary of Campbell Soup Co. The hot cereal maker is the brainchild of four Campbell employees – Megan Shea, Chip Heim, Maria Gamble and Lisa Schipsi – in response to their own encounters with food poverty in the US.
"We were working for Campbell's on something completely different – consumer research. We met a family in Texas, a single mum and three kids, who were really struggling to put food on the table. We made a promise to ourselves that we were going to do something to help her and her family. Something more meaningful than just some extra food," Shea, The Soulfull Project's business and operations chief, recalls.
"But we came back from that trip, to our jobs and our families. A day turned into a week, turned into a month, turned into a year and we never did anything. Campbell's is based in Camden, New Jersey, a community that has really struggled, is very resilient but struggling. We were working in a warehouse in Camden and there was a knock at the door. It was a single mum with three kids asking if we had any extra food. We gave her some extra food but realised we hadn't really helped her the way we wanted to and we hadn't really followed through on that promise we made in Texas. That night we came up with the idea of The Soulfull Project."
How well do you really know your competitors?
Access the most comprehensive Company Profiles on the market, powered by GlobalData. Save hours of research. Gain competitive edge.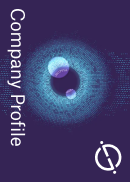 Company Profile – free sample
Thank you!
Your download email will arrive shortly
Not ready to buy yet? Download a free sample
We are confident about the unique quality of our Company Profiles. However, we want you to make the most beneficial decision for your business, so we offer a free sample that you can download by submitting the below form
By GlobalData
Shea says The Soulfull Project's founders are passionate about helping people "make really good choices" to eat "healthy, clean and nourishing" food, Shea says. At the same time, The Soulfull Project wants to help address issues of food insecurity and, to that end, for every purchase the company makes a donation to a "giving partner" in its network of food banks.
"Food insecurity is a really big issue," Shea says. "It is something that affects over 40m Americans. Primarily most of them are children and senior citizens. What people don't realise is how it affects every community in the United States. It is silent. So many people don't realise that their neighbours are struggling with it because someone had an accident, or they got laid off. And when you are trying to make a choice between paying bills or putting food on the table, it is a really difficult choice."
While the concept of The Soulfull Project was developed in a late night brainstorming session, developing the business model took around ten months of "working on the side" at night and on weekends, Shea explains. The group then took the idea to Campbell, which agreed to provide the necessary start-up funding.
"We had never pitched anything like this or developed anything like this. We were nervous when we took it to Campbell's. And they turned around and said "yeah, absolutely". They completely embraced it from [president and CEO] Denise Morrison – obviously it supports the [Campbell's corporate] purpose – right to Mark Alexander who heads the Americas and has been our champion since we took it to him. It really fits the purpose for Campbell's. And I think they also really loved the idea that four employees were so energised by that that they went off and came up with this idea."
As part of a larger company – and also as a Public Benefit Corporation – The Soulfull Project has to deliver returns to its investor, Campbell, and on its public benefit charter purpose. "As a Public Benefit Corporation, we have an obligation to return value to our shareholders and to our mission. We are holding ourselves to [a high] level of accountability. We understand that we have an obligation to both our investors, Campbell's, as well as to living out and fulfilling our mission," Shea says.
Shea insists Campbell has been an "incredibly supportive" partner. Alongside rent-free office space, Campbell does The Soulfull Project's books. The group also leans on Campbell's expertise in areas of food safety and quality, Shea says. "Where we leveraged Campbell's, it's like being on training wheels. We leverage them to make sure that our food is completely safe."
At the same time, The Soulfull Project has taken an entirely different approach to getting its products out there. Although Shea says The Soulfull Project could "potentially" lean on Campbell's extensive distribution network in the future, this is not a path the group has pursued. "A lot of what we are doing is very high touch. It is really about communicating and telling stories about what our giving partners are doing in a very different way. So that really falls to the four of us. We operate very independently… It's being a start-up and then we get to use their cafeteria."
The company's products first launched in 14 Wegmans stores in August. The results of the test were, Shea says, "fantastic" and The Soulful Project cereals have now been rolled out to 64 Wegmans stores in the north east of the US. However, The Soulfull Project's ambitions are to become a national player. "We will be looking at expanding nationally," Shea confirms. "Where is such a need, all across the country… We know everyone in the country, not just people in New Jersey, want to be able to give back."
Growing The Soulfull Project's reach is about more than expanding its customer base. In fact, head of marketing and co-founder Chip Heim says, it starts with making contact with its "giving partners" and understanding their needs.
"We have been reaching out to as many food banks as we can, visiting with them, talking with them about what they need. And then preparing ourselves as we expand so we are already in contact with them and growing as fast as we can," he explains. "Everything that we have developed and thought through is based on our relationship with the food banks. We have gone from the food banks out, thinking about the needs that they have and the products they need."
Shea and Heim say they have already made contact with all of the food banks on the East Coast of the US and the group is now working to make links with other regional food banks throughout the country. As part of that drive, at the Natural Products Expo West trade show in California earlier this month (10-12 March), The Soulfull Project ran a campaign that asked show goers to "wipe hunger off the map" by selecting where they would like to see donations sent. For every pin, The Soulfull Project will make a donation and this, Heim says, will be used by the group as a way to introduce themselves to food banks outside the its north-eastern stronghold.
The Soulfull Project wants to help address the relationship between poor nutrition and poverty by ensuring that the donations made are nutritious.
"That family who inspired us were really struggling, not just to put food on the table but to eat healthily. Everyone knows what you should be eating. But just because you know what you should be eating, can you afford it and is it accessible to you? They were really struggling and one of the daughters had just been sent home saying she was pre-diabetic. She knew, and the family knew, it was because the food they had access to wasn't the healthiest," Shea recalls.
"A lot of the items donated to food banks are food that you probably wouldn't eat yourself. Maybe not of the highest quality, because you are trying to do quantity. At The Soulfull Project, we believe in high quality and that everyone should get the same quality food. With scale, we can do quantity and quality. What we actually donate is this four-grain blend, that we developed with our food bank partners. It is unsweetened – diabetes is a huge issue with low income groups and people who struggle with food insecurity. It is also something that can be customised. But it is still all wholegrain, all Non-GMO Project Verified. It is still delivering on our food principles. And we do also sell this. Because we believe we should all be eating the same food."
The Soulfull Project's founders recognise it is challenging for US shoppers to incorporate healthy products into their diets and, through its retail products, the group aims to deliver nutrient-dense, convenient food to consumers. "By putting ingredients like quinoa, flax, chia in a base such as steal cut oats, with nuts and real brown sugar and so on, it's giving us aspirational ingredients a chance to be part of your everyday diet," Shea says.
The company offers four hot cereal cups and two multi-serve bags at retail. One cup and one bag SKU is gluten free. All of its products – for retail or donation – are Non-GMO Project Verified and, in the autumn, the group will launch boxes containing single-serve packets.
The Soulfull Project's immediate aim is to grow distribution of its hot cereal products. However, the group could ultimately extend its product portfolio beyond the cereal aisle.
"We started with breakfast because we knew there was a real opportunity to bring in a strong product that had really good nutrition, was low in sugar and was convenient. But as we build the brand it is really about bringing purpose to your everyday purchases. That is our vision for The Soulfull Project: that your dollar can live on beyond something good for you and can help a neighbour in need as well," Shea says. "Right now we want to make sure we can expand our hot cereal, number one. But our vision really is about giving the chance to buy things you would normally buy for yourself but feeling really good about what they are – because they are healthy and they taste good – and knowing that they live on. Then the other [objective] is about partnering with our food banks around what they need."